For the first time in the world, a Pakistani doctor in the US implants a genetically modified pig's heart in a man. Yes, you heard it right. Dr. Mansoor Mohiuddin along with his team of surgeons from the University of Maryland performed a heart transplant that is considered to be a landmark in the medical field.  By implanting a pig's heart into a man, Dr. Mansoor Mohiuddin has marked his name in the history of medicine.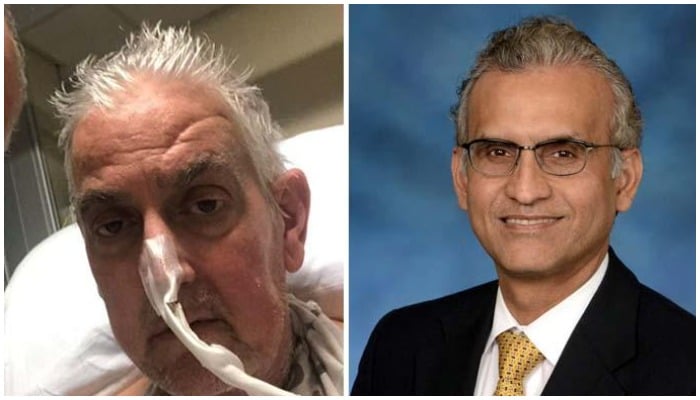 The surgery took place on Friday whereby a genetically modified pig's heart was implanted in a patient named David Bennet. David was deemed ineligible for a heart transplant and had spent several months bedridden on a life support system. In a last attempt to save David Bennet's life, the Food and Drug Administration granted emergency authorization for the surgery.
Bennett's donor pig belonged to a herd that had undergone a genetic editing procedure to knock out a gene that produces a particular sugar, which would otherwise have triggered a strong immune response and led to organ rejection. After the surgery, Bennet is now being strongly monitored to determine how the new organ performs.
The biggest breakthrough in the history of medicine, performed by a Pakistani man, is a moment of immense pride for the entire nation. Dr. Mansoor belongs from Karachi and has graduated from Dow University of Health and Sciences. Regarding the survival of the patient, Dr. Mohiuddin says the patient needs to be strictly monitored.
"We have to see whether the human body accepts a foreign organ or not because sometimes it happens that the implanted organ works fine but it is the body that doesn't get along," Dr. Mohiuddin said.
Today, pig heart valves are widely used in humans, and pigskin is grafted on human burn victims. A pig grows very fast and the heart of a month-old pig is the size of a human heart. In the field of medicine and science, pigs are said to be the ideal donors because of their size, rapid growth, and the fact that they are raised as a food source in the west.
Also Read: Ab Lahore Main Bhi Hogi Electric Tram!