This weekend, Knock at the Cabin, the newest movie from horror artist M Night Shyamalan, replaced Avatar: The Way of Water as the top movie in North American theatres.
Universal's Knock took in an estimated $14.2 million for the Friday-through-Saturday period — not bad for a movie that cost a reported $20 million to make — industry watcher Exhibitor Relations reported Sunday.
TOP 5 DOMESTIC BOX OFFICE

1. KNOCK AT THE CABIN ($14M)
2. 80 FOR BRADY ($12M)
3. AVATAR 2 ($10M)
4. PUSS IN BOOTS 2 ($7M)
5. A MAN CALLED OTTO ($4M)

Before M. Night took the top spot this weekend, Disney had a 12 week run at #1 between BLACK PANTHER 2 and AVATAR 2.

— Exhibitor Relations Co. (@ERCboxoffice) February 5, 2023
The creepy movie stars Jonathan Groff and Ben Aldridge as a couple travelling to a rural cabin with their two young children when a mystery man, played by Dave Bautista, knocks on their door and threatens them with the end of the world unless they make a very painful sacrifice.
Avatar: The Way of Water from Disney and 20th Century earned $10.8 million to finish third, ending its seven-week box office reign. The sci-fi animation has now generated domestic ticket sales of $636.4 million, totaling $2.17 billion worldwide.
Puss in Boots: The Last Wish, a family-friendly movie from Universal, came in at number four with $8 million, down two spots from the previous weekend.
BTS: Yet to Come in Cinemas, with $6.2 million, came in fifth. Fans of the well-known South Korean boy band had the opportunity to watch excerpts from a concert that was recorded in 2022 before the band members took a break for their conscription to the military through Trafalgar Releasing.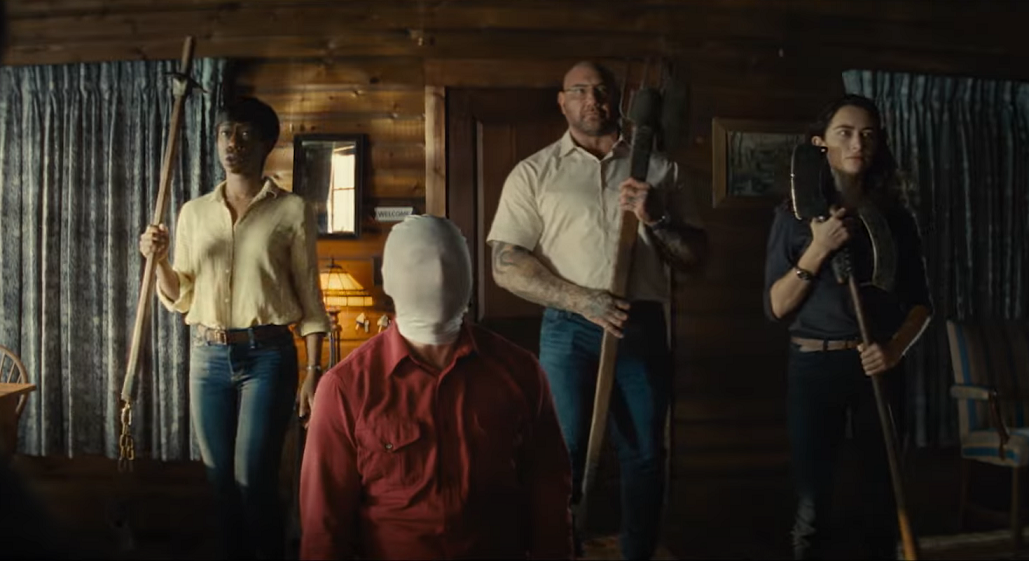 Rounding out the weekend's top 10 were:
A Man Called Otto ($4.2 million)
M3GAN ($3.8 million)
Missing ($3.7 million)
The Chosen: Season 3 Finale ($3.6 million)
Pathaan ($2.7 million)