The teaser for the upcoming drama serial Sinf-e-Ahan is finally out and the show looks intense. The first look has got us excited because it looks a far cry from the usual romance dramas we're presented with.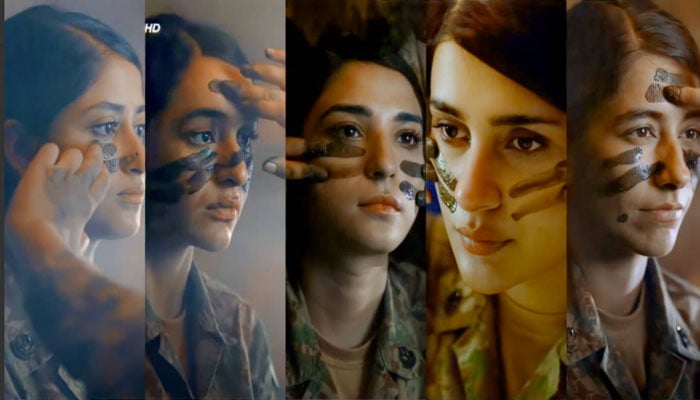 Sinf-e-Ahan has been on our radar ever since it was announced. The cast of the drama serial Sinf-e-Ahan is too good to be true. From the initial information, we got to know that the drama will revolve around the 'women of steel' including the supremely talented Sajal Aly, Yumna Zaidi, Syra Yousuf, Kubra Khan, Ramsha Khan, our very own 'pawri girl' Dananeer Mobeen in a very different role and we'll also see a fresh Sri Lankan face, Yehali Tashiya Kalidasa. The cast is very promising and we just cannot stop obsessing over this drama already. The script is penned down by the very talented Umera Ahmed and directed by the maestro Nadeem Baig.
Besides the phenomenal female star cast, we can see Asad Siddiqui, Usman Mukhtar, Ali Rehman Khan, and fan-favourite heartthrob Asim Azhar in the teasers. No doubt the cast and the story look exciting and we can tell that this will be a great hit of 2022.
The teaser opens with the lines, "She doesn't need a hero, she was raised to be one," and then features the trials and turbulences of life in the army for the six leading women. It appears that the show hopes to delve into the way of life in the armed forces leading to the cultivation of greater strength and perseverance.  The stories are seen to revolve around "Sinf-e-naazuk se, Sinf-e-Ahan tak" signifying the women's journey.
We sense a lot of relevance, excitement, and an emotional roller coaster ride from the trailers and it has already become the talk of the town.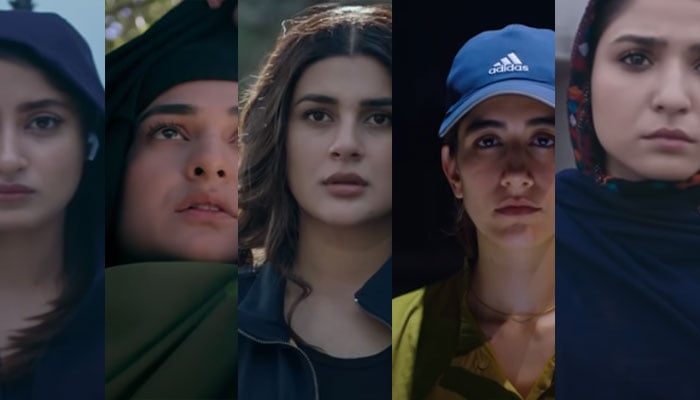 Complete with a grand background score to add extra drama and excitement to the teaser, the project highlights the theme of women empowerment. It is also intriguing how ARY did not give away the whole story synopsis in the trailer which leaves us in suspense. So far, Sinf-e-Ahan has us hooked. We are super excited about the show!
The drama is set to release on the 1st of January 2022, a satisfying date for the 1st episode and now we know what to look up to for next year.
Want to add something to our story? Feel free to share your views with us.