Saree is, undoubtedly, the most graceful attire to be introduced into the sub-continent. Draping a saree, whether heavily embellished or simply printed, can make one stand out in the crowd. This timeless attire signifies elegance and beauty. Although this ever-green fashion statement was the identity of Madam Noor Jahan, it is now adorned ever-so-gracefully by many of our celebrities.
Today we are going to have a look at our favorite ladies from the industry who are slaying the saree trend flawlessly.
Sonya Hussain:
Known for carrying herself beautifully especially in her drama serial Mohabbat Tujhay Alvida, you cannot help but fall in love. Undoubtedly the makeup artist also did an amazing job in giving her subtle looks to go with her sarees.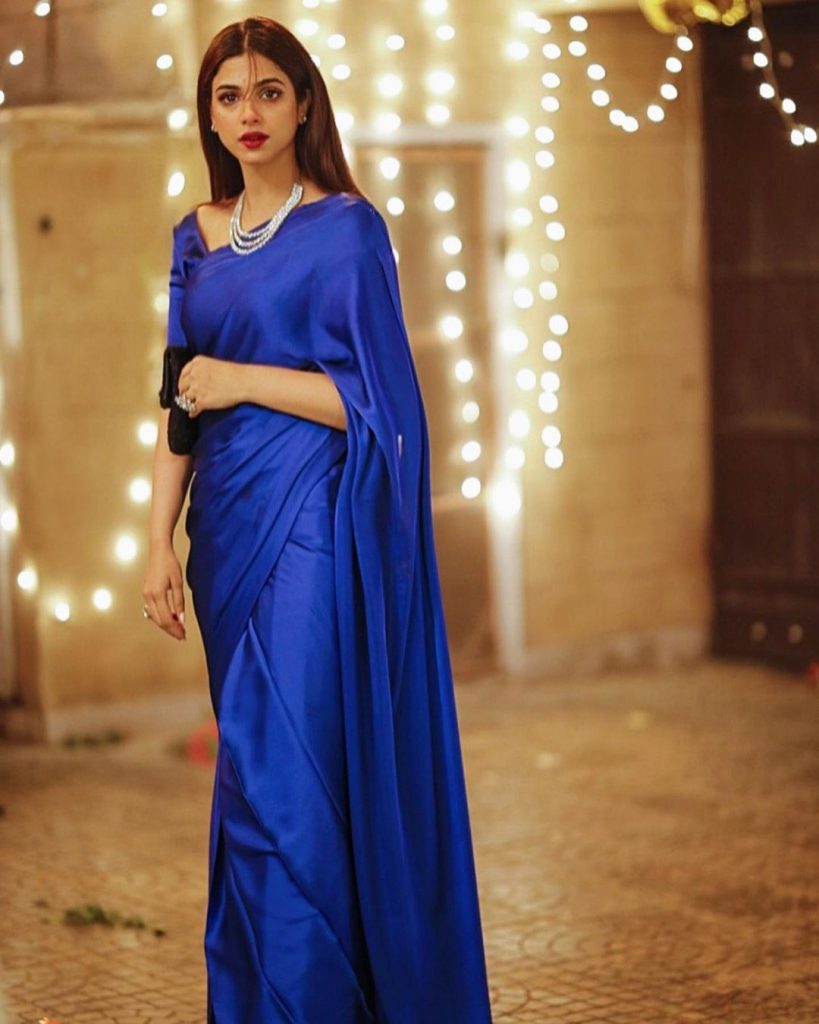 Naimal Khawar:
Always praised for her beauty and style. This fashion icon is religiously followed on social media by her fans and most recently we got to see her in a beautiful green silk saree at Usman Mukhtar's wedding. She paired the ravishing ensemble with an embellished green neckpiece that made her stand out. No doubt, Naimal doesn't need glamming up to look alluring as she manages to steal hearts even in the simplest of looks as we saw in her drama Anaa.
Kiran Haq:
The dazzling actress was recently seen in the drama serial Fitoor opposite Faisal Qureshi.  The look for the drama was some stunning sarees and we thank the costume artist for this. Kiran Haq was seen wearing some really attractive sarees in her graceful posture and looked absolutely heart throbbing. She, definitely, did justice to the ever-green attire.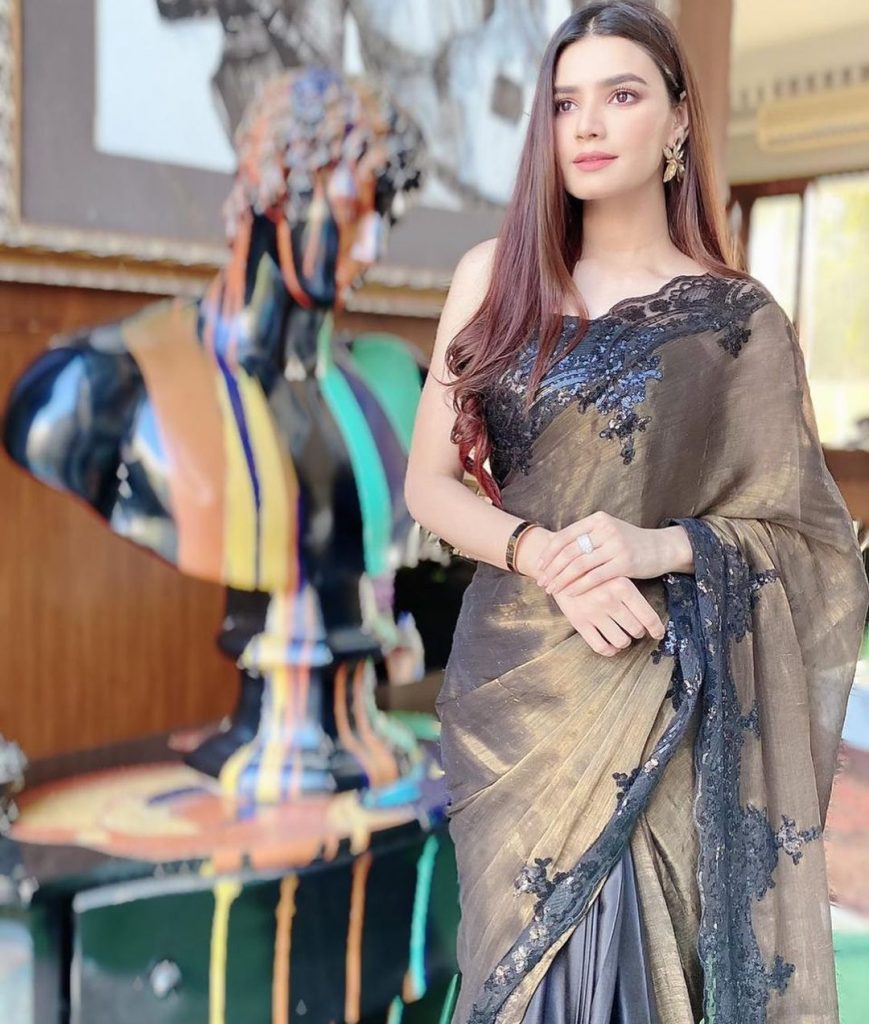 Ayeza Khan:
When we talk about grace and elegance, the name that pops up instantly in our heads, Ayeza Khan. The star of Mere Pass Tum Ho always makes heads turn with her alluring style. Her fashion sense is truly remarkable making her look stunning in every outfit. Ayeza Khan wore an extremely exquisite black saree in her most viewed episode of Mere Pas Tum Ho. The choice of wearing a black saree was a smart decision because this scene showed the depth of the character and it definitely grabbed the attention, it deserved. Though the saree was plain with a simple net blouse she looked phenomenal as ever; however the color black is something that can never go wrong.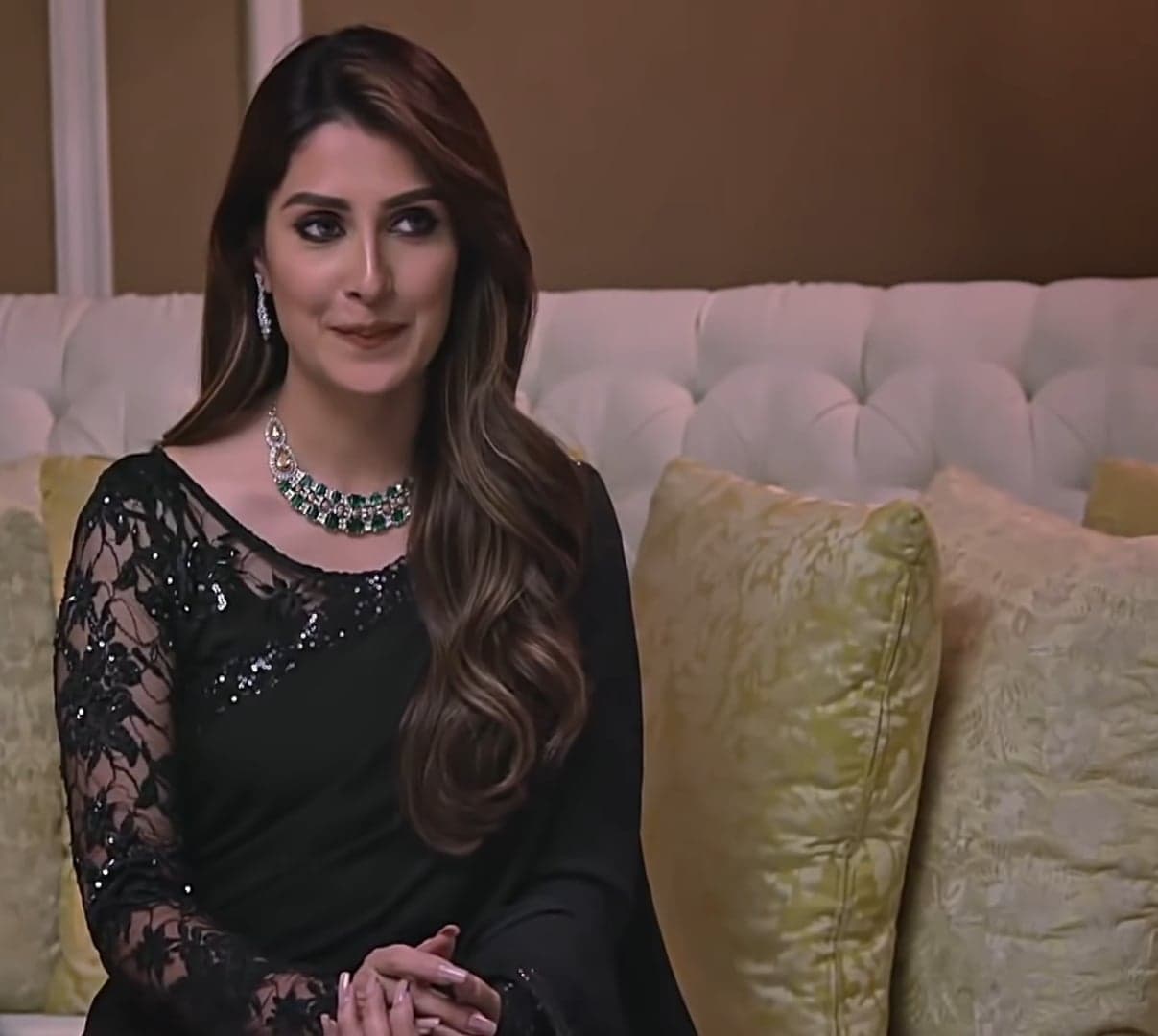 Mahira Khan:
The most famous, loved, cherished, and celebrated Pakistani actress and model, Mahira Khan. Her dresses are always on point and the way she carries them is amazing. The elegance and grace offered by a saree are perfectly suited for the actress.
Maya Ali:
Actress-cum-entrepreneur always impresses her fans with her lovely looks and stunning fashion sense. She has come a long way in her career from a VJ to a renowned actress however her style is still modest and laid back. With the perfect height and sleek posture, Maya Ali sure knows how to slay a saree. The actress has donned stunning sarees in the past and has looked extremely jaw-dropping.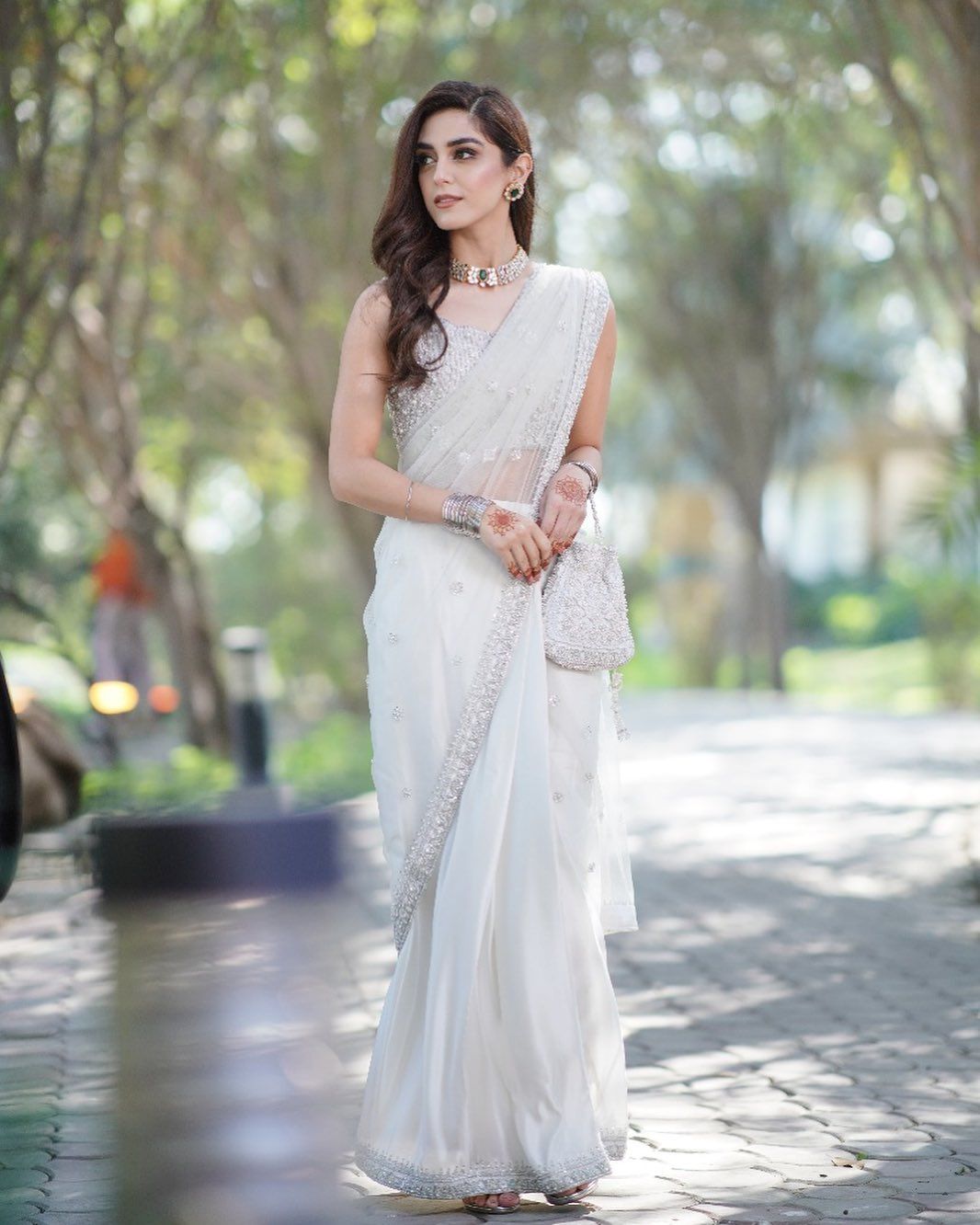 Sarah Khan:
Always manages to turn heads with her appearances in bespoke sarees. Sarah, who made her screen debut with a supporting role in the 2012 serial Badi Aapa, has become a known face of the Pakistani drama industry with her exceptional acting skills, she showed off in several successful television series. The charming TV actress has already garnered fans with her acting prowess, as well as her dressing sense. She is mostly seen turning heads wherever she goes.
For Bollywood actresses' saree, as traditional attire, is a piece of cake, but the way this attire is rocked by our Pakistani actresses is commendable. Our divas have redefined the saree and brought it to the forefront with their own flare.
Which actress do you think carried these sarees most stylishly?
Also read: Maya Ali and the Purple Saree