There is no denying that the Pakistani music industry has revolved for the best. Many new artists sprung up this year and became everyone's favourite. These musicians have embraced a contemporary approach to sound that is both culturally entrenched and easier to produce as tastes change, making their work more commercially viable and avant-garde.
In 2022, local artists transcended borders without having to live up to the expectations of a particular 90s pop band.
Shae Gill:
Until last year, Shae Gill was just a cover artist gaining slow but steady fame on Instagram. In December '21, she shared her rendition of Khabar-e-Tahayyur by Sethi. Shae could never imagine that her mainstream debut would set the records that it did. It ranked first on Google's list of songs that people hum to search, and it has received over 470 million views on YouTube. Pasoori has received the most streams this year and has become the most-watched Coke Studio music video of all time.
Since Pasoori, Shae Gill has been able to release another song, Sukoon, a duet with Hassan & Roshaan that is becoming popular throughout South Asia. Bollywood actor Ayushman Khurrana included the music in a picture he posted on Instagram on Tuesday. Gill is now illuminating New York Times Square as the December EQUAL ambassador for Spotify.
Kaifi Khalil:
While all artists are aware that their work is a reflection of who they are, few artists actually gain from the fact that this expression also carries emotions. Kaifi  Khalil seems to have perfected the ability to write emotionally compelling and direct prose. Even though the singer also made a splash with his Coke Studio debut, Kana Yaari, Kahani Suno 2.0 is Khalil's finest effort to date. And some of the best work we've heard this year.
Kahani Suno 2.0 has received over 10,087,124 listeners on Youtube.
Rovalio and Abdul Hannan:
Another upcoming artist, The golden boys of 2022, who dare I say, nearly competed with Hassan Raheem. Rovalio and Hannan released Bikhra and Iraaday during the Peechay Hutt era. Both songs dethroned radio stations, with the first even ousting Pasoori in May. In comparison to Iraaday, Bikhra has received over 14 million streams in just eight months. The songs increased interest in Hannan's previous songs, especially Haaray.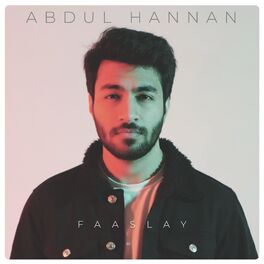 Annural Khalid:
Even though Annural Khalid didn't make big this year, she did establish herself with songs like Say My Name and Sohneya Ve, which Rovalio also co-wrote and performed. New emerging artist Annural Khalid's voice is hard to miss because it is distinctive, gentle, and calming. But what distinguishes her singing is the mastery she has over her voice.