Shae Gill's most recent solo ballad, "Mera Sawera," is a powerful demonstration of her vocal skills and has swept the world music arena. Discussions regarding Gill's potential for international recognition have been sparked by her captivating track, which features a delicate interplay of nuanced guitar plucks and contemporary electronic beats.
Shae Gill's most recent offering has been debuted on Coke Studio Global's YouTube channel, which is known for crafting extraordinary musical experiences. The song, "Mera Sawera," which puts Gill's creativity on full display, is ready to enthral music lovers everywhere.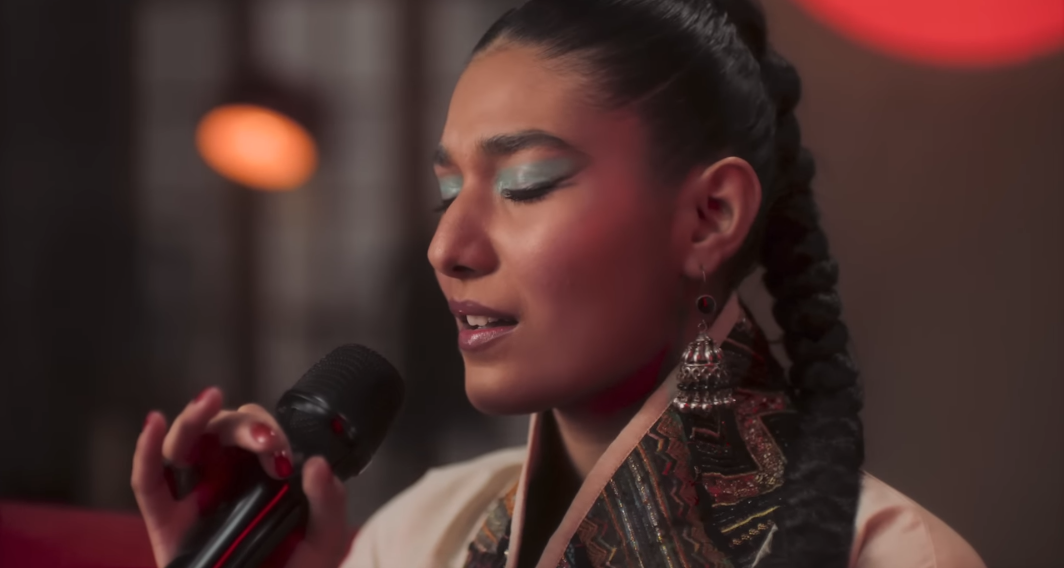 Gill's solo effort in "Mera Sawera" showcases her flexibility and vocal skill following the success of her debut duet "Pasoori" with Ali Sethi. The opening chords of the song captivate listeners right away with their captivating guitar and string plucks, laying the groundwork for an intense emotional experience.
Gill's unusual vocals command attention and resound beautifully throughout the entire tune, taking centre stage. The song develops with each passing second thanks to a compelling off-time guitar melody that is expertly incorporated with contemporary electronic sounds. The chorus gains increased vitality and intensity as a result of the string arrangements, which gradually increase in volume.
Mera Sawera
Lyrically, "Mera Sawera" dives deeply into issues such as overcoming loneliness, battling inner demons, and overcoming hopelessness. Gill's raspy yet soulful voice brings this emotional journey to life, providing a level of authenticity that strikes a chord with listeners.
In the music video that goes along with the song, Gill sings while seated on a couch, giving the performance her all. She stands up when the song reaches its peak, giving the performance an intense vocal delivery that has a lasting impression.
Umair Tahir, a name famous with collaborations with eminent Pakistani singers like Young Stunners, Faris Shafi, and Shamoon Ismail, is the creative force behind the song's production. Notably, "Mera Sawera" is Gill's second performance on Coke Studio's international stage; her debut was for the song "One Love" alongside Turkish singer Evdeki Saat.
Read More: Shae Gill Joins Turkish Singer Evdeki Saat for 'One Love'
Both "Mera Sawera" and "One Love" have attracted interest from Universal Music India and Turkey, generating rumours about a potential global label deal for Gill. Shae Gill's singular ability seems to be on the verge of receiving widespread praise as Coke Studio Global continues to showcase internationally renowned performers like Sam Smith and YungBlud. This masterwork has captured hearts and sparked expectations for Gill's rise to fame as a musician around the world.