If you don't already you need to have a black maxi dress in your closet. It handles any situation with ease and functions just as effectively at work as it does at night. Any woman can wear a maxi, regardless of her body type. The features used in today's designs include draperies, lace, feathers, and glamorous rhinestones. Yes, a black maxi dress is a classic purchase, but you can always update it with a contemporary twist and look incredibly lovely.
A Maxi Dress:
A maxi dress is a long dress that typically ends at the floor or your ankles. It's a casual outfit that nonetheless appears stylish enough for occasions that call for a little dressing up. Typically, maxi dresses fit more closely at the top and flow more loosely at the bottom. Additionally, since the majority of maxi dresses are composed of lightweight cotton or polyester, they are comfortable enough to wear in extremely hot weather. Finally, they are accessible to women of all ages, including tween girls, and available in a variety of colours, patterns, and necklines, making it simple for them to select one that
History:
High-end fashion designer Oscar de la Renta created the maxi dress, which originally gained popularity in the 1960s. The dress remained fashionable through the 1970s before entering a brief slump in the 1980s. Playsuits gained popularity at this time and were eventually supplanted by miniskirts in the 1990s.
Not until lately did the maxi dress start to resurface. With a few modifications, they are currently just as well-liked as they were in the 1960s and 1970s. For instance, maxi dresses from now have a somewhat longer hemline than those from 50 years ago.
Pro's of Owning Maxi dress:
Women who wear maxi dresses can benefit from a number of things. They are first and foremost a cool-weather apparel alternative. You need something loose and made of a light fabric if you don't want to show a lot of skin, especially down your legs, but still want to stay cool in the heat. Variations of black maxi dresses are a wonderful option for summer because they satisfy both of these criteria.
Additionally, a black maxi is appropriate for a number of occasions. When running errands on the weekend, attending a party at night, or even in some workplace environments, a maxi dress is the ideal choice. Due to the fact that you won't need to purchase new clothing for various events, having such an adaptable option can make planning your outfit for the day much simpler and cost-effective.
And last, maxi dresses just look fantastic. You are sure to find some that look amazing on you because they come in so many distinct styles. So that you are not wearing the same maxi dress every time you want one, you may then alternate between your available selections. You can't go wrong with a maxi dress if you want to be a little bit of a trendsetter while still feeling comfortable in the heat.
Styling Black Maxi Dresses:
Wearing black maxi dresses in summers is about styling it with comfortable shoe designs and accessories. Being a neutral colored design it can be paired with numerous accessories.
Pairing with a Blazer
A black maxi dress is an excellent choice if you need to seem professional for work or if you are attending a job interview. It can be pretty professional for office attire and is formal enough to pair with a jacket. Choose a dress that is knee-length or shorter to pull it off so that it doesn't appear overly formal or like you are trying too hard. Your legs may appear longer if you have a slit, but watch out that the hemline isn't too skimpy for the office!
Add a Cardigan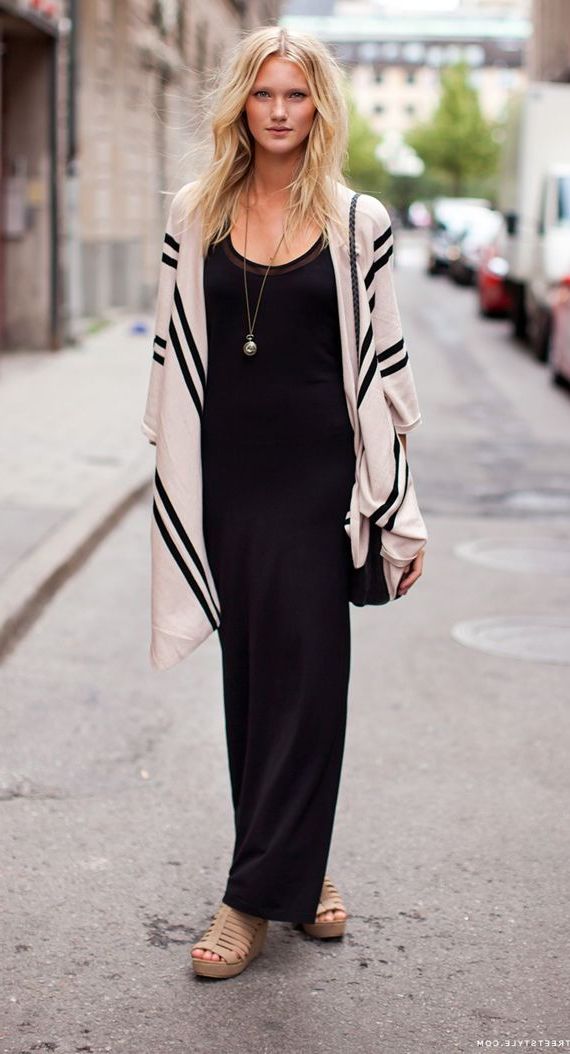 For instance, if you already own a black maxi dress with a high waistbelt, I advise layering a cardigan on top of it. The outcome will be gorgeous and sophisticated.
Add a Leather Jacket
Another fantastic idea is to layer a sleek biker jacket over a plain black maxi dress. Additionally, it will leave a great impression.
Pair with a Necklace and Belt
Black never goes out of style, but adding a few more accents will liven up your ensemble. Add beautiful earrings, a matching necklace, and a slim black belt to your outfit for a look that will make heads turn and make you feel better. The belt will be a wonderful accent to the appearance as a whole.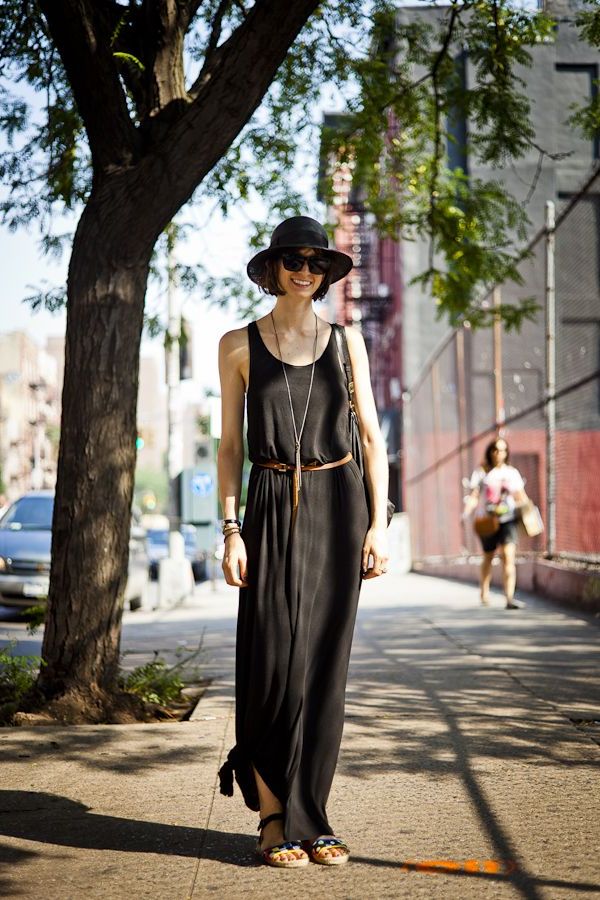 Pair of Heels and Handbag
If you plan to spend a lot of time walking about in the streets, finish off your look with a stunning pair of heels. Do not forget to flaunt your long legs if you have them! Add a black handbag and a pair of black patent heels for a more formal appearance. Few people think it's stylish to wear earrings!
A Printed Scarf
Keep in mind that less is more if you decide to add any extra components to your ensemble. A silk scarf with prints could be paired with straightforward earrings and a thin gold ring. This might be used for a night out or an afternoon wedding.
Read More: Is the 90s Fashion thing still Trending?
Choose the Right Maxi:
You should think about where you plan to wear maxi dresses because they come in so many distinct styles. For instance, if you intend to wear your maxi dress out at night, you might want something more formal, like one with sleeves or one made of a high-end fabric. Opt for a relaxed and adaptable maxi dress for daytime attire. Try wearing your dress with a pair of flat sandals and a simple handbag to complete the casual ensemble.
Finally, think about whether you'll pair the dress with heels. You'll be a little higher off the ground after adding heels, so check the dress' length to make sure it still looks good.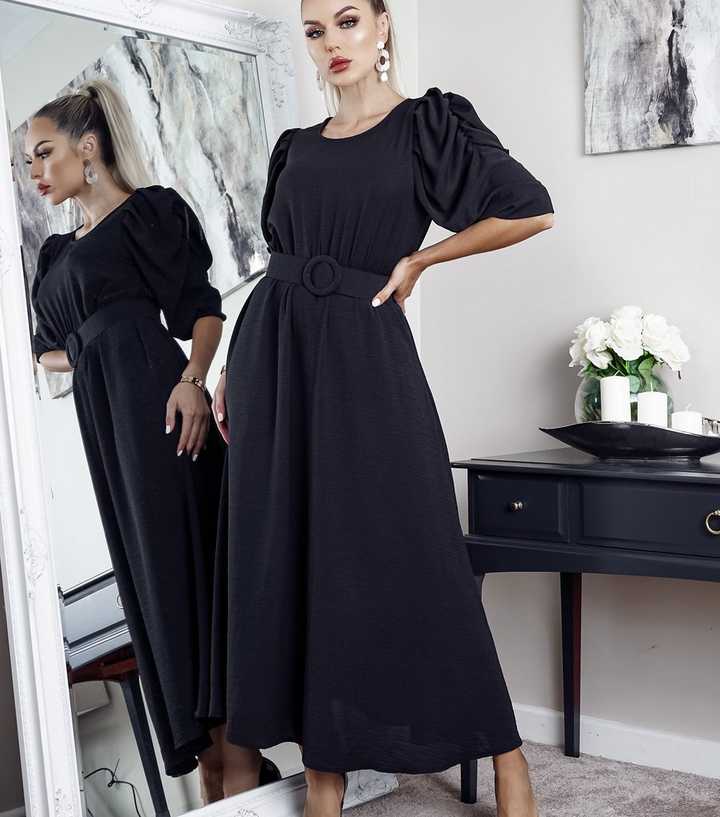 A Wardrobe Staple:
You don't want to spend time feeling uncomfortable outside when the summer heat hits. Choosing the appropriate attire is a key component of this. Invest in a couple maxi dresses to make choosing your clothing easier. The next time you're heading out to dinner or attending an outdoor business function, don ones that are appropriate for various settings so you won't have to worry about what to wear. The advantages of wearing a maxi dress in the summer were hopefully demonstrated in this article, and you will be able to incorporate them into your summer wardrobe.