The HUM Tv drama serial Hum Kahan Ke Sachay Thay has come to its end. The last episode of the Mahira Khan starrer drama, which had been the target of mixed reviews from the audience, aired on Sunday. Although the drama did not receive the appreciation it had hoped for, the star cast managed to compel the audience to stay hooked.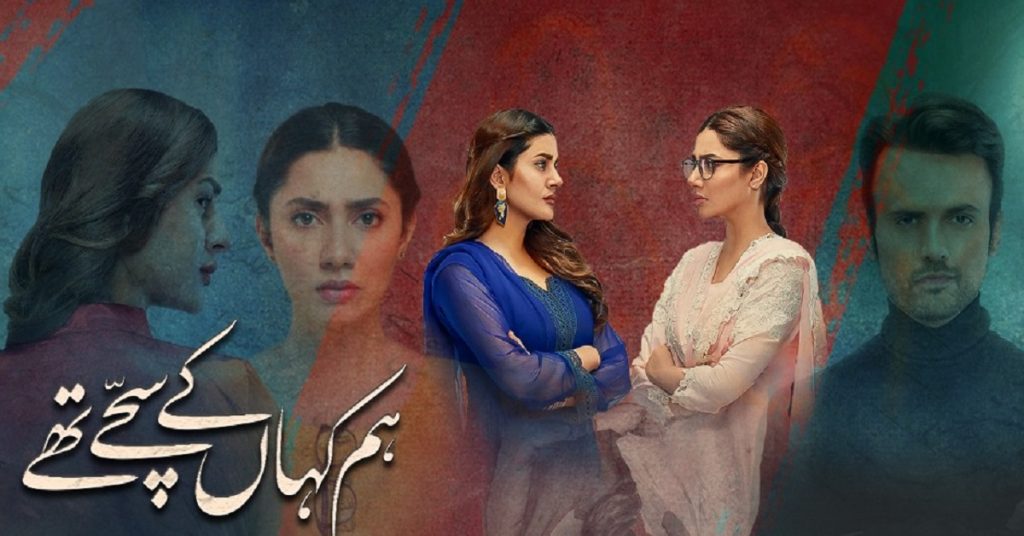 Despite all the memes and internet bashing Hum Kahan Ke Sachay Thay received, the last two episodes were definitely an emotional rollercoaster. The screen time given to Mahira Khan and Kubra Khan was well directed as the two confronted each other and talked about where things went wrong. Let's not kid ourselves; they made us all shed a tear or two.
The last episode was a happy ending as we all speculated. The suspense of who plotted to kill who was finally given closure and Aswad was forgiven by Mehreen. Everything came together and like they say all is well that ends well. Mahira Khan wrote a heartfelt caption on Instagram, appreciating her co-star, Kubra Khan as well as the show's creators.
The last episode of the show managed to turn the backlash and memes in its favour. The audience took to Twitter expressing their appreciation for the ending. No matter how long it took, the last two episodes made the drama worth remembering.
It is also of importance to note that Hum Kahan Ke Sachay Thay touched a topic unbeknownst to our general public of 'Mental Health'. Although it wasn't too elaborate but, the Nadia Hussain cameo as a therapist stated that the fact stress, pressure, and unwillingness to cooperate is also considered mental torture. We don't really know the impact it would have created but we do know that it has paved way for audiences to expect a conversation about mental health in our serials.
This >>>>>>>>#humkahankesachaythay pic.twitter.com/rpTwkgqo24

— dr zainab amir (@z_orphic) January 2, 2022
Another masterpiece from #Pakistan's
drama industry 💯 🇵🇰#humkahankesachaythay leaving behind many lessons of life. Kudos to the whole team 🙌🏻 #mahirakhan pic.twitter.com/Pc8np9hrhI

— INCREDIBLE PAKISTAN (@inlpakistan) January 2, 2022
A very powerful last episode of #humkahankesachaythay reflecting on the influence parents and their baggage has on generations.

— AHI (@aamnaisani) January 3, 2022
Now that Hum Kahan Ke Sachay Thay has ended, the audience is in anticipation of the new drama serial Sang-e-Mah hitting the TV screens. Undoubtedly, the teasers have created a huge hype and we simply cannot wait to watch it. The star-studded drama serial is expected to be a blockbuster with Atif Aslam making his television debut. Sang-e-Mah is all set to make history by airing the first episode in cinemas as well as television and we hope it makes an everlasting impression. Apart from Atif Aslam, we will also get to see Nouman Ejaz and his son Zaviyar Nouman Ejaz sharing the same screen.
Also read: https://neemopani.com/atif-aslam-to-debut-in-sang-e-mah-on-hum-tv/