One cannot help but be in awe of the absolute brilliance on display in Ali Sethi's performance of Mirza Daagh Dehlvi's Ghazab Kiya Tere Wade Pe, which was produced by Abdullah Siddiqui.
The song has the most enticing tune and is more akin to an electronic ghazal. Ali Sethi puts his vocal ability to the test with his rendition of the poetry, which was originally delivered by Mehdi Hassan, and he succeeds admirably.
The singer, who was the best in the business in 2022 because to Pasoori, performs some quite spectacular vocal gymnastics in Ghazab Kiya, and Siddiqui's handling of his voice improves the quality of his overall performance. Sethi's voice has a natural, contemporary sound, and it is admirable how well-controlled he is when changing registers.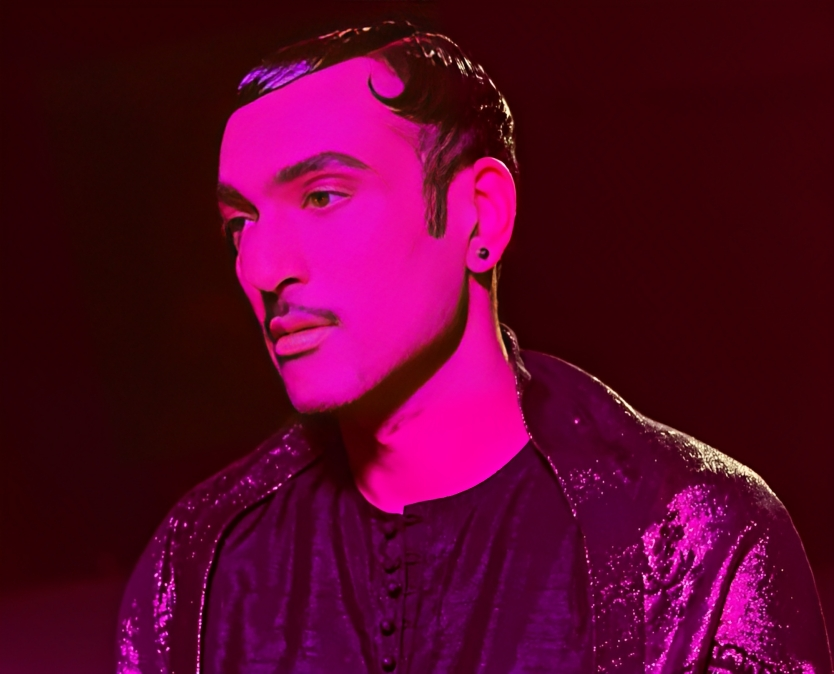 The song's bassline is too funky, yet the tune is grounded and adaptable because to the subtle classical elements, which include occasional touches of tabla and harmonium. It perfectly balances order and chaos, passion and insanity, and, of course, realism and ecstasy. What distinguishes and surprises you with Ghazab Kiya is the paradox that is at play in it.
On Friday, Ali Sethi and Abdullah Siddiqui posted on their social media accounts to herald the track's release. Siddiqui even posted a screenshot of Sethi's response to how the tune was handled on Instagram. Sethi refers to him as a "freak," and there is no greater justification for what the music producer has done. Sethi writes to Siddiqui, "It's like FKA Twigs went for a ride in DHA Phase 10."
https://www.instagram.com/reel/CnESwD0pE1w/?utm_source=ig_web_copy_link 
"Produced this wonderful space-age ghazal for Ali Sethi," Abdullah Siddiqui said in the post's caption. On the other hand, the Chan Kithan singer is now receiving encouraging comments from people like Hasan Raheem, Krewella, and Uzair Jaswal, among others.