The meme culture in Pakistan is what we are definitely proud of. No one can beat Pakistanis in humour and sarcasm. No matter how messed up was the situation of the country, memes always took over the internet like a storm. In between the miseries of coronavirus variants, lockdowns and rising oil prices, Pakistanis did not hold back from jumping onto the bandwagon and turning pop-culture moments into humour.
We compiled the best memes that got us through 2021…
Café Cannoli and English
The year 2021 started off with a video where the owner of the high-end café mocked one of his employees (manager) because his English speaking skills. The video sparked controversy and endless memes on social media. The internet responded with anger and said it was another example of how Pakistani elites were pathetic and tone-deaf. Following the scandal, many came up with some of the best Pakistani memes of 2021.
Meme of the Day.#cannoli #BoycottCannoli pic.twitter.com/fq4LhwGR8n

— RaNa BilaL (@AB21PK) January 21, 2021
Pawrri Hori Hai
In February, social media influencer Dananeer Mobeen became an overnight sensation after making one of the most memorable and best Pakistani memes of 2021. The phrase 'Pawrri Hori Hai' went widespread not just in Pakistan, but also across the border. Indian YouTuber Yashraj Mukhate turned the phrase into a song remix which took over the internet. Let's not kid ourselves, we all jumped on the bandwagon and re-enacted the clip.
University of Lahore and the Proposal
Jab pyar kia tou darna kia, is exactly what a young couple from University of Lahore thought. A viral clip showed a girl proposing the boy she adorned while getting down on one knee in the university premises. The boy accepted her flowers and the two engaged in an intimate hug *aww.* But the internet did not take it and memes exploded.
Meanwhile students who proposed each other in #UniversityOfLahore pic.twitter.com/YXPecfdHKO

— Dhaniya_Podina (@dhaniya_podina) March 12, 2021
In University level

1st semester last semester#UniversityOfLahore pic.twitter.com/8AHOdTfnYM

— https_mahnur (@Mahnur_Irshad) March 12, 2021
Aamir Liaquat (the forever king of Pakistani Memes)
The year progressed and it was time for the Ramzan transmission with our ever favorite Aamir Liaquat. But, the entire Ramzan turned into a meme fest when the host slipped while running on the set of his live show. Aamir Liaquat invited Naseem Hameed, a gold medalist, in the South Asian Federation Games 2010 in a 20-meter race and challenged her to a race. Unfortunately, while attempting to cheat, Aamir Liaquat had a great fall and the internet began to do what it's best at.
kids at weddings for no reason.
pic.twitter.com/TfwHGxPD2s

— Sir Saith Abdullah (@SaithAbdullah99) April 18, 2021
Sadaf Kanwal and the Husband
Sadaf Kanwal sparked the internet in an interview with her husband Shahroze Sabwari. The model spoke about husband-wife relationship in the interview saying "Our husbands are our culture. I have married him, I have to pick up his shoes, I will iron his clothes, which I actually do very little, but I know where Sherry's clothes are. I know where each of Sherry's stuff is. And I should know when Sherry has to eat, and what he is eating. I should rightly know all of these because I am his wife." Let's just say the internet did not handle it well.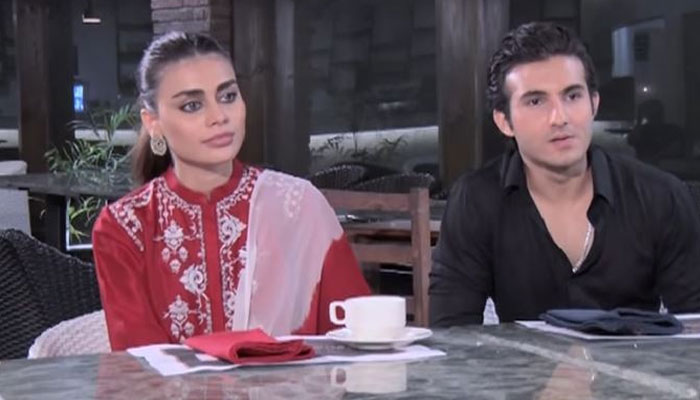 Nida Yasir and Formula 1 car:
Morning show host Nida Yasir was also a famous meme template for 2021. The two guests invited to her show were NUST students who built a Formula 1 electric racing car to compete at the Formula Student race event. Shockingly, the host did not even know why she called them on the show as she had no idea about their invention. She was also clueless about one of the biggest racing events in the world, i.e., Formula 1. Social media users resurfaced the interview and made some of the best Pakistani memes of 2021.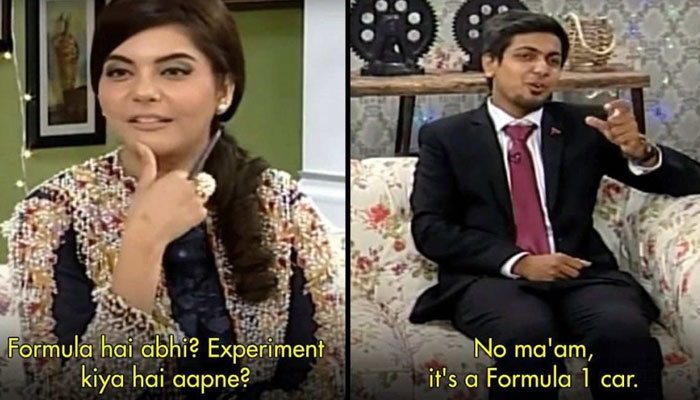 — Naveed Ahmad Khan (@NavidAhmadKhan) September 6, 2021
Kia Ker Rahi Ho Muskaan??
Another defining moment of 2021, that prompted a plethora of memes was Faysal Quraishi's outburst on social media. During a live show with a bunch of TikTok-ers, Faysal Quraishi lost his temper when a girl started hitting one of her friends, who was the birthday boy. The host schooled her and yelled "Kia ker rahi ho Muskaan," which became the best one liner meme of the year.
Wannabe Fake Male Feminists/Pick me up girls on Twitter
On 14th August an unfortunate event took place at Minar-e-Pakistan which was later found out to be a controversy. However, the subject of women rights took over twitter and the social media broke into two groups. Predictably, men immediately took over a space dedicated to discuss feminism in Pakistan, and began mansplaining the only way they knew how. However, many users found out that the discussion was useless and found solace in making memes on the situation.
And when men did a space on #feminism 😂😂😂 #LetMeSplain pic.twitter.com/JTrT6D3Ulm

— Sherry (@CherieDamour_) August 19, 2021
Security, Security!
Cricket lover or not, you might not have missed this meme! It all began when New Zealand cancelled tour to Pakistan last-minute over threats of 'security' in the country. Netizens got back at the Kiwis after Pakistan cricket team defeated New Zealand in a T20i World Cup match this year. The stadium in Dubai also echoed with chants "Security, Security" to mock the players who backed off playing in Pakistan.
https://www.geo.tv/assets/uploads/updates/2021-10-26/378329_114513_updates.jpg
Shaheen Afridi's smile 🙂
Pakistan's star fast bowler Shaheen Shah Afridi was dubbed one of the most valuable players this T20i World Cup. However, a smiling picture of the pacer went viral on social media where he exuded a cheeky, 'knowing smile' on camera.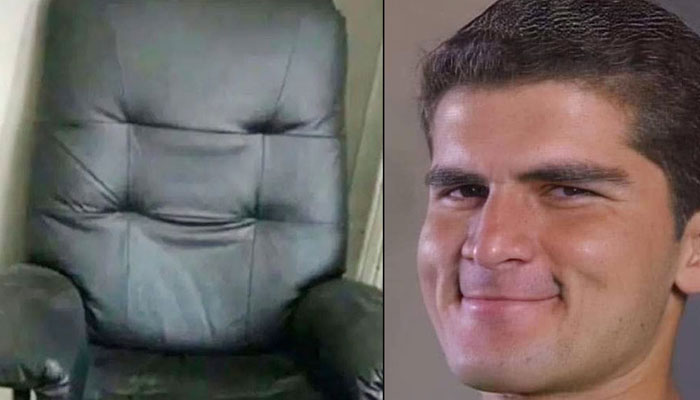 Pak wins against India in T20i
Pakistan crushed India to earn its first-ever win against their arch-rivals in a T20 World Cup Match. The entire month was filled with brilliant cricket commentary on social media, discussion, jokes, and the best Pakistani memes of 2021. However, as soon as Pakistan won, the meme-fest got even stronger.
Maryam Nawaz at her son's wedding
Maryam Nawaz's son Junaid Safdar tied the knot in December, which became one of the most viral affairs last year. The bride and groom looked grand, but the politician grabbed more attention. Social media users joked about how the groom's mother was "overdressed" for the occasion and stole the bride's thunder.
No one:

Maryam Nawaz on her son's wedding: pic.twitter.com/Y3ZAwcbXdf

— F 🕊 (@fatimabashir211) December 12, 2021
Also read: https://neemopani.com/rewind-2021-21-beautiful-women-of-the-year-2021/