Prior to the Oscars 2023, Priyanka Chopra, Mindy Kaling, and Paramount Pictures threw a South Asian Excellence celebration in Los Angeles to honour the success of all candidates who made it to the ceremony.
In addition to the Joyland team Saim Sadiq, Alina Khan, and Apoorva Guru Chara, filmmaker Sharmeen Obaid Chinoy, campaigner Malala with her husband Asser Malik, musician Ali Sethi, actor-director Riz Ahmed, and other Pakistani celebrities attended the pre-Oscars party.
Asser uploaded a picture on his Instagram Story from the party featuring the "Pakistani gang" that included Tan France, Maheen Khan, Rasti Farooq, Ali Junejo as well.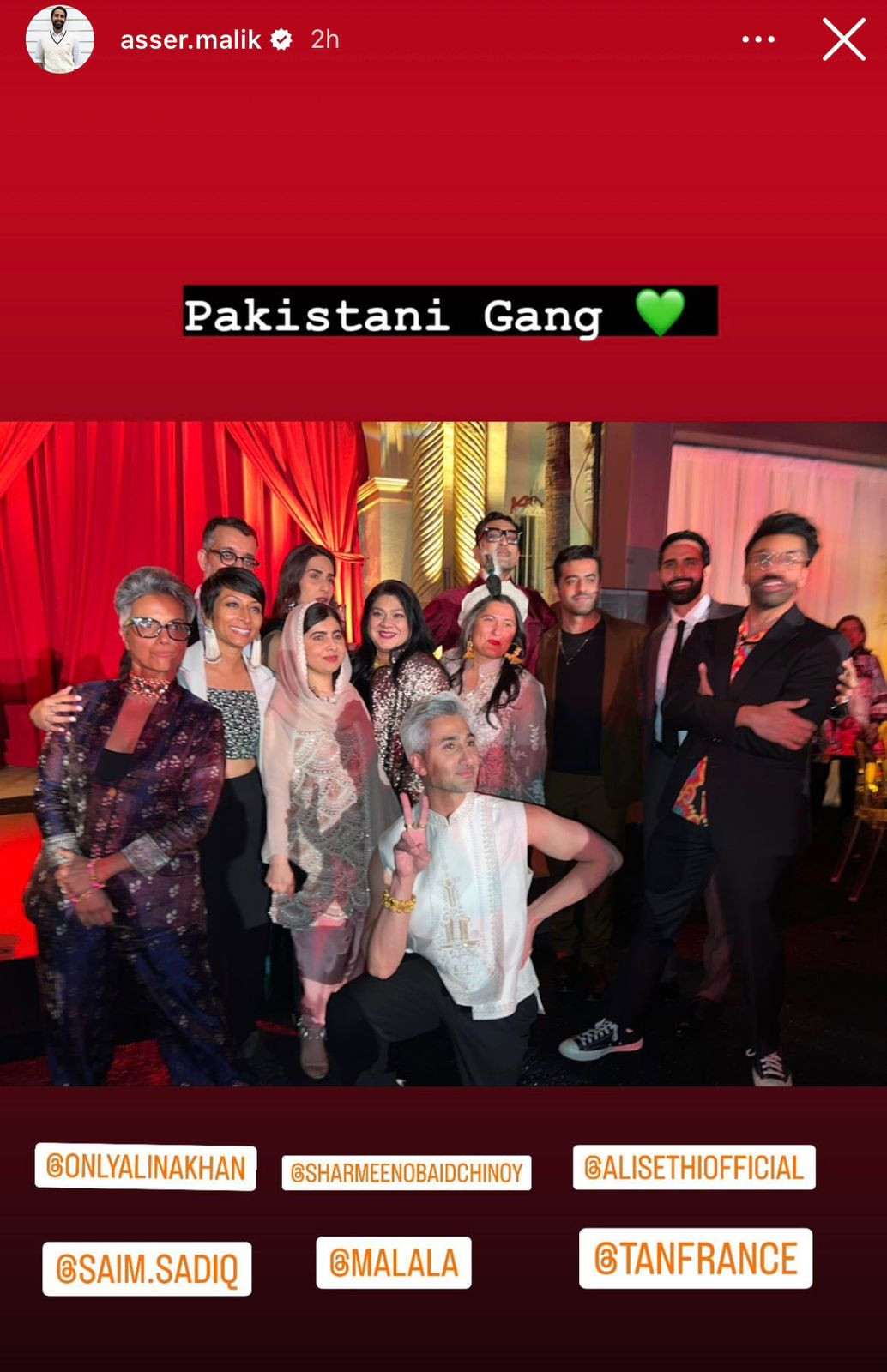 Sharmeen had a little Ms. Marvel reunion at the party too where she posed with actors Zenobia Shroff and Saagar Sheikh.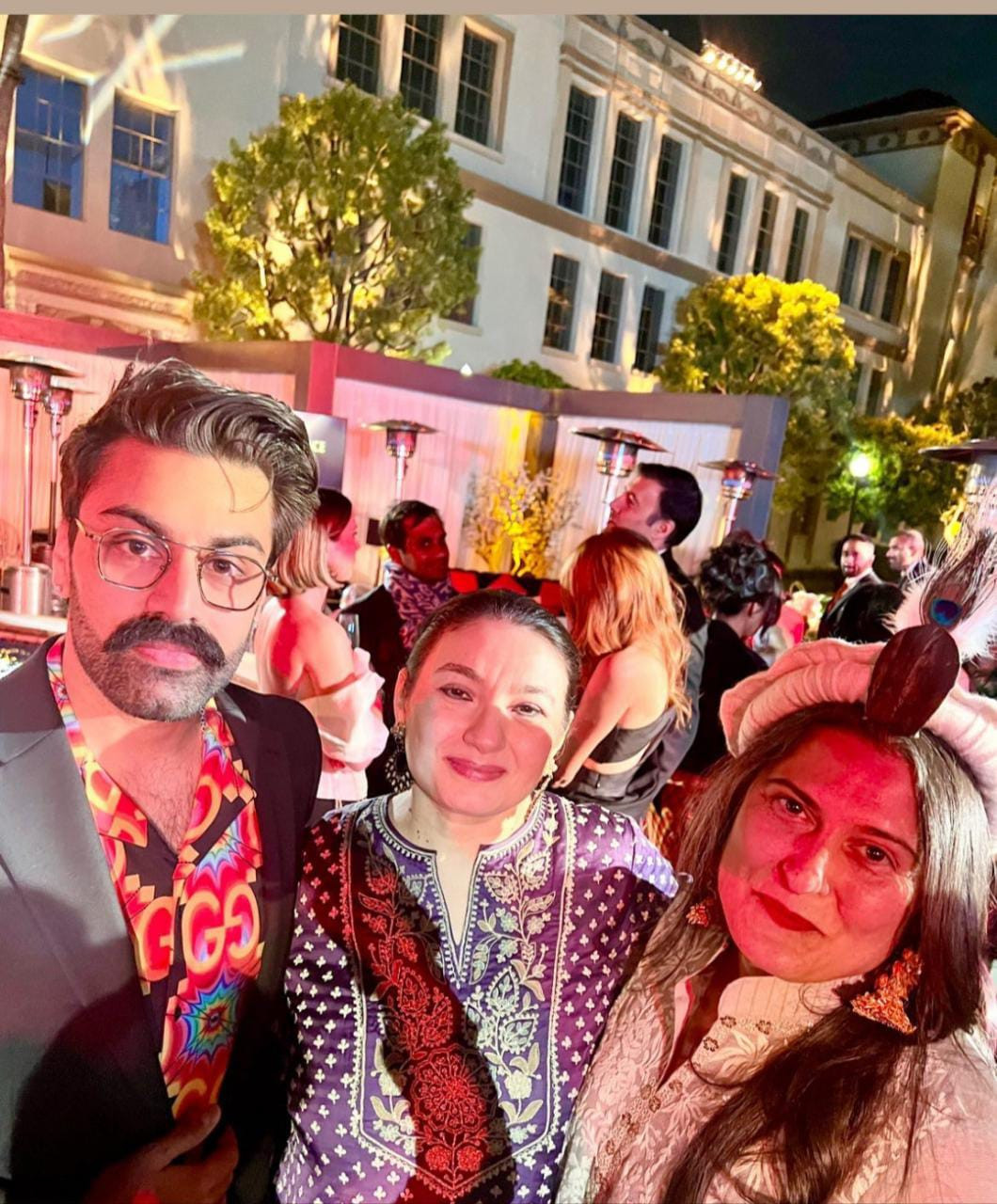 Ali Sethi also posted pictures with Saim, Sharmeen and Alina from the party.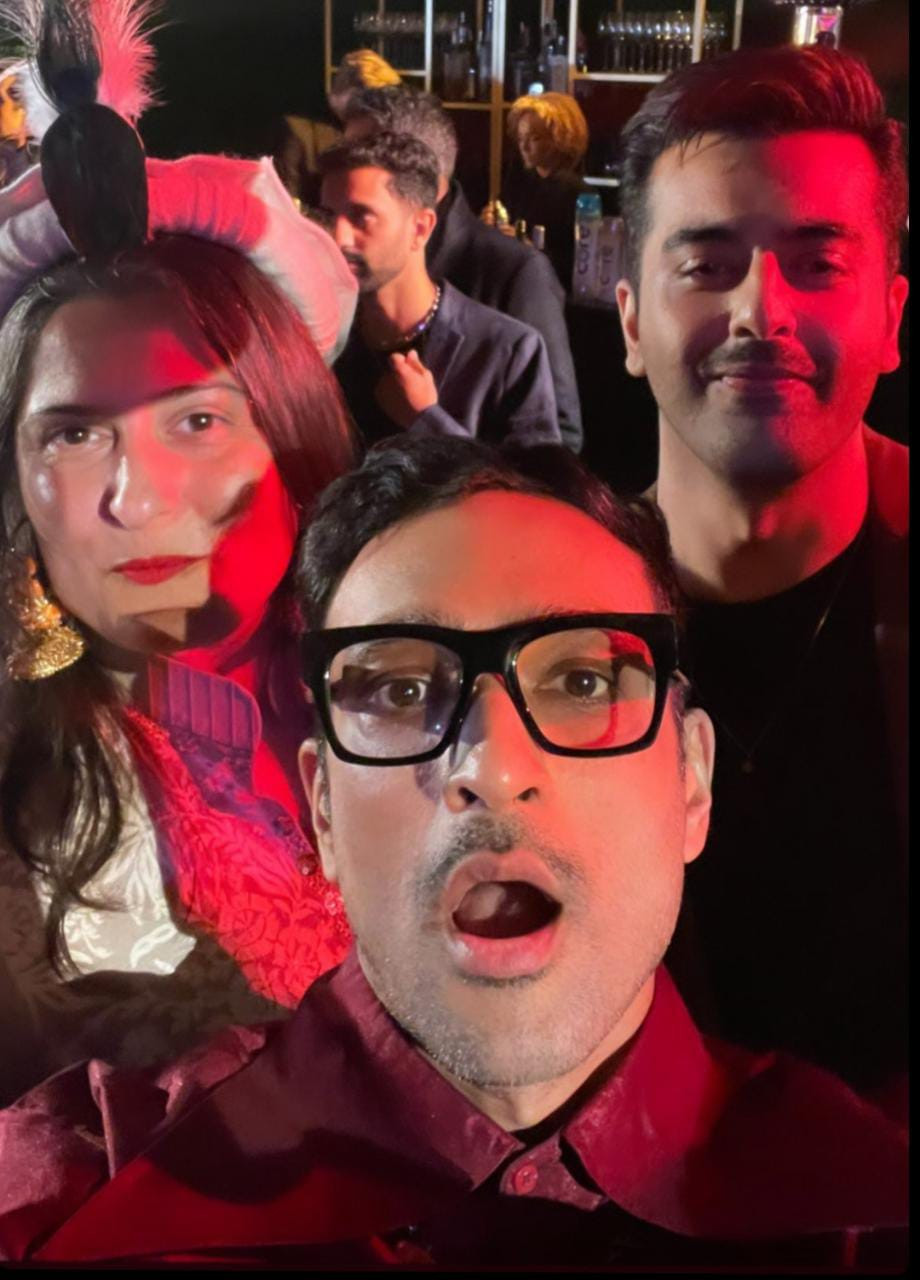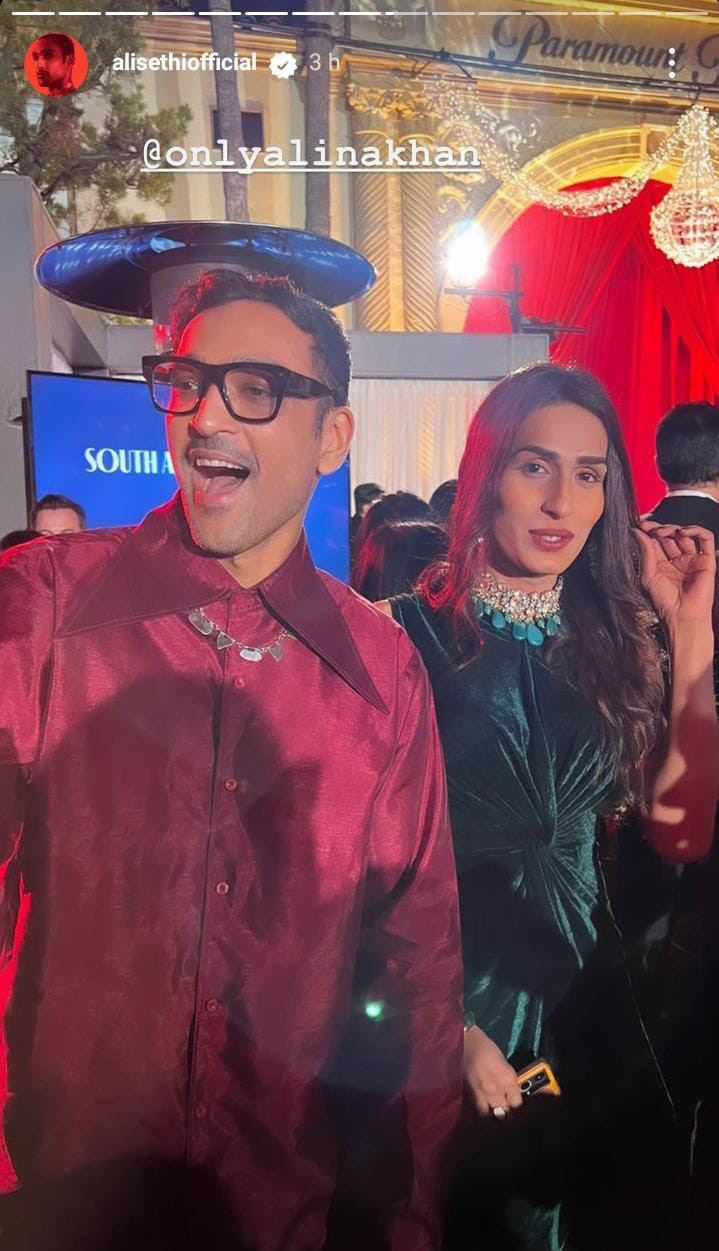 Sharmeen described the evening as "emotional" on Instagram and reflected on her first Academy Awards experience in 2012 and the advancements made by the South Asian community since then. "Many of us in LA had difficult nights that night. There were three South Asians at the Oscars in 2012, she wrote.
"A decade later over 100 of us came together to celebrate South Asians in cinema, and amongst us were so many Pakistanis. I watched Saim get up on stage and make a speech about Joyland. Malala spoke about her support for cinema and Ali Sethi brought the house down with Pasoori. And I will proudly say that as the only South Asian with two Academy Awards, there was so much love for that achievement!" Sharmeen exclaimed.
Priyanka, speaking to Entertainment Tonight, exclaimed how proud she is to see her peers from South Asia reach such heights and represent their stories on a global stage. She also talked about how she wishes to see South Asian stories become a "norm" in cinema and not "an exception."