For many of us, winter comes with the cold, whether we like it or not. Even though staying at home has become the norm amid the pandemic, let's not forget the opportunities for outdoor fun the winter has to offer. It is not easy for children to sit at home and watch the snow only through their windows. This is why, in winters, the northern areas of Pakistan become a festive season for children.
Although winters come with illnesses due to colds that are to be protected from, children find it as an opportunity to head outdoors and play in the snow. Skating is one of the sports highly enjoyed during this season. As heavy snowfall settles in the north, children head out and enjoy skating on the ice.
Even though temperatures in the northern areas drop low in winter, this does not stop the fun activities the season offers.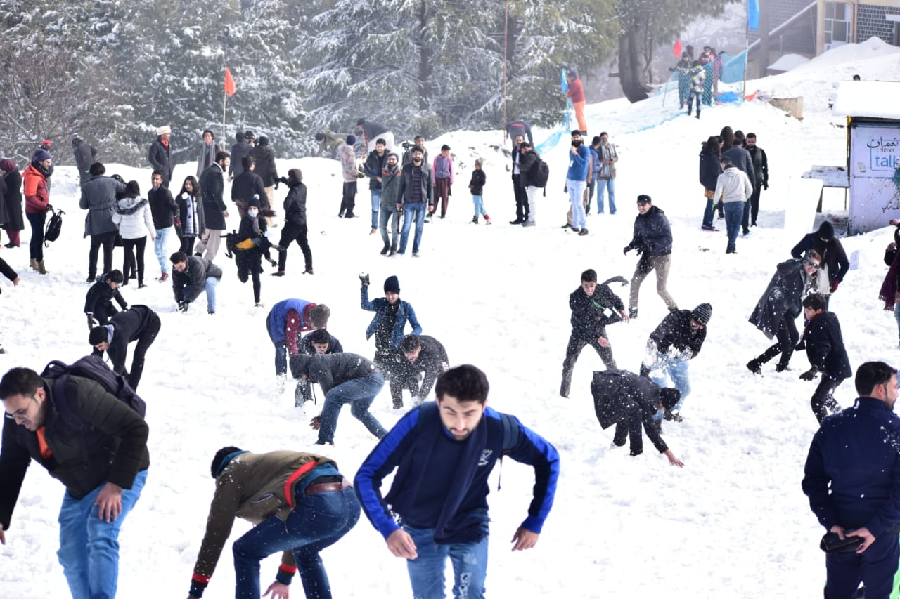 Several festivals also kick-off as winters begin in the northern areas of Pakistan. Skiing has been recently introduced in Pakistan and has been able to attract several tourists. Malam Jabba organizes a festival by the name Malam Jabba Fest which includes multiple skiing competitions. Malam Jabba is the only civil skiing resort in Pakistan at about 8,500 heights. Last year 44 countries took part in the skiing competition. Enthusiasts are desperately waiting for the announcement of the festival this year.
Another festival that was a major tourist attraction in 2021 was the Chitral-Sport festival in the Madak Lusht village of Sheshi Koh Valley, Chitral. The event is being partly sponsored by the tourism department and was organized by the Hindu Kush Snow Sports Club. Along with the local and national teams, some foreign teams have also participated.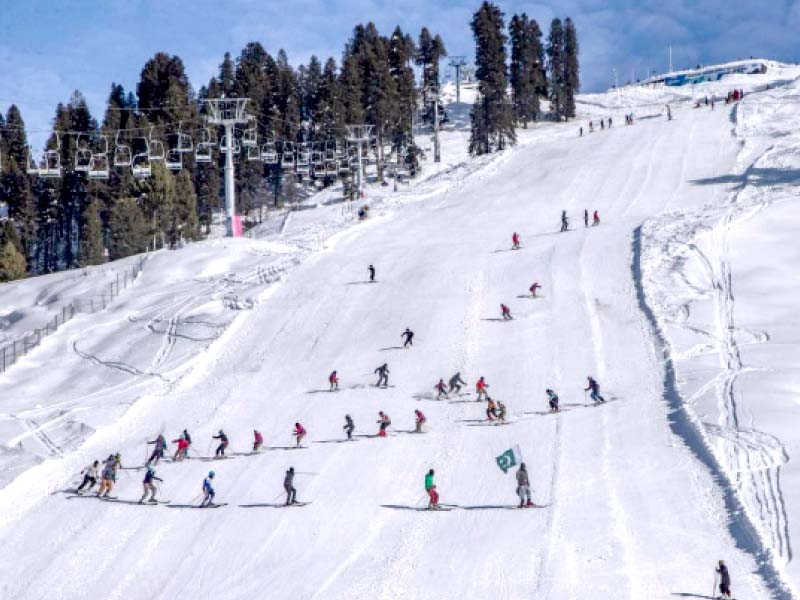 Although the year 2021 was unpredictable in terms of the pandemic, tourism was at its boost in both summers and winters. One of the reasons was the festivals organized by the tourism department. As 2022 begins, we hope for such festivities to kick off so that this winter becomes memorable. By improving the infrastructure and training, snow sports can see progress in Pakistan as well.
Also Read: Barish,Pakoray Aur 1 Cup Chai