As the elders sipped on tea while indulging in political views, a little girl sat on the carpet beside the heater devouring a plate of hot gajar ka halwa while eyeing for more. As she carefully blew onto her spoon and took small bites, the more she zoned out of the family conversation. Yes, that girl was me. The little kid who would always get excited knowing about guests coming over, anticipating a warm bowl of gajar ka halwa in dessert.
Gajar _ka Halwa is a winter staple in every desi household. This halwa is calorie-laden and heavy in nature, as it is laboriously cooked for hours in full cream milk, ghee, or butter and plenty of sugar. This delightfully delicious dessert simply melts in the month and since winters are short and intense, they bring with them a craving for sugary tea and for buttery, sweet, slow-cooked halwa.
Although the word halwa has Arabic roots, gajar ka halwa was introduced to the settlers in India through trade during the Mughal Empire and became an instant hit in the sub-continent. This is why; this delicacy is enjoyed in both, India and Pakistan. The shared food heritage between Pakistan and India is fascinating, we share similar recipes, love the same foods, and can rightfully lay claim to most foods as our own.
This little treat is the perfect end to a lovely dinner. Sit beside a heater, serve it hot with a dollop of malai on the side or a handful of nuts on top and let your taste-buds soar in its deliciousness.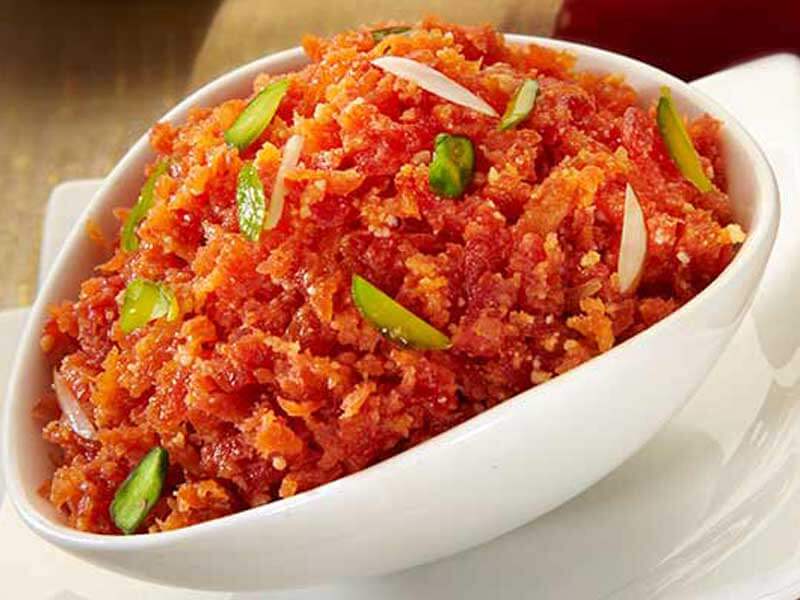 Do you love gajar ka halwa as much as we do? Comment and let us know your favorite winter dessert.
Read More: Diet Plan for Weight Gain