Pasta is a popular food in many households for good reason.
It's adaptable, simple to make, and can be combined with a number of sauces and ingredients to make great and filling dinners. In this blog post, we will share ten simple pasta dishes that you may make at home.
These dishes, ranging from classic spaghetti and meatballs to modern favourites like pesto pasta and lemon Parmesan pasta, are ideal for hectic weeknights or when you want a comforting and gratifying meal. These dishes are likely to please whether you're a novice cook or a seasoned pro. So grab a pot and some spaghetti, and let's get started!
Baked Ziti:
A hearty and comforting pasta dish that can be made with ziti noodles, ground beef or Italian sausage, marinara sauce, and cheese.
One Pot Pasta: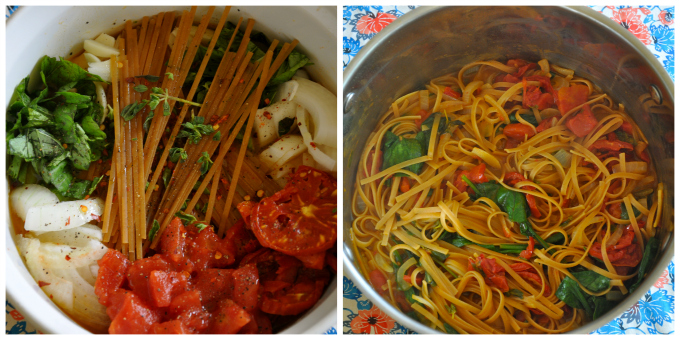 A one-pot pasta recipe that is simple and straightforward to prepare. Simply simmer the pasta, vegetables, and liquid in a pot until the pasta is cooked.
Macaroni and Cheese:
A traditional comfort food made with macaroni noodles and a handmade cheese sauce of butter, flour, milk, and cheese.
Spaghetti with Meatballs:
One of the most classic pasta dishes, spaghetti with meatballs is a comforting and satisfying meal. Simply brown some ground beef or pork in a pan with diced onions and garlic, form the mixture into meatballs, and simmer in a tomato sauce. Serve over spaghetti noodles.
Caprese Pasta:
Fresh mozzarella, tomatoes, basil, and a balsamic glaze top this pasta dish. It's a quick and easy meal that takes less than 20 minutes to prepare.
Here are some simple pasta recipes to try at home. They're delicious, simple to cook, and ideal for busy weeknights. Enjoy!