Forty-Five matches and over 12,000 runs later, Australia wins the T20i World Cup title. The power-packed World Cup T20i came to an end, giving everyone a lot of cherishable moments. It was surely the most thrilling T20 World Cup ever to be played. Although this action-packed sport left most of us heartbroken, it's not wrong when they say Cricket unites everyone.
We compiled the top moments of this tournament for you to reminisce with us.
7. Gayle and Bravo's farewell:
Two of the best T20 players Chris Gayle and Dwayne Bravo bid farewell to their International careers with the final match played against Australia in this tournament.  The Windies gave Dwayne Bravo and Chris Gayle one final chance to take to the field in international cricket before their retirement.
A two-time T20 World Cup winner, with 1255 runs and 78 wickets in T20Is to his name, Bravo is an all-time great, played a large part, not just for West Indies' rise to the top of the sport, but also in the evolution of T20 death bowling. Chris Gayle also waved goodbye to his career with the dismissal of Mitchel Marshal in the game, as a celebration.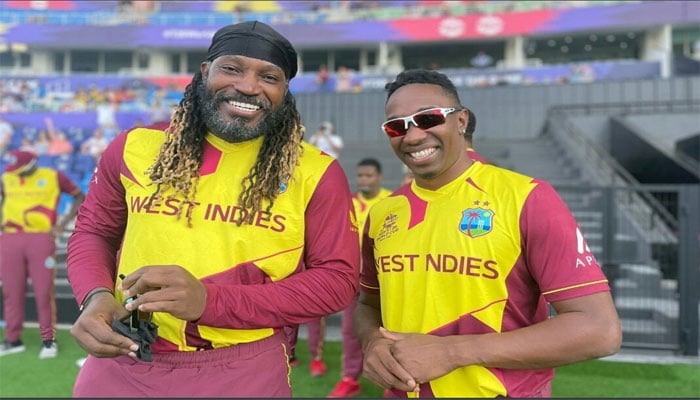 6. De Kock refuses to take the knee:
Quinton de Kock withdrew from South Africa's match against the West Indies after refusing to take the knee. The 28-year-old's shock decision came just hours after Cricket South Africa (CSA) had ordered all of their players at the tournament to take part in the anti-racism gesture. De Kock apologized two days later and said he would be happy to join the rest of the team in a unified stance.
"If me taking a knee helps to educate others, and makes the lives of others better, I am more than happy to do so," he said.
5. Kohli stands in support of Shami after India loses to Pakistan:
India captain Virat Kohli responded to a blistering attack by "spineless" and "pathetic" fans, reserving particular vitriol for the trolls who blamed Mohammed Shami, the only Muslim player in the squad, for the loss to Pakistan.
"There's a good reason why we are playing on the field and not a bunch of spineless people on social media that have no courage to actually speak to any individual in person," said Kohli. "Attacking someone over their religion is the most pathetic thing that a human being can do."
Mohammad Shami had to face a lot of hate and threats from his fellow countrymen who claimed him to be the reason for their loss against Pakistan. Although cricket is only a sport, the Indians seemed to have taken their defeat very personally.
India went on to lose to New Zealand and failed to make the last four.
4. Shoaib Malik consoles Hassan Ali:
During the electrifying semi-final between Pakistan and Australia, Hassan Ali dropped a catch of Matthew Wade, who then hit 3 sixes to win the match for Australia. Hassan Ali was gutted after the drop, it seemed as if he was buried alive. But showing his experience and resolve, Shoaib Malik quickly came up to Hassan and gave him a small hug with a pat on the chest, just to let him know that it's okay. "It's not the end of the world!" The moment went viral along with the message that resonated in favor of Hassan Ali.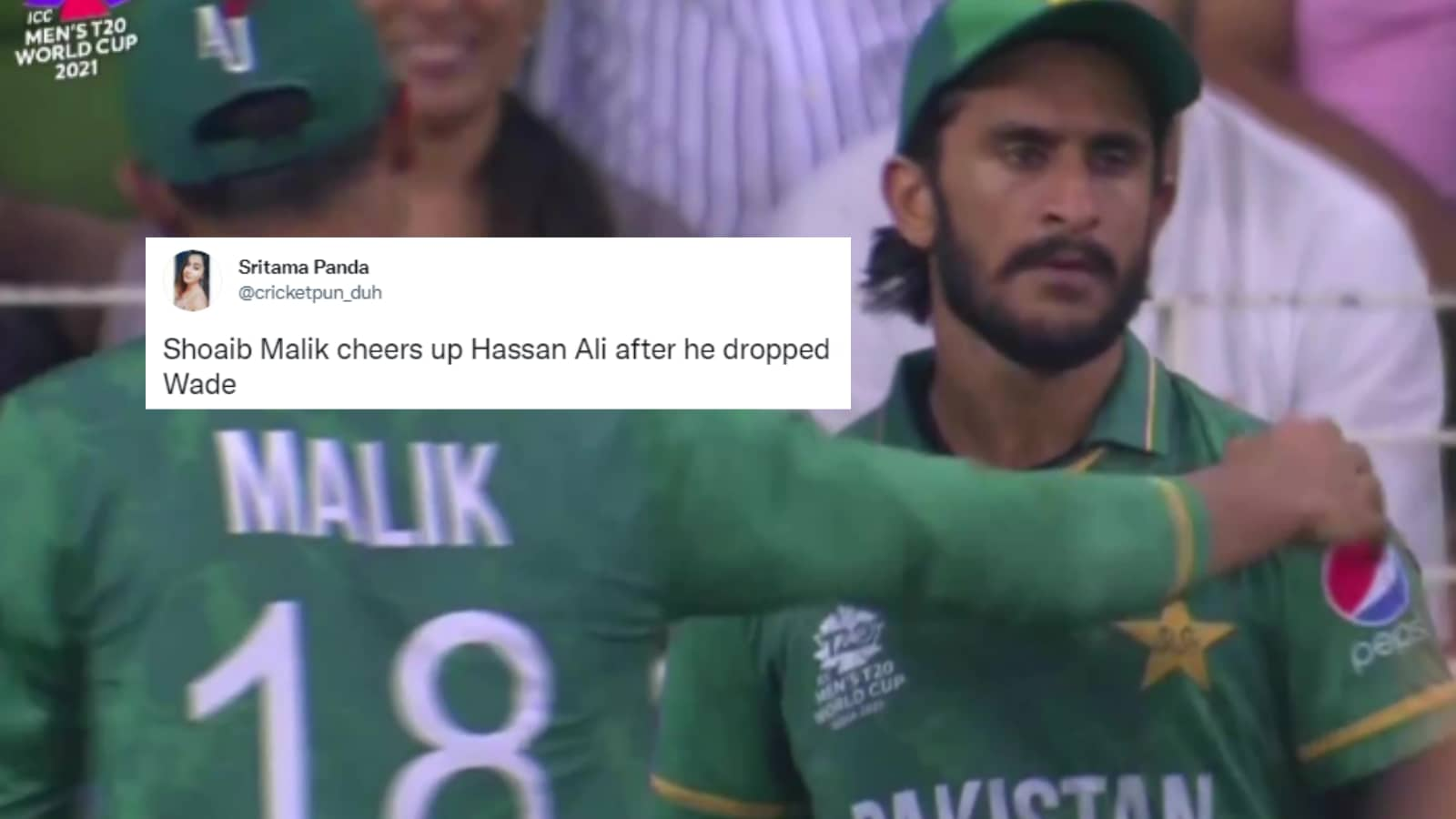 3. Rizwan- From hospital bed to semi-finals:
With the most runs in a calendar year in T20's and T20i's Mohammad Rizwan is a name to remember. If hard work and determination had a face, Rizwan would be it. Due to a severe chest infection, Rizwan had to spend two nights in the ICU prior to the Pak-Aus match. Later when he was cleared and deemed fit to play, Rizwan scored a whopping 67 runs against Australia winning everyone's hearts on and off the field.
"He made an incredible recovery and was deemed fit before the match. We can see his great determination and tenacity that shows his spirit of performing for the country."  Pakistan's team doctor Najeeb Somroo said.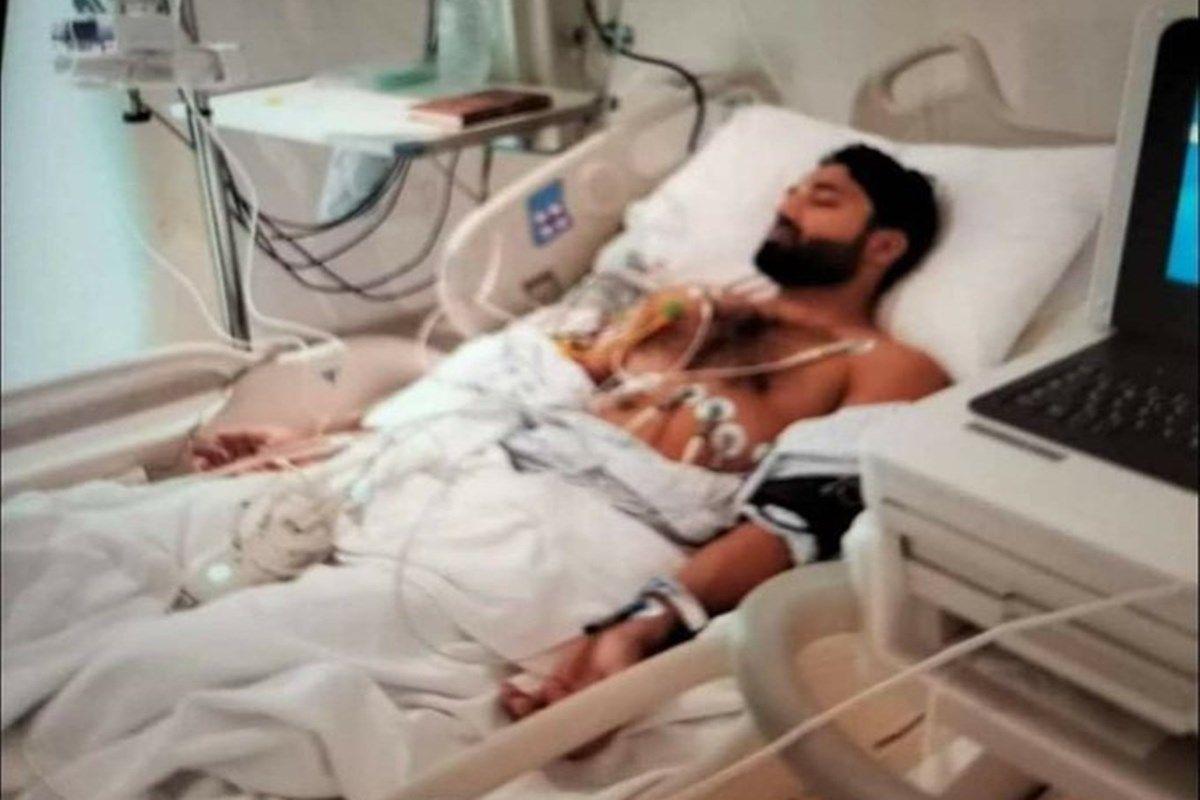 Not only Pakistani fans and celebrities but people around the world couldn't help but appreciate Rizwan for his performance and spirit for the country.
A great example of courage, determination and resilience. Might not have ended up on the winning side, but Mohd. Rizwan's grit and fight after being in ICU for two days, truly inspiring. Sport is a great teacher and there is so much to learn from everyone. pic.twitter.com/O2PatLEuWJ

— VVS Laxman (@VVSLaxman281) November 12, 2021
What heroes are made of. #Rizwan pic.twitter.com/RMmEmMzuT8

— Ali Zafar (@AliZafarsays) November 11, 2021
2. Pakistan wins against India with 10 wickets:
This has to be our favorite moment of the T20i as Pakistan cricket team managed to end the jinx by beating India and that too with 10 wickets remaining and two overs. Babar Azam and Mohammad Rizwan smashed unbeaten half-centuries bagging our win against the arch-rivals with a partnership of 152 runs. For Pakistan to win in such a manner, meant that they were in the best state of mind to qualify for the semis, while the crushing nature of the defeat set the tone for a tournament to forget for India.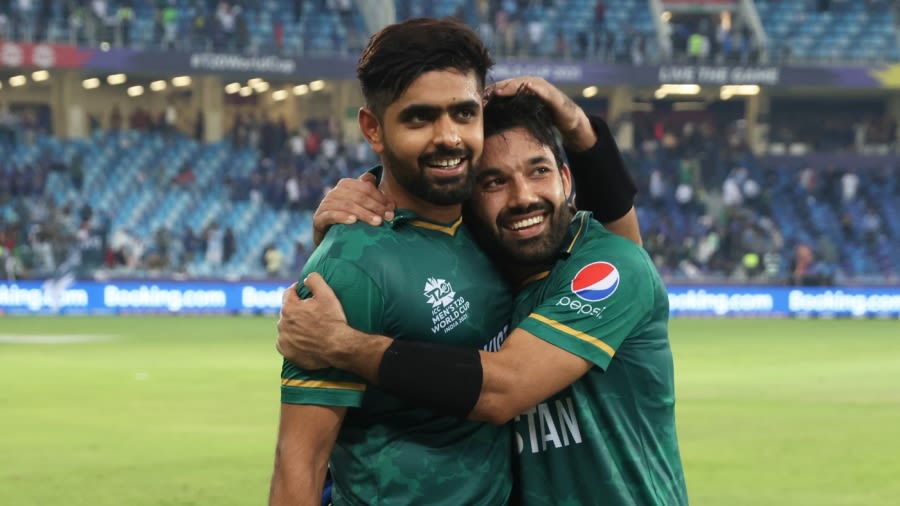 1. Aussies win the World Cup:
Mitchell Marsh smashed an unbeaten 77 as Australia hammered New Zealand by eight wickets to clinch their maiden Twenty20 World Cup title with captain Aaron Finch describing the achievement as "huge". Chasing 173 for victory, Australia was halfway home due to a 92-run second-wicket stand between the man of the series David Warner, who made 53, and Marsh to achieve their target with seven balls to spare in Dubai.
Australia now has a T20 crown to add to their five 50-over World Cups.