A local brand will debut on the list of foreign brands' collections to be worn by supermodels and paraded down the catwalk for fashionistas for the first time in the history of Pakistan's fashion industry.
This month's London Fashion Week (LFW), which runs from Friday, February 17, 2023, to Tuesday, February 21, 2023, has a slot reserved for a Pakistani company called Rastah on its official online schedule. The event will feature Rastah's SS23 Collection Showcase, Evening Event, Menswear, and Womenswear.
This accomplishment of "Rastah" is a reflection of how the streetwear brand outshone its rivals by being a part of one of the greatest fashion weeks in the world.
The brand concentrates solely on its trustworthiness, quality assurance, and the visions that drive it.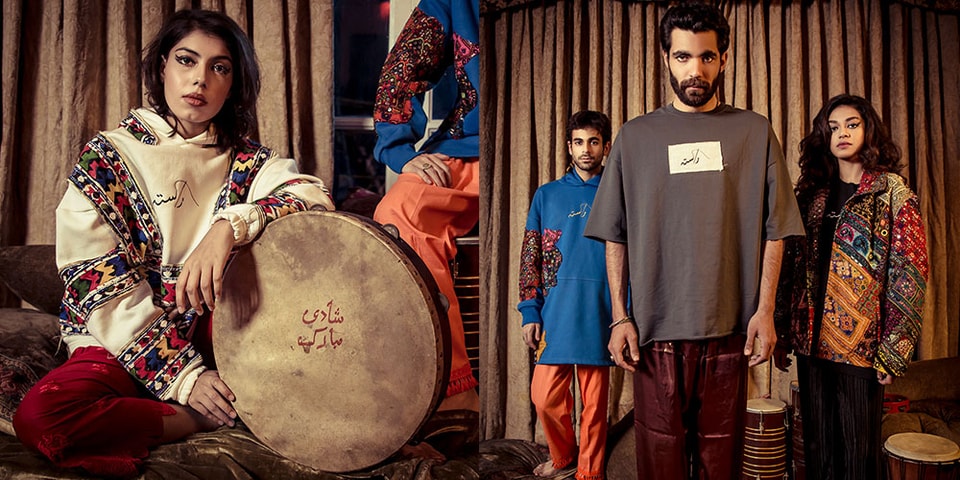 Rastah's 'Volume IX' will be a perfect concoction of risk and creativity. From colours to the mix of textures and embroideries to unexpected silhouettes, the brand experiments for the lovers of fashion to enjoy.
The collection will be showcased in an exclusive exhibit at LFW on February 17th and then will be open to public viewing till 21st.
While other brands plan on expanding their presence in the country, Rastah does the exact opposite. The company makes investments in global expansion, and when Oscar-winning actor Riz Ahmed chose Rastah, it was a success. The brand was used in the Ms. Marvel series on Disney Hotstar in addition to Ahmed. Given that India is our neighbour and that Rastah's works speak for themselves, it was natural that well-known Bollywood actors like Karan Johar and Anil Kapoor would steer clear of this Pakistani brand.
The world's getting smaller and fashion aesthetics are overlapping and merging. Rastah will definitely leverage this opportunity provided by LFW to mark a stronger presence in the fashion world.