Sajal Aly and Bilal Abbas Khan's highly awaited drama series "Kuch Ankahi" has unveiled a teaser.. The trailer indicates at an entertaining family drama.
The projects' star cast includes promising actors such as Qudsia Ali, Adnan Samad Khan, Mira Sethi, Vaneeza Ahmed, and Babar Ali. Kuch Ankahi is being directed by Nadeem Baig, written by Syed Mohammad Ahmed and is produced by Six Sigma Productions.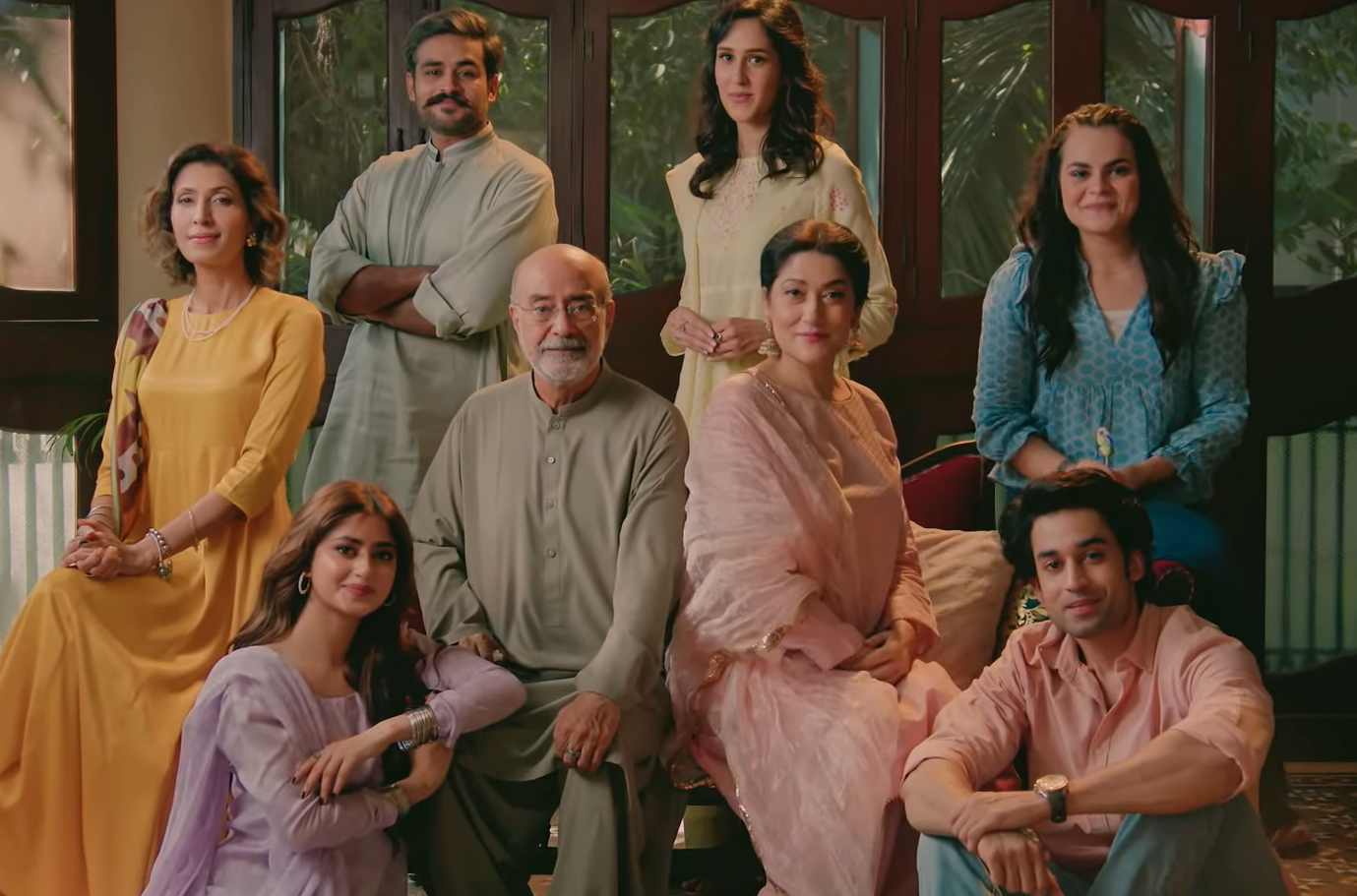 The drama will release on 15th January. The plot revolves around three sisters and their aspirations, wounds and trajectories. It's a story about their empowerment in the real sense of the word.
Mira Sethi will be seen in the drama after her much-loved performance in Chupke Chupke. The actor also said that the flavour of the drama is Haseena Moin-meets-Anwar Maqsood-meets-Muhammad Ahmed. In other words, lots of lighthearted barbs and social commentary on family life and culture.
The two actors, Sajal and Mira share a lovely bond as can be seen through their Instagram posts. The Mom actor shared the same picture on her Instagram and gushed over her fellow actor saying, "Uffff my Mira. You're my girl crush! You are shinning in this project and you've made me cry with your performance!"
On the work front, Sajal Aly has been working on Jemima's movie 'What's love got to do with it?' The film has received a lot of praise internationally. While, Bilal Abbas will be seen in a drama after a long break.
Kuch Ankahi will be on air in Januray on ARY Digital. Fans of both, Sajal and Bilal, are super excited for this drama and so are we.