The Pakistan government has no plans of imposing a lockdown for now amid rising coronavirus cases in the country. Asad Umar, chief of the National Command and Operations Center (NCOC), cleared the air in a press conference saying there are no plans of a lockdown in the country. A spokesperson for the Sindh Health Department also denied any plans for closing offices and schools in the province.
Coronavirus cases have been spiking in the country since mid-October. The total positivity ratio of the country has increased to 2.8%. The Omicron variant of coronavirus is also beginning to rapidly spread in Pakistan with almost 50+ cases in the capital alone.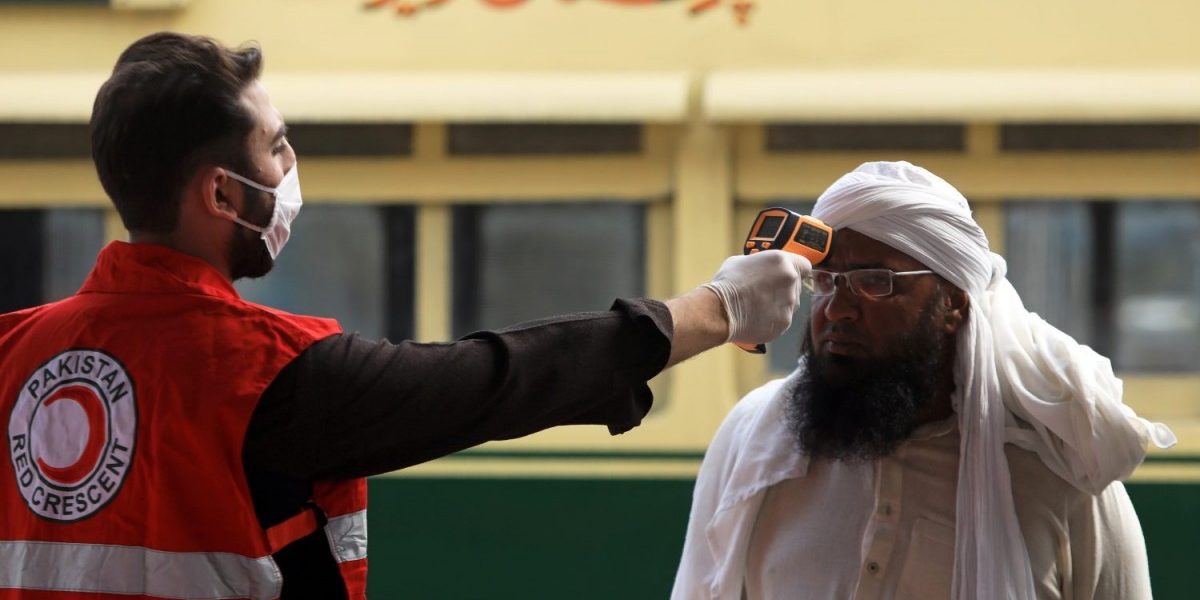 "For now, we are closely monitoring the numbers from Pakistan and across the globe; we are emphasising on vaccinations," Umar said. "Instead of lockdowns, the government is focusing on ramping up vaccinations and strict implementation of the restrictions imposed earlier on certain activities."
Coronavirus cases have been increasing rapidly due to lack of vaccination. Majority of the new Omicron cases in the country has been recorded to be the highest in Karachi. The reason why a lockdown has been ruled out by the government is due to the ongoing vaccination drive. The positivity ratio of the country is constantly increasing and the need to get vaccinated is more than ever. The government has also planned a vaccination booster drive for citizens who are 30+ of age.
As per the statistics issued by National Command and Operation Centre (NCOC), the new cases pushed the positivity rate to 2.32%, which is a 0.5% increase in the earlier ratio, which was 1.8%. Although, a lockdown depends on a country's positivity ratio, the after-effects of a lockdown are also weighed. In a developing country like Pakistan where the number of daily wagers is immense; a lockdown can affect their income.
In order to tackle the spread of coronavirus, the government is urging everyone to get vaccinated and follow strict SOPs. In the last seven days, on average, Lahore and Karachi accounted for 60% of the entire country's cases. It is now a dire need to get yourself and your loved ones vaccinated.
Also read: https://neemopani.com/the-omicron-variant-is-spreading-in-pakistan-and-heres-what-we-know/