Three members of a Pakistani-American family who tortured their daughter-in-law and had her work as a servant for the family for 12 years have been sentenced by a federal court in the US state of Virginia.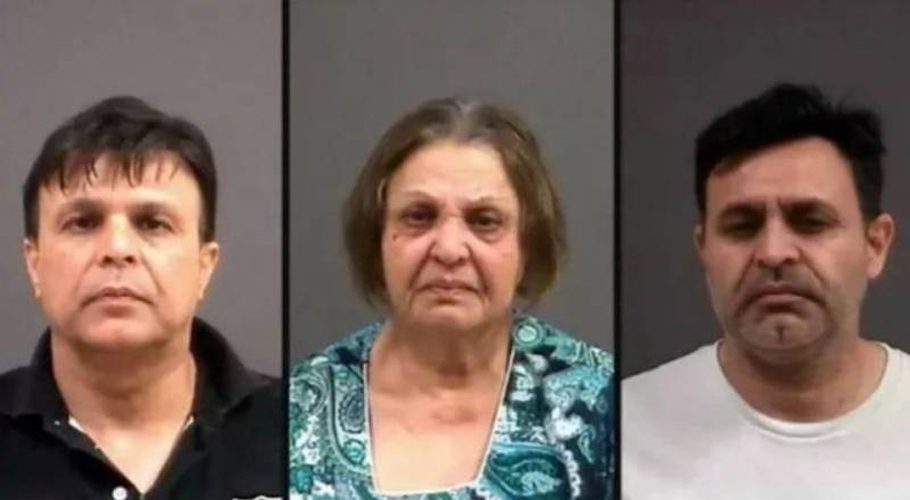 "Zahida Aman, 80, was sentenced to 144 months in federal prison, Mohammed Rehan Chaudhri, 48, to 120 months in federal prison and Mohammad Nauman Chaudhri, 55, to 60 months in federal prison in the Eastern District of Virginia. Additionally, the Court ordered Aman and Rehan Chaudhri to pay the victim $250,000 in restitution for back wages and other financial losses she incurred as a result of the defendants' criminal conduct," the court ruling reads.
In 2002, Aman arranged for her son to get married to a Pakistani woman, but even when the victim's husband moved from house, the defendants forbade the victim from returning and forced her to work as a servant for the larger family.
The family member also "slapped, kicked and pushed the victim, even beat her with wooden board, and on one occasion hog-tied her hands and feet and dragged her down the stairs in front of her children. All of these coercive means were employed by the defendants to compel the victim's labor in their home".
She was also denied access to food, forbidden from taking driving lessons, forbidden from communicating with anybody outside the defendants' relatives, and forbidden from calling her family in Pakistan.
According to the evidence presented in court, all three of the convicted individuals forced the victim to work as a domestic servant by abusing her physically and verbally, preventing her from communicating with her family in Pakistan, seizing her money and immigration documents, and ultimately threatening to deport her to Pakistan and separate her from her children.