In a press release, Spotify EQUAL Pakistan announced the voice behind Pasoori, Shae Gill, as its ambassador for the month of December as it draws closer to a year of recognising amazing women artists. Shae Gill makes every Pakistani fan proud as her picture lights up in a billboard at the NYC Times Square.
Anushae Babar Gill, better known to us as Shae Gill, is a Lahore native and one of the most recent sensations to emerge from the region's entertainment scene. Gill has made her mark and come a long way since her beginning as a cover artist on Instagram in 2019 with the song Pasoori. Now, as reported by Wrapped 2022, Gill is the most listened Pakistani female musician on Spotify this year.
In the winter of 2022, Shae Gill released two songs quickly, the first of which was a version of the well-known, traditional wedding ballad Lathay Di Chadar. Audiences are remembering Nazia Hassan's heyday as they listen to her most recent release, Sukoon, a collaboration with the songwriting-singing team of Hassan and Roshaan. The song has that flair!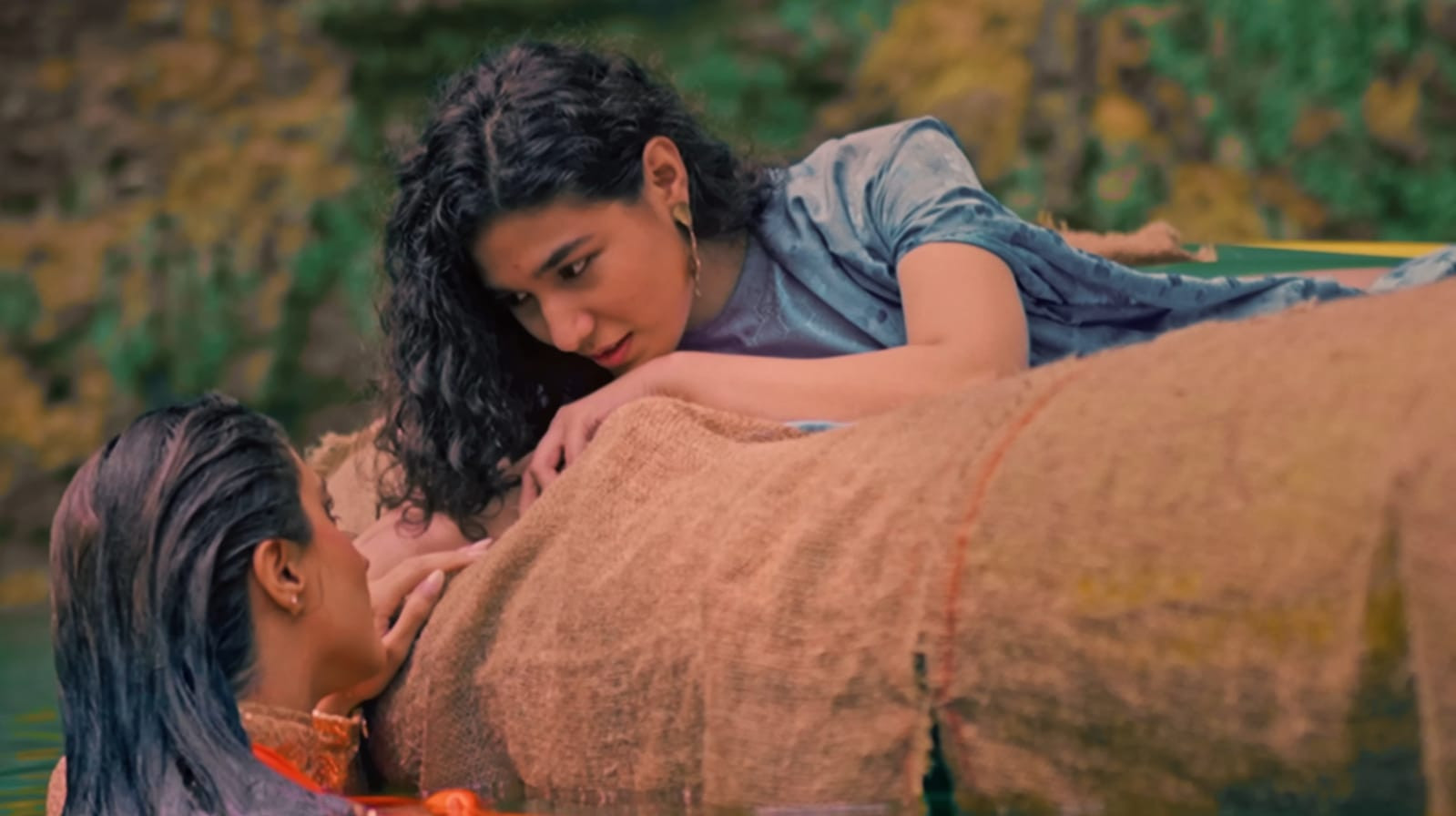 When Hassan and Roshan shared the footage on Instagram, they stated, "The director remarked the music gave him a sense of tranquilly mixed with melancholy. Zindagi haseen bhi hay, tanha bhi hay [life is also lovely, life is also lonely] (like a goldfish in a fishbowl). The prettiest, loneliest thing one could imagine is a goldfish in a bowl.
Sukoon's audio was originally out in October, but the music video was released recently – and it was worth the wait.