Every year, we bid farewell to technological goods and services that have concluded their useful lives. Some are no longer current and relevant, while others are abandoned for failing to catch on.
It's time to reflect on the technological advancements we lost in 2022 as we look back on the year. Many people are affected by the loss of these goods and services since they have played a part in our lives.
Let's take a trip down the memory lane and bid farewell to our favourite technologies.
Blackberry:
On January 4, all old Blackberry devices stopped working as the company behind Blackberry stopped running the Legacy services for the 7.1 operating system and earlier Blackberry 10 software. Despite efforts by a Texas-based startup called Onward Mobility to revive the brand with a new Android phone, the plans were eventually cancelled.
2. iPod:
Apple effectively ended the iPod product line, which has been a prominent participant in the music market since its launch in 2001. In May, by discontinuing the iPod Touch. In 2019, the final iPod Touch was made available.
3. Internet Explorer:
Internet Explorer 11, a web browser in use since 1995, was completely decommissioned by Microsoft in June.
5. WinRAR:
It's usually helpful to have a file compression and extraction tool on your PC. WinRAR is not the only option available, though; there are far better ones. WinRAR, it must be said, has become a joke due to its antiquated "shareware" licencing.
In essence, the extraction tool allows you to download and instal a free trial version before requesting payment. However, because no one is ever locked out of the software, most users continue to use it indefinitely. Still, if you want a free extraction tool, there are more modern solutions accessible.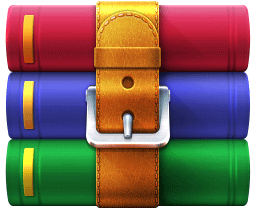 6. uTorrent:
If you've ever used torrents frequently, you're probably already familiar with the torrenting programme uTorrent. Everyone used to agree that uTorrent was among the greatest torrenting programmes available. But after years of coping with problems brought on by the app, the majority of users think it's unreliable.
First off, it is annoying since uTorrent constantly bombards its interface with offers and adverts for other programmes. The straw that broke the proverbial camel's head, though, was when it was found that they had been secretly bundling crypto mining software. In addition to using up a lot of system resources, it meant that customers were paying the business without their permission. Look for a provider with far more transparency if you need torrenting software.
7. Google Stadia:
Google announced in October that Stadia, its cloud gaming service, would be discontinued.
Customers who bought hardware or games through the Google shop or Stadia store will receive refunds from Google before the service expires on January 18.
8. Amazon Glow:
The Amazon Glow, a device created to allow young children to communicate with faraway family members via video chat, read books, and play games together, was announced to be discontinued by Amazon in November. Even though the user who contributed the script gave the product excellent feedback, it ultimately did not catch on.
We can anticipate the brand-new, cutting-edge products and services that will replace current tech items and services in the upcoming years as we say farewell to these ones.