Cricket superstar Shoaib Malik and tennis ace Sania Mirza have a new venture up their sleeves. Both the champions are ready to host their debut show – and it has to do a lot with talking. The two sportspersons are ready to impress their fans with their own talk show, The Mirza-Malik Show, for Urduflix.
The show is yet to start and it will feature guests from both Pakistan and India. Sounds like a lovely idea to bring both the countries together right? With the hosts of The MirzaMalik Show being a real-life couple, the guests are expected to be couples from both Lollywood and Bollywood. The show is set to be shot in Dubai where the couple resides.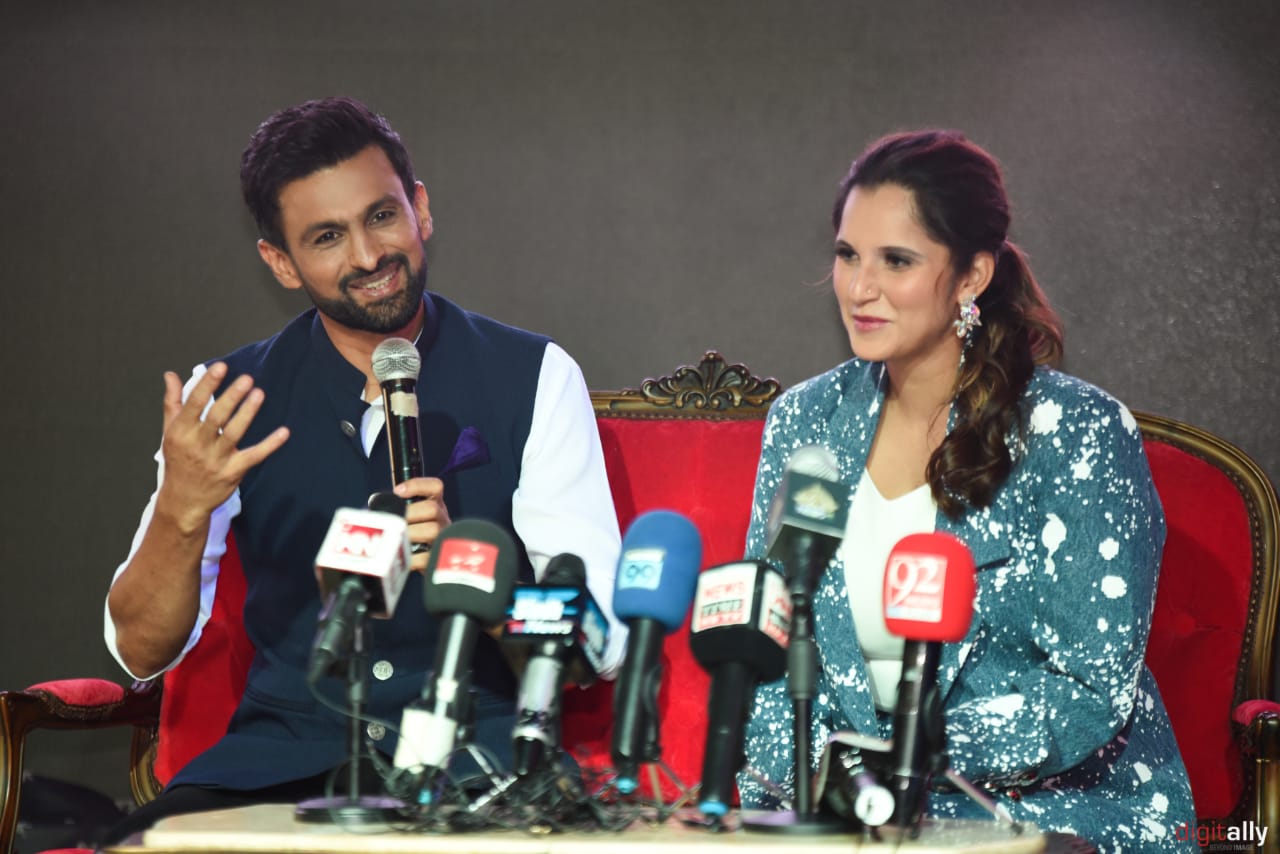 Shoaib Malik and Sania Mirza have recently been given the golden visa of Dubai and the couple was also seen at the J. perfume launch honoured in their name. The couple first took to their Instagram live that they will be surprising their fans and later in an interview revealed details about the Mirza-Malik Show. Sania Mirza said "a good family show should have a lot of laughter. Like Kapil Sharma's show. Ours won't be a comedy show but the humorous element is very important. "She also said that the Mirza-Malik show aims to be fun for both the guests and the viewers.
Commenting on the interviewee to interviewer transition, Shoaib Malik jokingly said "saari umar tarastay rahay kay iss taraf kab ayengay — ab aa gaye hain tou dusron ko tarsayengay." The couple hints at the Mirza-Malik show to be unlike the ones already being aired on TV. The inter-country duo has already impressed their fans with their skills in sports and is all set to take it to the next level.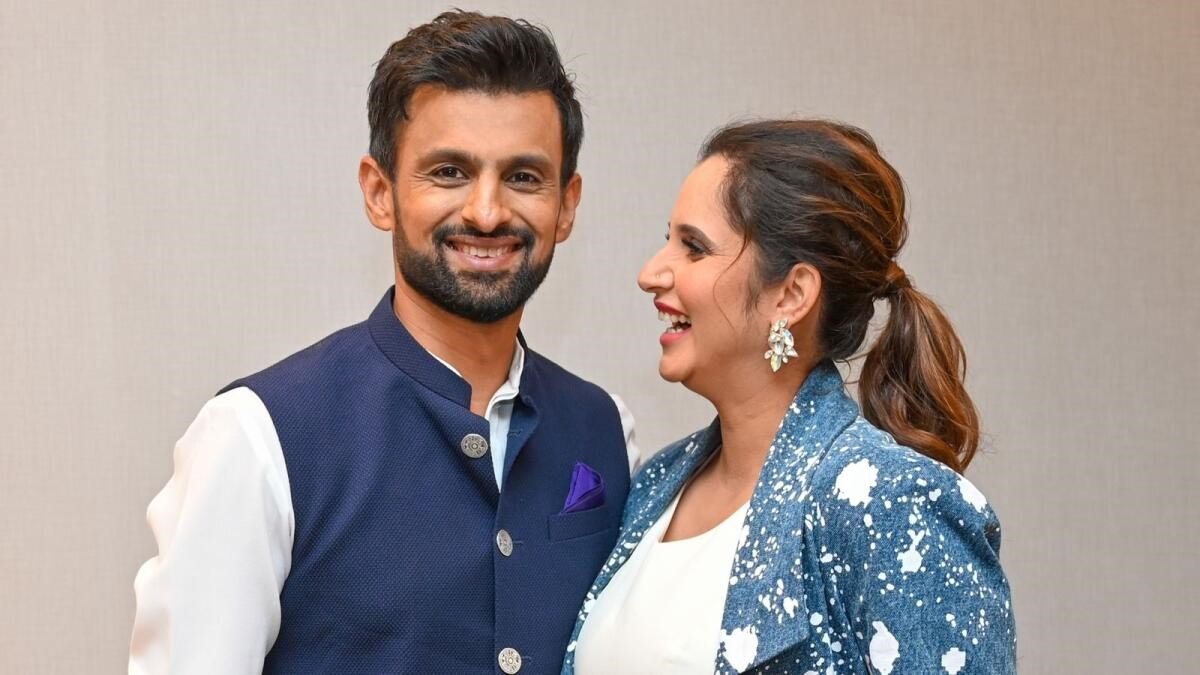 The audience is also very excitedly looking forward to the Mirza-Malik show. Ever since the couple had hinted at doing something different together, their fans have been speculating a lot of theories. But now as the news of their debut talk show has been made official, viewers from both sides of the border are in anticipation.
The most favorite indo-pak couple Sania Mirza & Shoaib Malik are going to launch a new show #TheMirzaMalikShow , Where guests from Pakistan & India will be invited & It's a great way to bring people together across the borders & have a fun together ❤️🔥 pic.twitter.com/3xWWM2W8La

— Mian Omer🇵🇰 (@Iam_Mian) December 6, 2021
if "Aman ki Asha 2.0" had a face ❤️#TheMirzaMalikShow pic.twitter.com/ae6eP04ORf

— MemesByZayn 🐰 (@MemesByZayn) December 6, 2021
Sania Mirza & Sohaib Malik are giving us major Couple Goals & said their relationship has now reached the stage of Friendship , its not like working with spouse but rather a Best Friend💕😍#TheMirzaMalikShow@mirzasania@realshoaibmalik@urduflix1@farhangauher pic.twitter.com/9Vqv46qPIs

— rapunzel 🤍 (@zainabqasim_) December 6, 2021
The Mirza-Malik show looks like it will lighten the mood between the two countries and promote a healthy image in the international media.
Also read: https://neemopani.com/its-that-season-in-pakistan-so-we-compiled-a-list-of-wedding-dance-songs-for-you/
https://neemopani.com/tabish-hashmi-feat-jango-mazay/