Pakistani talent appear to be having a lot of success internationally and gaining accolades. A Zee5 online series called Qatil Haseenaon Ke Naam that stars some of Pakistan's top female performers just won the Asian Academy Creative Awards' Best Single Drama/ Anthology prize.
The desi noir show was named the 'Best Anthology Episode/Best Single Drama or Telemovie' among all of the Indian nominees in the category, making it the national winner at one of Asia-Pacific's most prestigious awards for creative excellence.
The web series features 7 qatil haseenas presented by some of the most fierce women from our entertainment industry namely Sanam Saeed, Sarwat Gilani, Meher Bano, Faiza Gillani, Eman Suleman, Samiya Mumtaz and Beo Raana Zafar. The male cast of the show includes Sheheryar Munawar, Ahsan Khan, Usman Mukhtar and Saleem Mairaj.
Qatil Haseeno Ke Naam has been adding several wins in the bag. Since its release, the series is winning hearts and recognition at various forums; it recently won the 'Best Programme Title Sequence' at the Promax India Awards 2022 and 'Best Thriller Show on web' at the ET Brand equity Spott Awards 2022.
The cast proudly shared the news on their Instagram handles. Sanam Saeed expressed how "It's so exciting for us as South Asian female actors to perform in dynamic, risk taking, stereo role breaking exciting new content," while Sarwat Gilani sent "a big high five and lots of love to my wonderful team of Qatil Hassenas."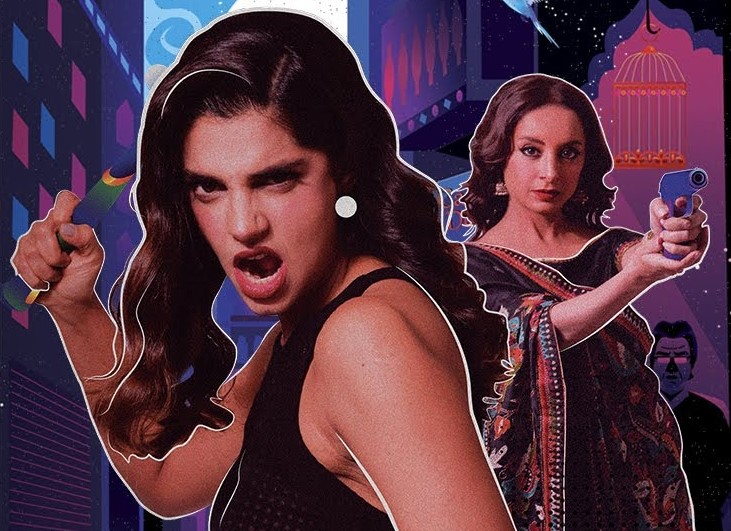 Qatil Haseeno Ke Naam is currently streaming on Zee5.