The much-awaited dream of the people of Karachi is over as the Green Line bus service is inaugurated by PM Imran Khan. The Green Line bus service is one of the five major transformational plans promised to the citizens of Karachi by the government. Planning Minister Asad Umer took to Twitter the announcement of the inauguration while ensuring other projects are underway as well.
The wait is over. Inauguration of greenline by PMIK today. First of the 5 big federal govt projects included in karachi transformation plan being delivered. Great progress on all others. WE PROMISED… WE ARE DELIVERING #GreenLineForKarachi

— Asad Umar (@Asad_Umar) December 10, 2021
While talking to the media, Mr. Asad Umar said "There was only the track but no operation plan, buses procurement policy and business execution in place; It was in May 2020 when the federal government finally decided to not only complete the project but also make it functional. So despite the delays caused by the Covid-19 pandemic restrictions, the project has been completed and Prime Minister Imran Khan is going to inaugurate it."
The Green Line project was initially announced by the PML-N government in 2016 but due to political reasons, the work on the project stumbled and it took five years for the project to finally complete. The people of Karachi were very disappointed with the existing bus services and demanded the government for improvement in the local transportation system.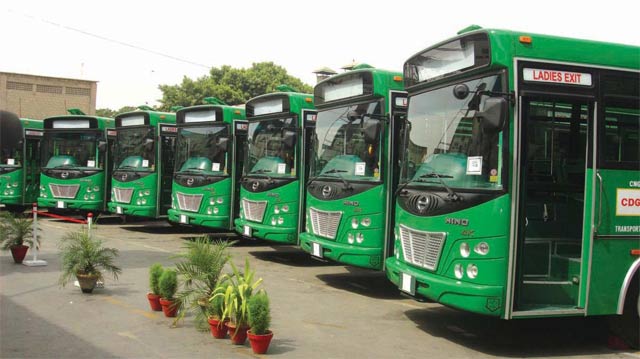 The operation of the Green Line bus service will be on trial from 11th to 24th of December, commercial operations will start from December 25 after which the service will be fully functional from 10th of January.  The transit is said to facilitate approximately 300,000 passengers daily.
Also read:  Footballer Michael Owen joins PM'S Kamyab Jawan Sports Drive