Calling all devoted web series viewers! If you enjoy reading stuff with compelling stories, romance, and drama, you're in for a treat. The number of Pakistani web series available for streaming has skyrocketed, and what's even more exciting is that you can find some fantastic gems just on YouTube! With these five Pakistani web series that you can watch on YouTube, let's discover a world of intriguing storytelling. So sit back, grab some popcorn, and let's get started.
1. Churails:
Women's Power Unchained! Do you desire to witness an untamed feminine revolution? Churails is the best television show for anyone looking for a particular equilibrium between excitement and freedom. The strong female protagonists in this online series, which was created by the talented creator Asim Abbasi, confront societal injustices and strive for justice. Due to its captivating plot and strong acting, Churails is sure to keep your interest from start to finish.
2. Enaaya:
A musical and emotional roller coaster! Do you appreciate upbeat romances and upbeat music? Enaaya is here to emotionally seduce you! This television programme chronicles the exploits of a teenage musician as she encounters friendship and love in the Pakistani music industry. You'll want more after listening to Enaaya, which boasts an amazing group of musicians and performers and is filled with lovely songs.
3. Ayesha:
Thanks to Ayesha's casting choices, the series has superb performances by Yasra Rizvi and Sarmad Khosat. This story demonstrates how women can become financially independent while still taking care of their families without jeopardising them. The programme also touched on gender stereotypes and how men and women are treated differently if women consider working outside the home.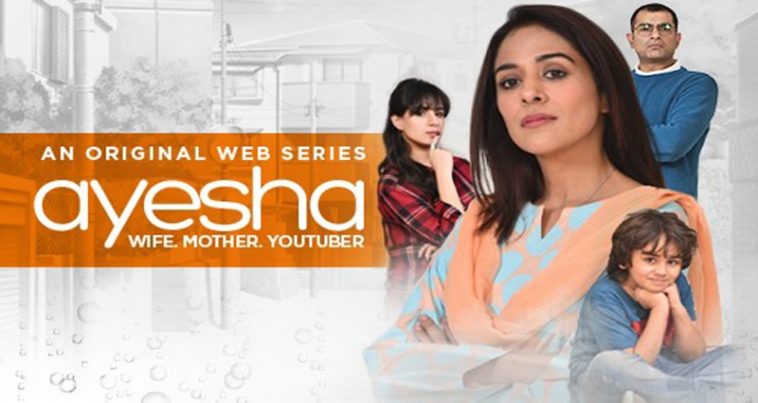 4. SuperHeroes:
The Teeli platform's online series Superheroes comes highly recommended. A superhero film profiles four women who manage their marriages, careers, and dreams. The lack of a suitable phrase for them in society presents difficulties for women who put in a lot of effort to improve their homes. Their efforts are always in vain when they must endure your entire day of labour.
5. Summer Love:
A television programme called Summer Love centres on two diametrically opposed coworkers who eventually fall in love. Nida is a control-freak perfectionist. Sami, on the other side, is a careless individual who is unconcerned. You'll have to read the book to find out what happens, but their destinies set them on a fiery romance. Compared to usual Pakistani broadcasts, the web series has a more modern, confident vibe.
YouTube provides a simple way to locate and enjoy the gems of Pakistani web series, which have established themselves in the online entertainment industry. Whether you're in the mood for a mystery, romance, comedy, or thought-provoking arguments, there's one to suit your preferences. So gather your friends, subscribe to these channels, and embark on an exciting journey that is full of joy, touching moments, and binge-watching. As you explore the rich storylines and talent Pakistani online dramas have to offer, you won't be let down.
Read More: Top 10 movies on Netflix 2023