After experiencing an unprecedented level of success, the venerable Pakistani film The Legend of Maula Jatt has joined the Rs 200 crore club.
The movie, which was directed by Bilal Lashari, has already earned the honor of becoming the first to join the 100-crore club. The movie has so far made $9.05 million in worldwide box office receipts, which translates to more than Rs 200 crore in Pakistani rupees.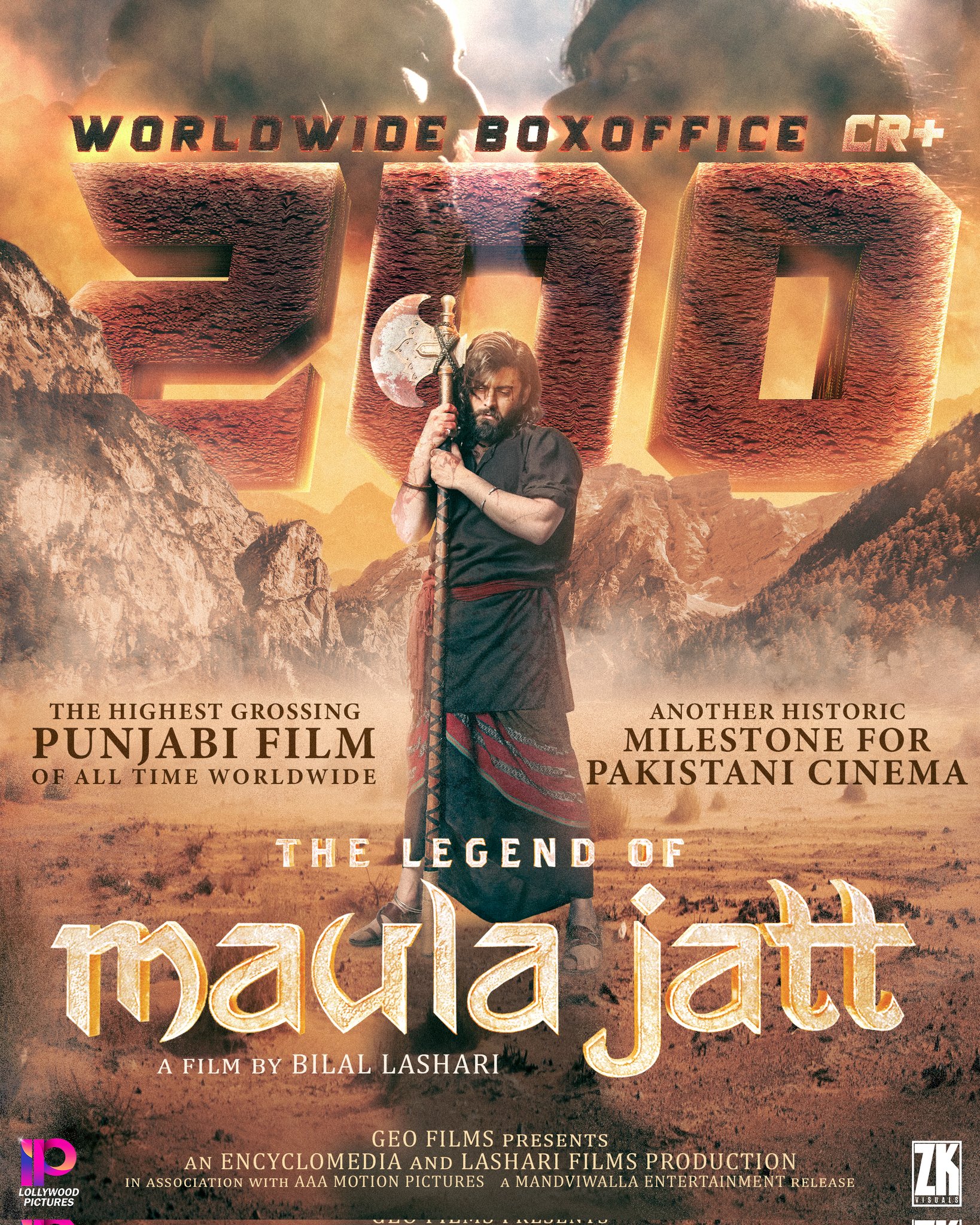 The Lashari-directed movie is still in theatres everywhere and is expected to do well. The Legend of Maula Jatt reportedly became the Indian subcontinent's highest-grossing movie in the UK box office in the previous four years.
Earlier, the film had made headlines by crossing 150 Cr in business.
The @blashari directorial, produced by @AmmaraHikmat had earlier stormed into the coveted Rs150 crore club. It stars @_fawadakhan_, @TheMahiraKhan, @iamhamzaabbasi and @HumaimaMalick among others.#TheLegendofMaulaJatt #MaulaJatt2022 #Punjabihttps://t.co/Ao6EK1jFBk

— The Friday Times (@TFT_) November 10, 2022
The legend of Maula Jutt is a remake of the 1979 classic Punjabi film Maula Jatt. The film revolves around the legendary rivalry between Noori Natt and Maula Jatt.
The film stars Fawad Khan, Mahira Khan, Humaima Malick, Hamza Ali Abbasi, Mirza Gohar Rasheed, Ali Azmat, Saima Baloch, Faris Shafi, Shafqat Cheema, Nayyer Ejaz, Resham, Babar Ali, and Raheela Agha.