Mint is a popular flavour for candy, ice cream, and all kinds of desserts. As it turns out, it could probably pass as a dip for more savoury dishes too. KFC South Korea has launched a mint chocolate-flavoured dipping sauce for their fried chicken.
The unique dipping sauce flavor is part of KFC Korea's seasonal collaboration with Baemin, a local food delivery app company. The color of the sauce is also the trademark shade being used by Baemin in its business.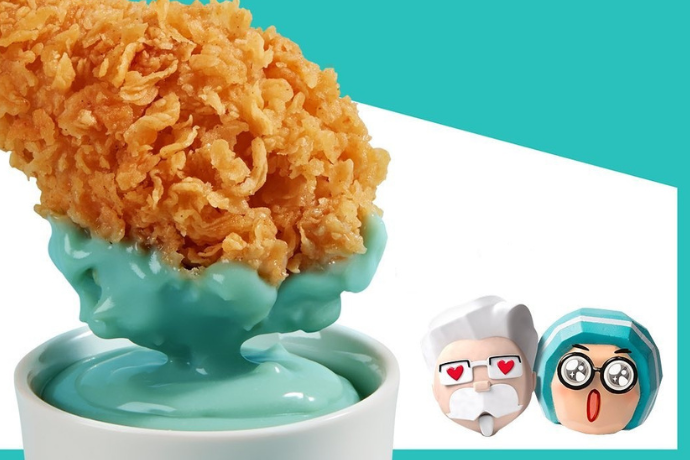 The fried chicken dipping sauce that is raising curiosity was described to offer a sweet and rich chocolate taste combined with a fresh mint flavor. The result is the choco-minty taste similar to the choco-mint candies.
For its new offering, an official of KFC Korea said, "We hope people can have a brand new KFC experience with the Baemin mint chocolate set menus which consist of KFC's popular chicken and burgers."
Customers will be able to taste KFC Korea's mint chocolate dipping sauce starting Aug. 8. While there may be a few locations that will not have this sauce, the fast-food chain is releasing it in all of its branches across the country.