After successful jalsa in Karachi and Peshawar, "kaptaan" Imran Khan has set Lahore's stage on fire. Earlier PTI Chairman Imran Khan broke the record by speaking in the largest Twitter event ahead of his party Jalsa in Lahore. Reportedly, 160K people from all over the world are in attendance at the Twitter event. On Thursday 21st April, PTI proved to be backed by the masses by breaking all records of the biggest Jalsas including their own.
Imran Khan spoke to the public at the biggest Jalsa held at Minar-e-Pakistan Lahore despite security threats he had received prior. The public was full of enthusiasm as Imran Khan approached the stage and was extremely expressive in showing their support for him. Undoubtedly, as was seen Khilarion ka josh-o-jazba was at its peak.
While PTI conducts such Jalsas, social media trends with #BehindYouSkipper, showing ultimate support towards their leader. And such support was definitely seen at the Lahore Jalsa where traffic was blocked and people even hung to trees in order to see their Kaptan. Men, women, children, and the elderly all were seen chanting PTI's slogans and showing support. It wouldn't be wrong to say that Imran Khan has been able to attract a mass of public and such massive Jalsa's can be seen as a threat to the current government.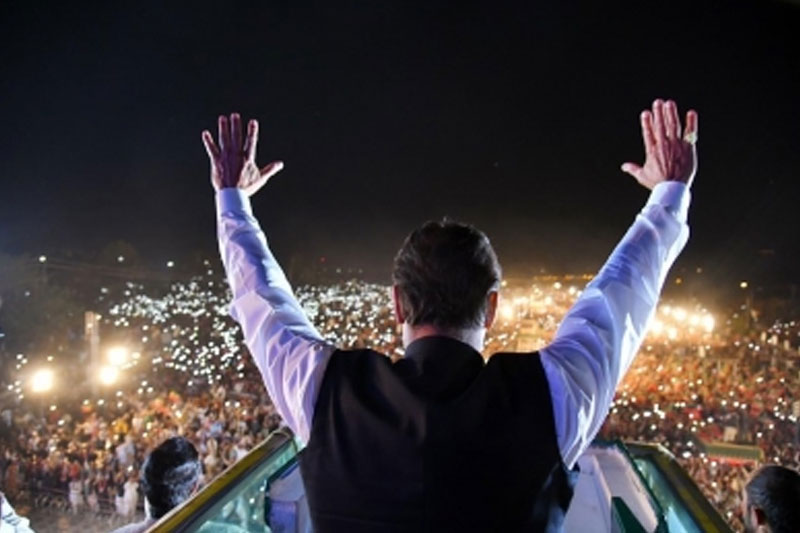 The wide number of people present at the Jalsa reminds us of the Dharna back in 2014, where Imran Khan was able to attract the crowd for several days. People of all ages being present at such political events are proof that the public of today is aware of their rights and know-how to stand up for themselves. They are interested in their country's political state and know the importance of power in electing their representatives.
PTI claims that the huge turnover at their Jalsa shows they deny the corrupt government and refuse to be represented by them. Pakistanis just want a government that represents the common man and makes a sincere effort for those living below the poverty line. If the huge turnover in Lahore's Jalsa points toward the public being in favor of Imran Khan then this might just be it.
https://neemopani.com/pti-jalsa-celebrities-unite-with-memers/