Every year comes with love and loss. This year saw the passing of some of history's greatest legends, including the 'Mother Teresa' of Pakistan, Bilquis Edhi, renowned televangelist Amir Liaquat, and the biggest figure in comedy, Ismail Tara.
Here, we honour the actors, singers, and other celebrities that passed away in 2022.
Bilquis Eidhi:
The widow of Abdul Sattar Edhi, a social crusader and philanthropist known as the "Mother Teresa" of Pakistan, Bilquis Bano Edhi, passed away on April 15 in Karachi.
She was receiving care for blood pressure issues at a private hospital. Over 60 years of Bilquis' life were spent serving people. She was a licenced nurse who served as the executive director of the Bilquis Edhi Foundation.
She put in countless hours to continue the work of her late husband, Abdul Sattar Edhi.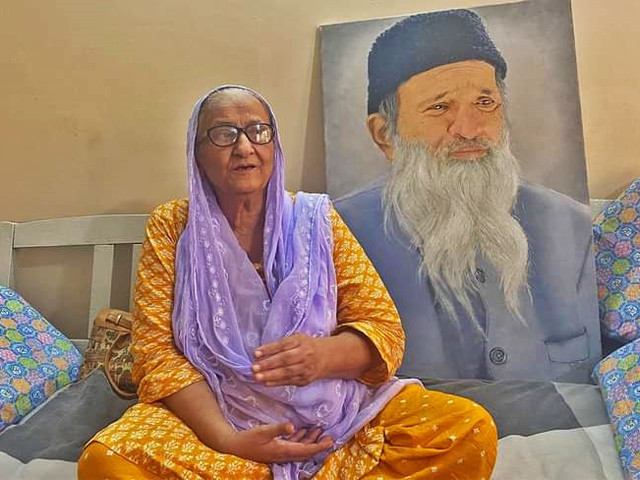 Tanveer Jamal:
On July 13, at the age of 60, legendary actor Tanveer Jamal, a well-known figure in Pakistan's entertainment industry, passed away. The actor was suffering from lung damage brought on by his cancer treatment, which made it extremely difficult for him to breathe.
Nayyara Noor:
Nayyara Noor, a legendary singer, died at age 71 in Karachi after a brief illness.
She is known as the nation's "queen of melody" despite her lack of musical training or experience. Noor was one of Pakistan's most well-known playback singers.
Nayyara Noor began singing songs on Radio Pakistan, and in 1977, she made an appearance on PTV. She has performed in several movie songs and is well-known throughout the Indian subcontinent.
Dr Aamir Liaqat Hussain:
Dr. Amir Liaquat Hussain, one of Pakistan's most well-known televangelists and a PTI MNA, passed unexpectedly in Karachi on June 9 of this year.
The 50-year-old was found inert in his bedroom by his driver. Aamir liaqat was then subsequently sent to a private hospital where he was declared dead. Dr. Aamir Liaquat was buried near his parents at the Abdullah Shah Gazi tomb in Karachi.
Tony Navaid Rashid:
Tony Navaid Rashid, known as the "Encyclopedia of Lollywood," passed away on November 23 in Lahore from a heart attack.
A well-known TV personality, actor, singer, film critic, and fashion photographer, Tony also performed on stage.
When he served as the anchor of a segment on Nadia Khan's programme "Malai Maar Kay" in 2006, he became well-known as a serious film critic.
Ismail Tara:
In 2022, the comedian and actor from Fifty-Fifty took his final bow.
The 73-year-old actor had kidney problems, and his family said that both of his kidneys had ceased working.
Ismail Tara passed away on 24th November in Karachi.
Beginning his acting career in 1964, Tara earned the nickname "the Pakistani Johnny Walker" for his roles in popular films as 1993's Haathi Mere Saathi, Aakhri Mujran, Munda Bigra Jaye, Chief Sahib, and Deewarein.