Aik Thi Laila is a murder-mystery directed by Hussain, who will also star opposite his wife Iqra Aziz. Three years after signing up to spend the rest of their lives together, love birds Iqra Aziz and Yasir Hussain have signed up to work on this new project.
As the name suggests, the show will follow a girl named Laila, who goes missing. Displaying the normal reaction of the institutions in our country, it is shown how the police accuse the culprit of eloping rather than considering her abduction.
The story goes on to unravel what really happened to Laila, and how she had to go through a long route of betrayals. The drama will highlight how it is easier for society to point fingers at women as opposed to providing them safety. For it is only after Laila is recovered, that she shames the suspects turning a blind eye to their own faults.
Taking to their official Instagram account, the couple shared the happy news and shared a picture as well. "First time directing this superstar", Iqra captioned the picture. Aziz was last seen  in the series Khuda Aur Muhabbat 3 portraying Mahi opposite Feroze Khan which aired last year.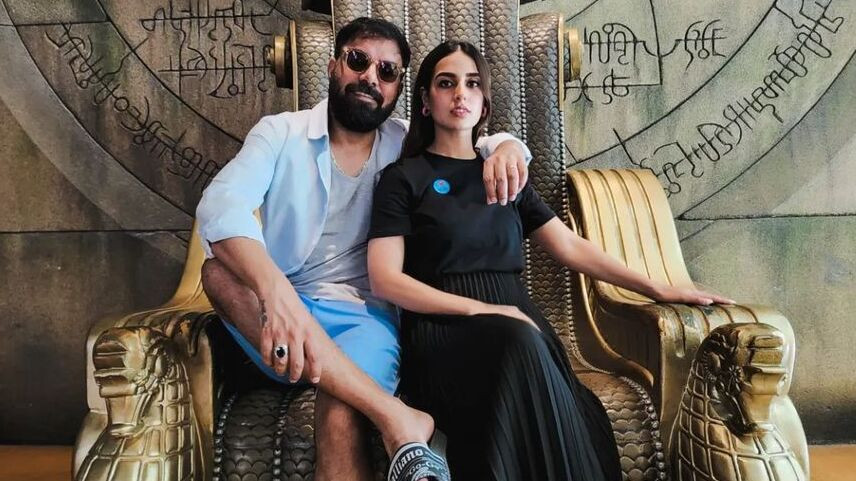 Aik Thi Laila' is being produced by Hina Amaan. Besides Iqra Aziz, the project features Faysal Quraishi, Gul-e-Rana, Hasan Ahmed, Nayyar Ejaz, Faiza Iftikhar, and Fareeha Jabeen.