Singer Aima Baig has shared her goals for the song, titled Washmally, which she will be releasing soon alongside Sahir Ali Bagga.
Going to Instagram Stories, Baig said that her upcoming project is a tribute to Balochistan, the largest region of Pakistan, and its culture and traditions: "I decided to write this song as a respect to the Baloch people and their lovely traditions and meethi (sweet) language. To honour the vibrant culture of our most populous province.
Baig acknowledged that while she often receives criticism for a lot of things, and "rightly so, I've always supported our own cultures, let it be Punjabi or Seraiki." She added, "I personally think that this is long overdue for us privileged individuals to promote our long neglected, forgotten regions and cultures."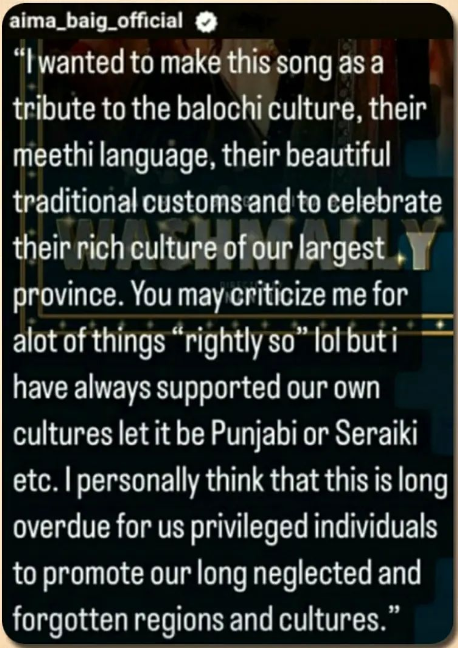 With an official poster, Baig & Bagga recently provided a sneak preview of their upcoming project. A press release described it as a "magnificent combination of our three great languages" and has lyrics in Urdu, Punjabi, and Balochi.
The press statement further quoted the Roye Roye crooner as saying, "Washmally encapsulates a sweet yet civil interaction between two lovers complemented by a special beat we call the Pakistani or 'Leva' beat. We have somewhat modified the beat for listeners."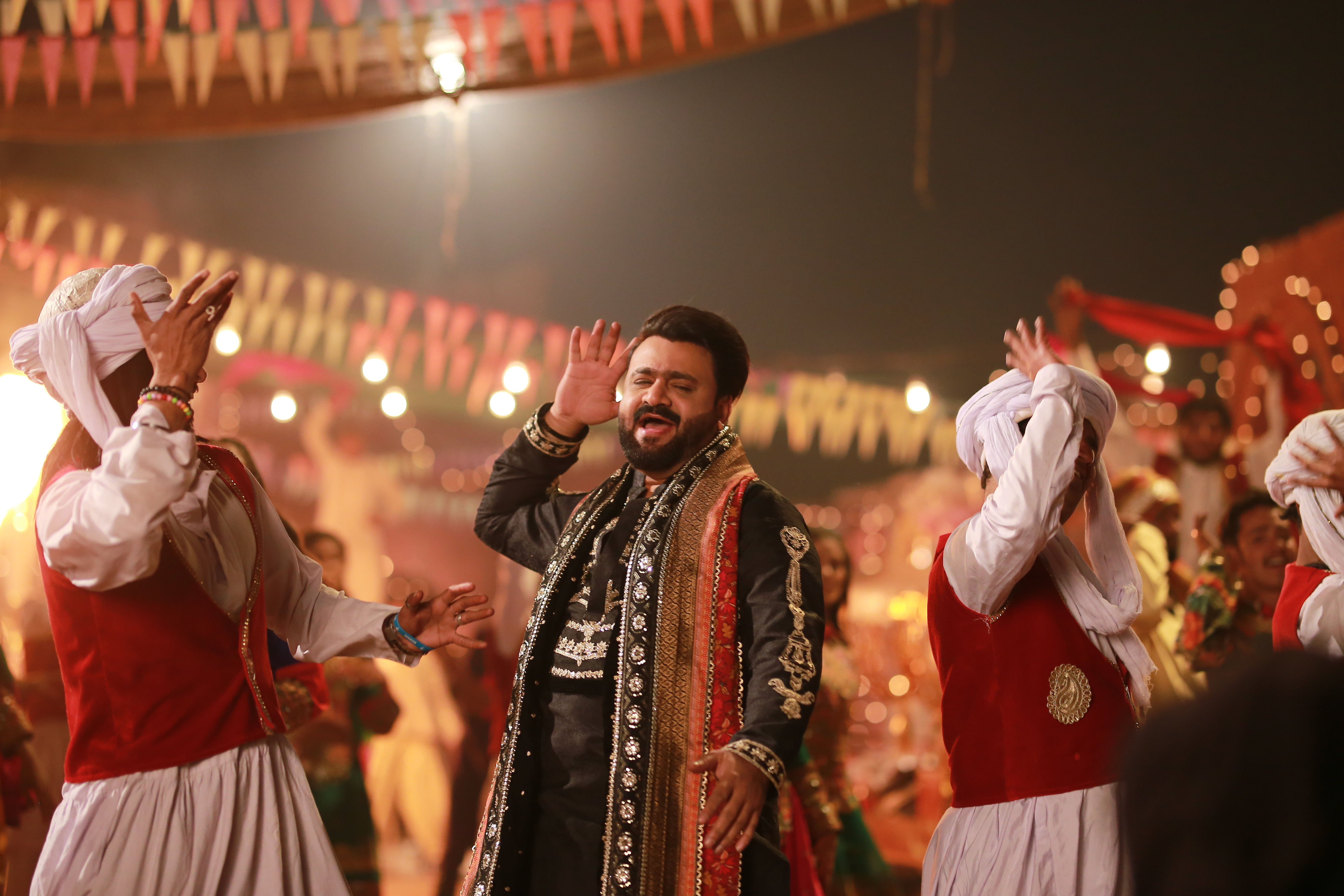 Bagga is one of the most sought-after artists in the nation and a Pride of Performance award recipient. He has written the music for several popular Pakistani films, including Dukhtar and Jawani Phir Nahi Ani. In contrast, Baig began her singing career about nine years ago. She has come a long way, from posting covers on SoundCloud to performing the national anthem, to singing for movies, to releasing a number of bangers in partnership with different musicians.