A Stranger Things-themed cafe in Japan's capital is taking guests inside the world of the hit Netflix series – including serving some of its characters' favourite foods.
Located at Tokyo's Pronto Shibuya coffee shop, the themed experience includes a set recreation of the Byers' living room, featuring the now-iconic wall of letters and Christmas lights, as well as a Scoops Ahoy counter, complete with Starcourt neon signage. Visitors can also pose with the front end of a Surfer Boy pizza van.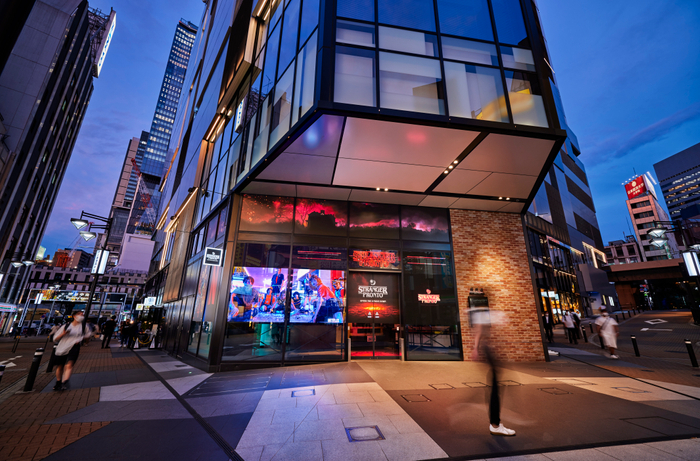 The menu at Stranger Pronto is modelled on classic American diner dishes that have appeared in the series. There are 13 limited-time dishes, including El's favourite waffles plus an ice cream sundae inspired by Dustin's love of chocolate.
There are a few unconventional dishes too, like the black 'Demogorgon Pasta', where roast beef slices are arranged to look like the monster's head (a lot less scary when it's on a plate and edible).
If you're on the go, you can opt for a takeaway beverage like the '80s-style banana milkshake or the Dark Side Mocha shake, which comes with a Demogorgon straw. It's not all just food and drinks. The special Stranger Things cafe also offers a series of photo ops, featuring backdrops like the road to Hawkins, the Byers house and a 'trick art' photo booth with a Demogorgon ready to attack.
Additionally, you can get one of the 'Stranger Things' badges to commemorate your meal and show off your love for the series.
The café is fully functional between 10am to 10 pm until the end of December.