Shoaib Akhtar, a former Test cricketer, became the most recent cricketer to strike a partnership with the Over The Top (OTT) platform "Urduflix" on Wednesday after making the announcement.
Shoaib Akhtar announced on Twitter and Instagram that he was prepared for his OTT debut and queried his followers as to whether they agreed.
Many of his supporters expressed their happiness and best wishes for Shoaib Akhtar as he began a new era in cricket.
Shoaib Akhtar initially agreed to star in the film "Rawalpindi Exress," but afterwards changed his mind.
Shoaib Akhtar appeared in 224 international games and claimed 444 wickets in his professional career.
In the 2003 World Cup match against England, he had the fastest delivery, coming in at 100.2 KMH.
Akhtar posted a picture on his Instagram account as he announced the news of his deal with Urduflix. He captioned the picture, "I am ready for my OTT debut. Are you??"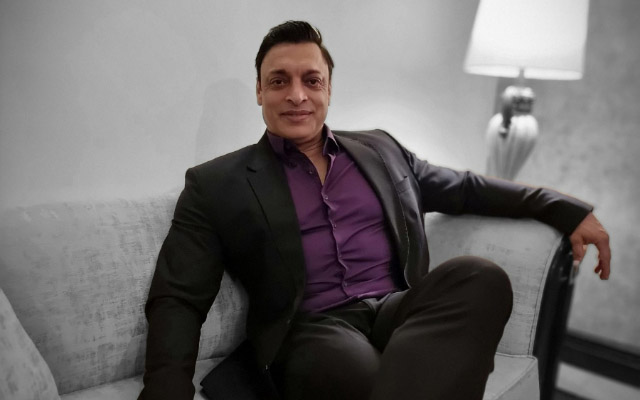 Previously, former skipper Shoaib Malik also signed a deal with Urduflix, where he hosts a show with his wife, Sania Mirza. 'The Mirza-Malik Show' has become quite popular with fans, however, Shoaib Akhtar's plan with Urduflix is unclear at the moment.