Coke Studio's themes every year have always enthralled the masses. Coke Studio Pakistan has become popular since it experimentation with various music genres. The magnificent set designs and powerful sound system is just the next level for the audience.
This time Coke Studio 14's track Pasoori's groovy tunes are making waves across the globe. Pasoori representing cultural and artistic impression has become top trending since it's released. Since the track was released, it has achieved milestones.
The song, beautifully sung by Ali Sethi and Shae Gill, has reached a new milestone after hitting 100 million views on YouTube. The Punjabi lyrical composition has glued audiences at home and abroad as well and still, is continuing to achieve new heights of success. The raw and new talent spotted was not only appreciated but was shared by millions across the globe.
Music producer Zulfiqar Jabbar Khan aka Xulfi took to his social media handle and thanked fans for showering the song with much praise and love.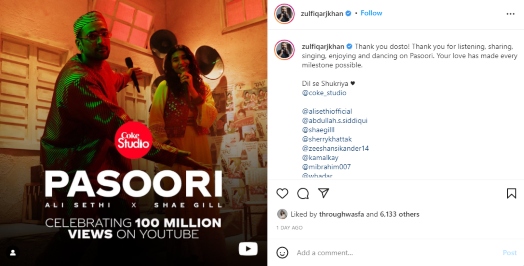 Singers Ali and Shae also turned to their Instagram Stories and celebrated the marvelous achievement of their hit song.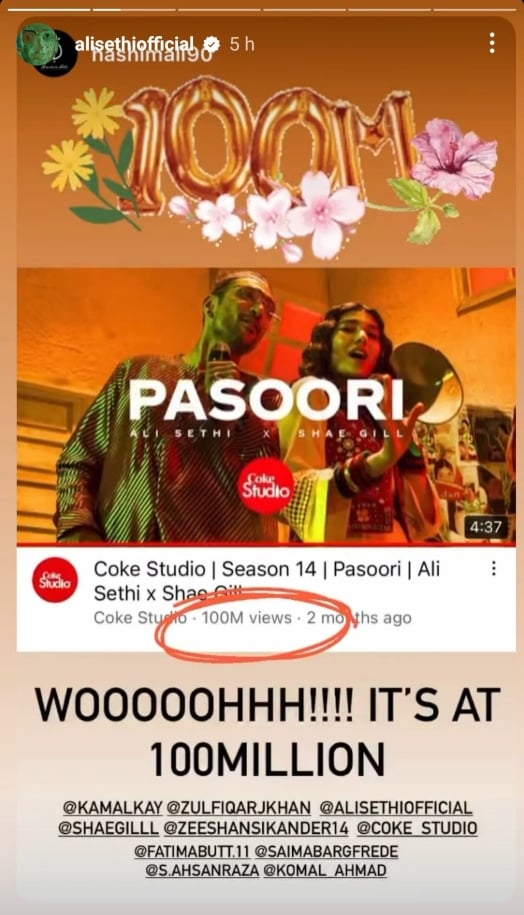 Pakistan's music has always made waves around the globe and the new generation is definitely making sure this trend doesn't stop. Coke Studio Pakistan has been able to contribute in making Pakistani singers acknowledged worldwide.
https://neemopani.com/indian-loves-coke-studio-season-14-yahooo/