HUM TV drama serial Parizaad is undoubtedly one of the best dramas being aired right now. It stars Ahmed Ali Akbar and he is giving us a phenomenal performance. This perfectly penned-down drama is gaining popularity every day with its beautiful deep written dialogues and flawless acting. It is interesting how far Parizaad has come and in the most unexpected manner. The script of this drama is not just different but also meaningful which makes it one of our favorite dramas. But the thing that stands out the most in this drama is Ahmad Ali Akbar's acting. The way that he delivers his movements, and facial expressions need to be appreciated in every episode.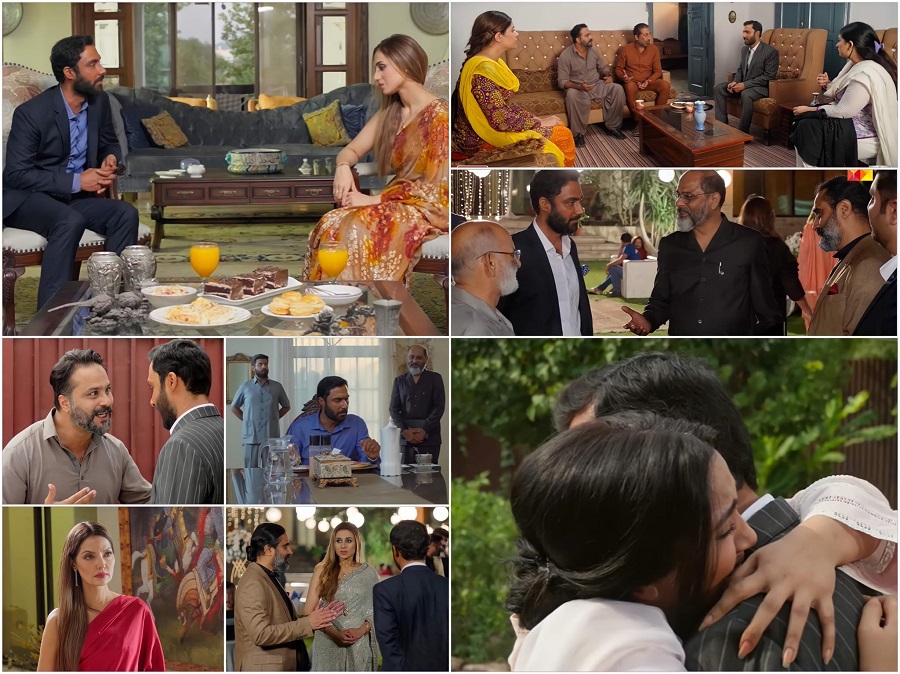 Episode 18 aired on Tuesday and left us stunned. The twists of the story, the dialogues and the execution of every scene had us glued to our screens. Parizaad has effortlessly blended in his character and has adapted to the new lifestyle, as the heir of Behroze Karim's business empire.
Teaser reveals Yumna Zaidi:
Parizaad is seen traveling in his car when he overhears his own poetry on the radio.
Jab dheeme dheeme hasti ho, Bilkul baarish jaisi lagti ho,
Thori bohat dil ki kahti ho, Bohat kuch dil me rakhti ho,
Karne do unhe saaz o singhar, Tum to saada bhi jachti ho,
Kyun jaoun me rangrez ke paas, Tum toh siyah me bhi jachti ho..
Yumna Zaidi introduces herself as RJ Aini who is a student of the same university in which Parizaad, an alumni, and is her favourite poet. She recites these lines at the beginning of her show and Parizaad gives a comforting smile while reminiscing about his past.
Parizaad's reunions with Lubna:
Parizaad is at a corporate party where he meets Lubna but this time as Mahapara, who is assigned by Seith Rehman to entice Parizaad. Both are surprised and glad to see each other. Parizaad might have become rich but his sensibilities are still the same. He doesn't mince his words, neither is he is shy of his background and he knows when to put his foot down.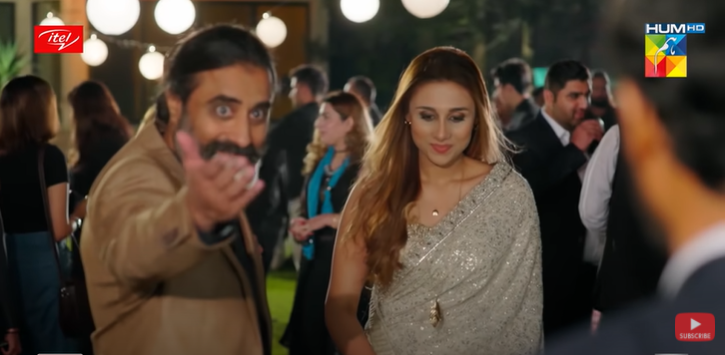 He also visits Lubna at her house the next day where he meets her mother. She is the same lady whose words and advice changed Parizaad's life forever. Her flashback scene was used intelligently to make the viewers wonder what Parizaad's next move is going to be. Nonetheless, she is grateful to Parizaad for being humble and asks him to be kind to Lubna.
Parizaad visits Rawalpindi:
People's attitudes surely have changed a lot now that Parizaad is rich! The way his brothers welcomed him and were trying so hard to win him over was only because of his financial status. Parizaad is conscious of the way that his brothers have treated him but chooses to be the bigger person. He, however, knows that the only person who is genuine towards him is his sister. The reunion between the brother and sister, although the last scene of the episode, was so perfectly acted out that it made everyone emotional.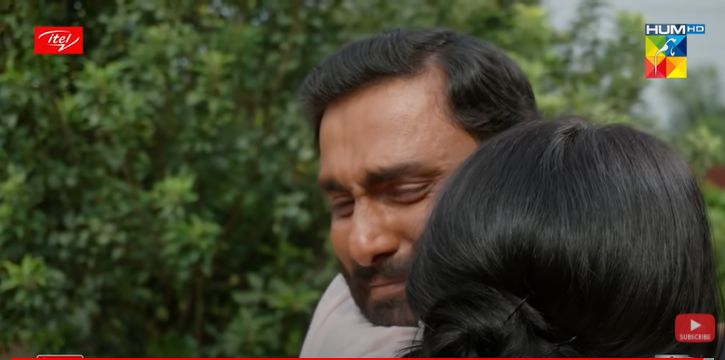 We got to see the same old Pari with a smile that was beautifully awkward. Saeeda is such a likable character and her relationship with her brother has always been the most endearing element of this serial.
Apart from a script that is full of surprises, the performances in this drama have been exceptional throughout. Here are some of our favourite dialogs from this episode:
Parizaad to Kamali: Seth Rahman jaise saudagaron (سوداگروں) ki dalali karna chor do.
Parizaad to seth Rahman: Ainda kabhi mujhse sauda krna ho tou darmian main aurat ko mat lana, humaray yahan ye koi acha pasha (پیشہ) nahi samjha jata.
Parizaad to his brothers: Ap log meri fikr na karein, mujhay karwi(کڑوی)  baton ki adat ho gayi hai…
We can't wait for the next episode to air. Are you as excited as us? Let us know!