For people suffering from anxiety and/or despair, Ali Zafar has emerged as a lifesaver in a culture where discussing mental diseases is stigmatised and dismissed.
The well-known Pakistani artist explained his coping strategy for dealing with anxiety and other psychologically taxing issues in his most recent video. The Channo singer claimed that there are lovely routines that aid in calming one's mind and thoughts in the video. Ali Zafar advised those who were having trouble singing to try the eastern classical music known as riyaz.
The Mere Brother Ki Dulhan famed actor also suggested to hear "tanpura" music on YouTube, stating that "tanpura" is a beautiful instrument that resonates with a frequency which makes every cell in the human body vibrate.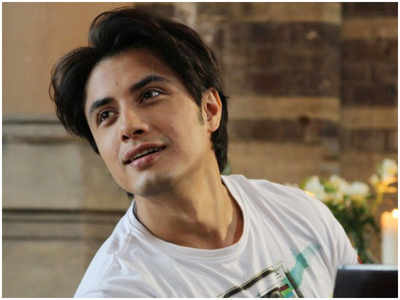 Ali Zafar noted that frequency tuning takes time and that the body vibrates as it approaches a particular frequency. He also hit the notes of the classical music precisely to further illustrate.
Captioning the post, Ali wrote, "Though I am no expert but thought of sharing one of the methods I use based in eastern classical music to help me overcome such emotional states. I hope it helps in some way. Peace & Love."