The Legend of Maula Jatt team members have announced that after 25 weeks in theatres, the breakthrough film will now be available for viewing for merely PKR300 from March 20 to April 20.
The ambitious Bilal Lashari-Ammara Hikmat initiative, which has gathered a worldwide total of PKR2.3 billion (Deadline) as of December 13, 2022, is prepared to take over cinemas once more at a much reduced price.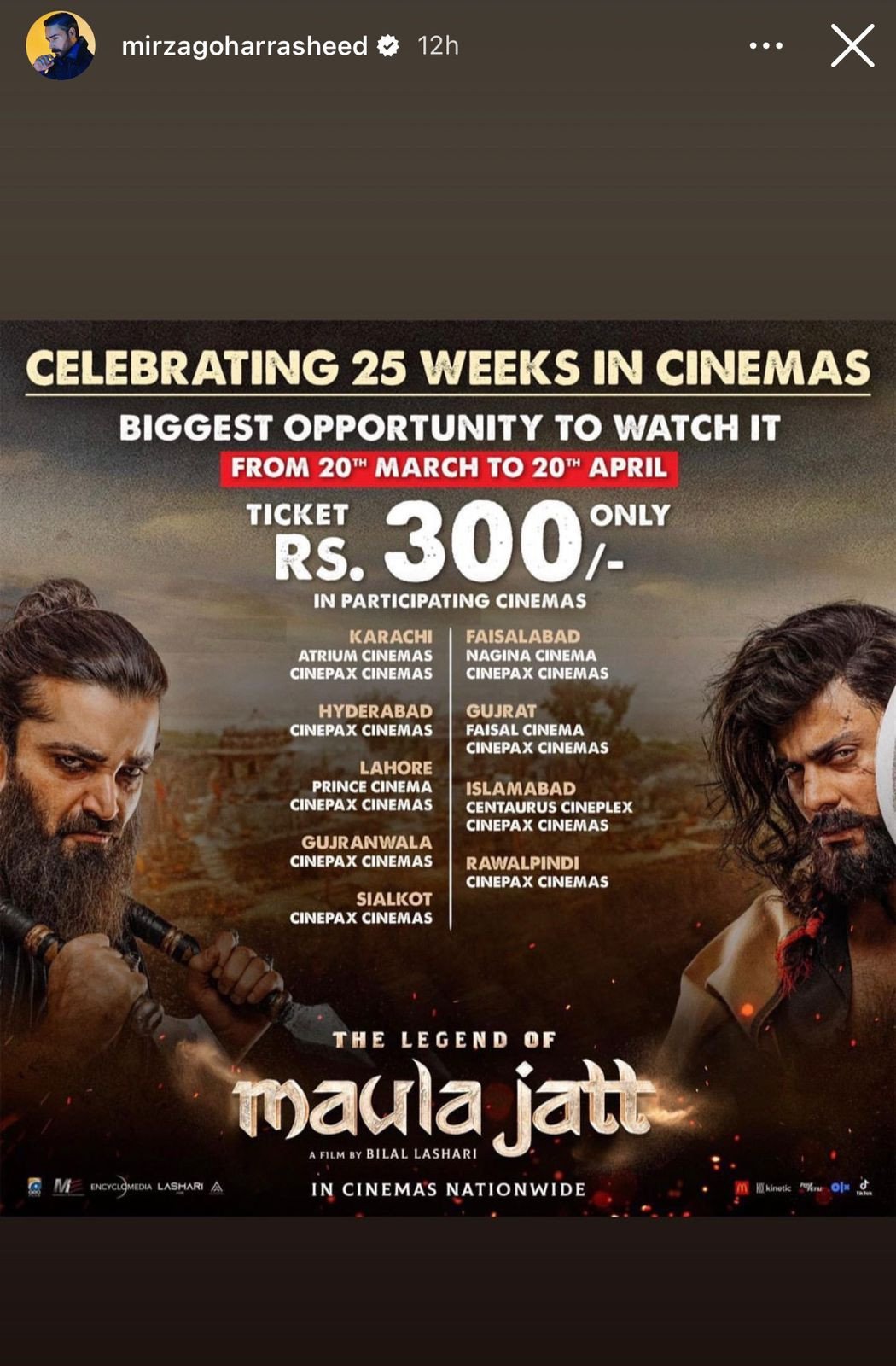 The shows are planned to take place in a variety of cities, including Karachi (Atrium Cinemas, Cinepax Cinemas), Hyderabad (Cinepax Cinemas), Lahore (Prince Cinema, Cinepax Cinemas), Islamabad (Centaurus Cineplex, Cinepax Cinemas), and Rawalpindi, as well as Gujranwala, Sialkot, Faisalabad, Gujrat, and Rawalpindi.
The Fawad Khan-Mahira Khan starrer has been riding its wave of historically significant popularity for a while now, earning a historically significant amount of money globally while also holding auctions. One of the 80 gandasa props used in the film was recently auctioned off for the astounding sum of $50,000 during a gathering in Toronto, Canada.
In an earlier interview, when asked about how much money he hopes the film will make, Fawad stated, "If you ask me, I hope it makes 2,000 crores, 3,000 crores." Perhaps, with these new ticket prices opening up the film to a wider appeal and making rewatches easier, the team can now inch closer to that goal.