The year 2022 is coming to an end, but for Kaifi Khalil, this is just the start. Khalil's life is just beginning to be wonderful, with major singers like Aima Baig singing his songs that defined his career. Kaifi, a Karachite, made his big break when he sang Kahani Suno at Pakistan's biggest fashion show.
With Khalil's appearance at Hum Bridal Couture Week 2022, the audience had everything they could have asked for. The Kana Yaari vocalist exhibited class and elegance while dressed in a traditional suit.
Mesmerized by his angelic vocals and the melodious tune of the blockbuster song, the audience had their jaws dropped.
He is known for his hit songs like Kahani Suno 2.0, Kana Yaari, Kahani Suno, Bya K Bacheke Abdaale, Purr Ka'n de Glass A, Mast, Zolfe Nooda'n, and Dilbar Dila Bide.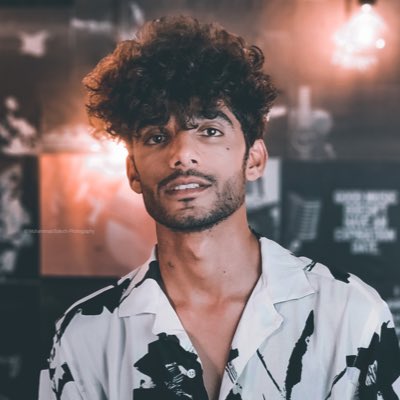 Kaifi is a rising star in Pakistan's music industry. He has managed to win several hearts in a short period of time. Ahsan Khan, a famous actor and tv host, was recently spotted listening to and enjoying his music.
Ahsan Khan posted a video of himself and Kaifi singing a few verses of his well-known song Kahani Suno 2.0 on Instagram. He is seen to be relating to the words and genuinely appreciating Kaifi's singing. Ahsan applauds Kaifi once he finishes singing because he is in awe of how lovely she sounds.
The song Kahani Suno 2.0 by Kaifi is currently quite popular online. Ever since the song was published, many people have found inspiration in him. In season 14 of Coke Studio, he also sang Kana Yari.