Weddings in Pakistan are incredibly lavish. The wedding day here is truly the Big Day, which is a bit of an understatement. The preparations are therefore equally generous for that. Don't we all wish with all of our hearts and souls that this wonderful day turns out to be the best day of our lives?
Unfortunately, all of your planning—from setting the date to finding exquisitely decorated dresses, selecting the ideal location, and selecting the greatest wedding planner—could be for nothing if you can't find the proper photographer to preserve the memories of your most important day. Yes! We are discussing your search for the most incredible and ideal photographer to document your wedding.
We have saved you from the hassle. Here's a list of the top female photographers you can book for your event without any hesitation.
Fatima Tariq Photography:
The best word to describe this girl's work is magnificent. Every single time one views a piece of her art, one is essentially left in wonder. The videos and pictures essentially speak for the photographer's extraordinary talent. Every wedding that Fatima Tariq covers is stunning in and of itself. The images appear to have captured even the smallest details. Every photograph clearly demonstrates the aspects of surprise and candor, which is the distinctive craftsmanship provided by Fatima Tariq Photography. Almost all of the intimate details of a wedding are recorded through her lens, and the tones of the images are attractive to the eye.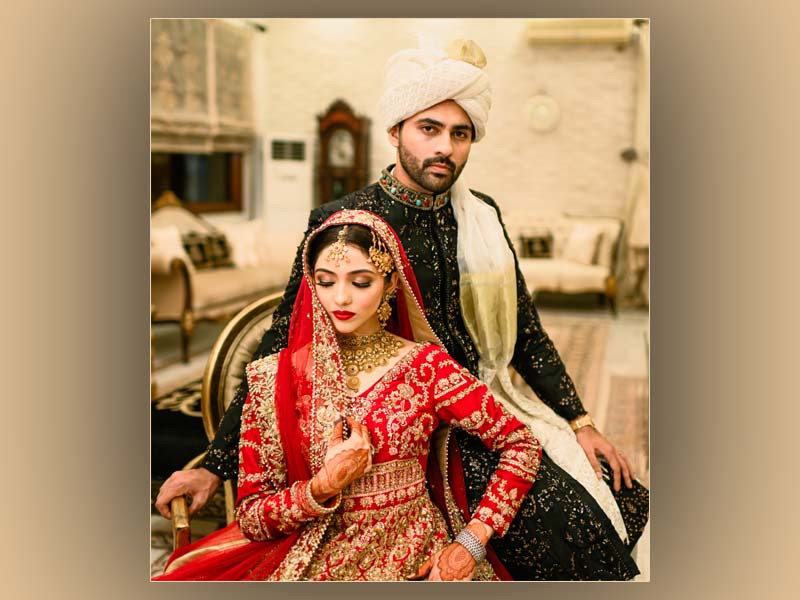 Rammal And Nabia's Photography:
For couples looking for a modern approach to their wedding photos, Rammal and Nabia Mehmud, a dynamic duo of two sisters from Islamabad, are the ideal choice. The sisters characterise themselves as "Visual Storytellers," and they have every right to do so. By making their subjects feel extremely at ease in their positions, they concentrate on being imaginative and bringing out the best qualities in their clients who are actually in front of the camera. Their films also indulge in everything that is going on at a wedding and their images show how enjoyable Pakistani wedding celebrations are.
Umbreen Ibrahim:
The Pakistani wedding culture was initially rocked when the photographer first displayed her work on her Facebook page, and it was all due to the calibre of her work. Her images are elegant and conventional, capturing the fundamental customs and celebrations of a Pakistani wedding while evoking an earlier era through classic stances. Such images never grow stale and are a constant visual feast that evoke the best, most peaceful recollections.
Pictroizzah:
Capturing organic candid moments as well as posed pictures for wedding albums that will be cherished by generations. While the bride and groom walk down the aisle and the family rejoices and celebrates, the photographer finds the window to capture festivity.
Izzah Shaheen Malik does exactly that with her photographs. This person is really fantastic at what she does and takes such lovely, artistic pictures. Have her do it for you if you want to feel like a storybook character when you look at your wedding photos. You might not need to second guess your decision to support her because the photos are so entrancing and exquisite. The "poser" inside the individual suddenly finds all the confidence to get some amazing images taken, as any professional photographer should, thanks to Sophia's ability to make one feel so at ease in front of the camera. The photographer has a warm disposition and a great deal of talent.
Maha's Photography:
Elegance, ethnicity, and elegance are all present in Maha's art. Each picture is perfect. Her images distinguish out because of their genuine colours, spontaneous poses, and tense faces. The photos are typically taken in the most natural situations, when the subject has no pretence at all and is just enjoying being themselves and everything else going on around them. She is now the go-to photographer for all Pakistani superstars, like Ayesha Omar and Aiman Khan, because the pictures are straightforward but incredibly beautiful because to the unique detailing.