Sports and particularly football is not only dominated by men. This has been proven by the national women's football team of Pakistan. The national team for women was formed in 2010 and since then, the women have proved this decision to be the right one.
After bagging several international trophies in their name, the team is back at the FIFA rankings after 6 years. Following the national women's team's historic 7-0 victory over the Maldives in the recently-held SAFF Women's Championship 2022, the governing body has added the national side to the rankings table.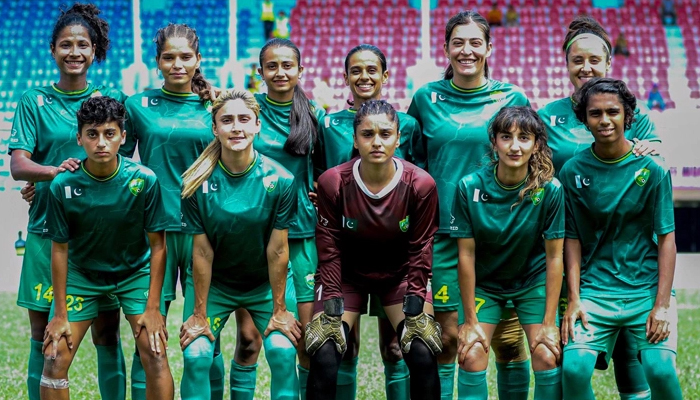 The women in green have acquired the 160th rank with a total of 928.4 points. The recent SAFF Women's Championship 2022 marked the first tournament in which Pakistan took part after FIFA lifted the ban on the Pakistan Football Federation (PFF) on June 29.
Teams are rated in the FIFA Women's World Ranking (WWR) based on a value that represents their real strength. One advantage of this is that a lot can be discovered about a team's ranking value (or rating points). Pakistan women's best position in the history of the ranking was 106 in March 2013. The Pakistan Football Federation is planning more international matches for the national women's football team in the next four months.
Each one of team member is an example of empowerment for the next generation of girls who want to join sports and become the next footballers to make Pakistan proud.