Body shaming exists event in 2023 and the newest victim  is the singer Asim Azhar. When the 26-year-old musician boasted about playing to packed houses on his US tour, society judged him. Fans criticised him for looking "fat" in the photos and advised him to lose weight instead of appreciating him and expressing their joy for him.
On Wednesday, the Ghalat Fehmi crooner took to Instagram to share an update from his ongoing US tour with fans. "What a weekend, Houston and Dallas, I love you guys so much. Back-to-back sold-out shows. I had a lot of fun! Seattle, see you next! And then, it's time for home!" he wrote.
Asim Azhar wore big black beautiful jacket, white t-shirt, and blue baggy jeans in the photos. Fans were only able to concentrate on the changes in the Habibi singer's body weight despite the fact that it was a very stylish appearance and the images showed an electrifying performance. Fans went beyond with the body shaming, tagging his fiancée, actor Merub Ali, and making comparisons to Adnan Sami Khan and Ducky Bhai.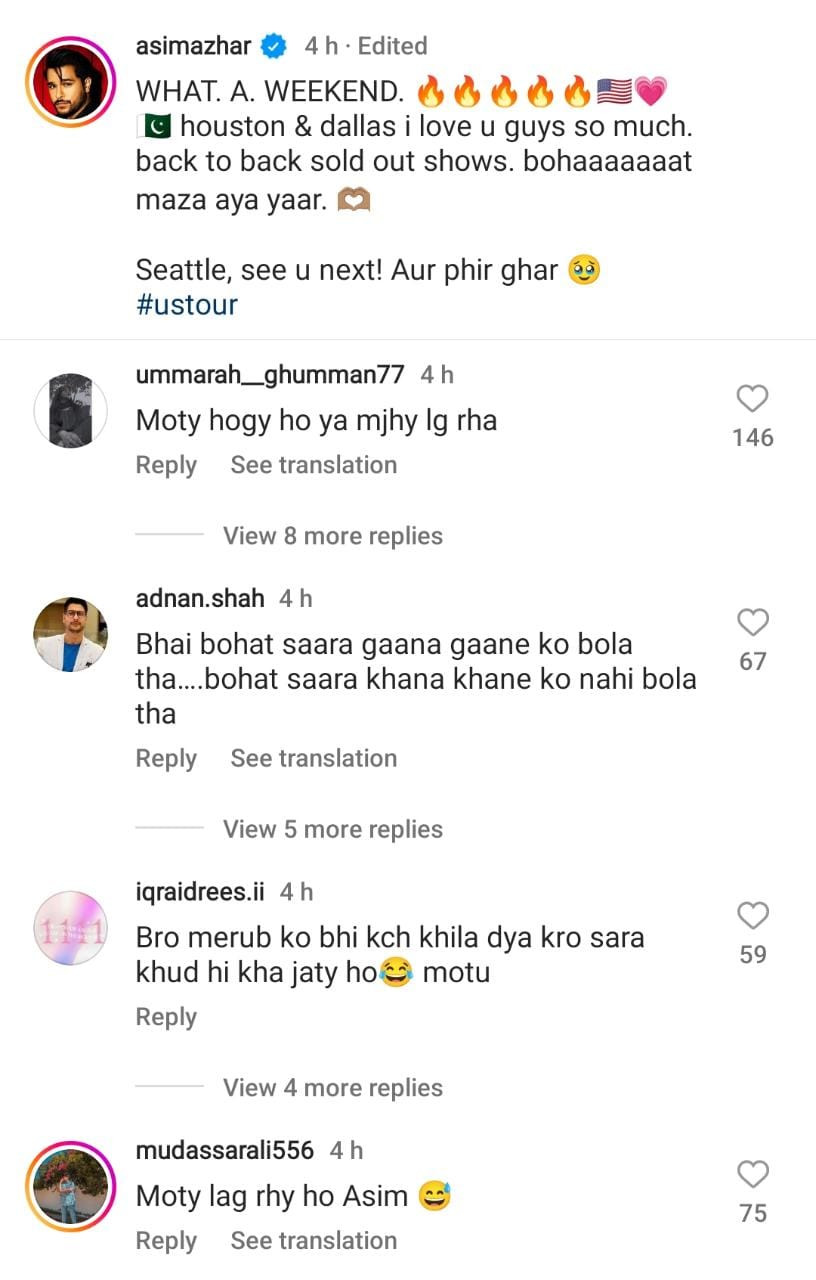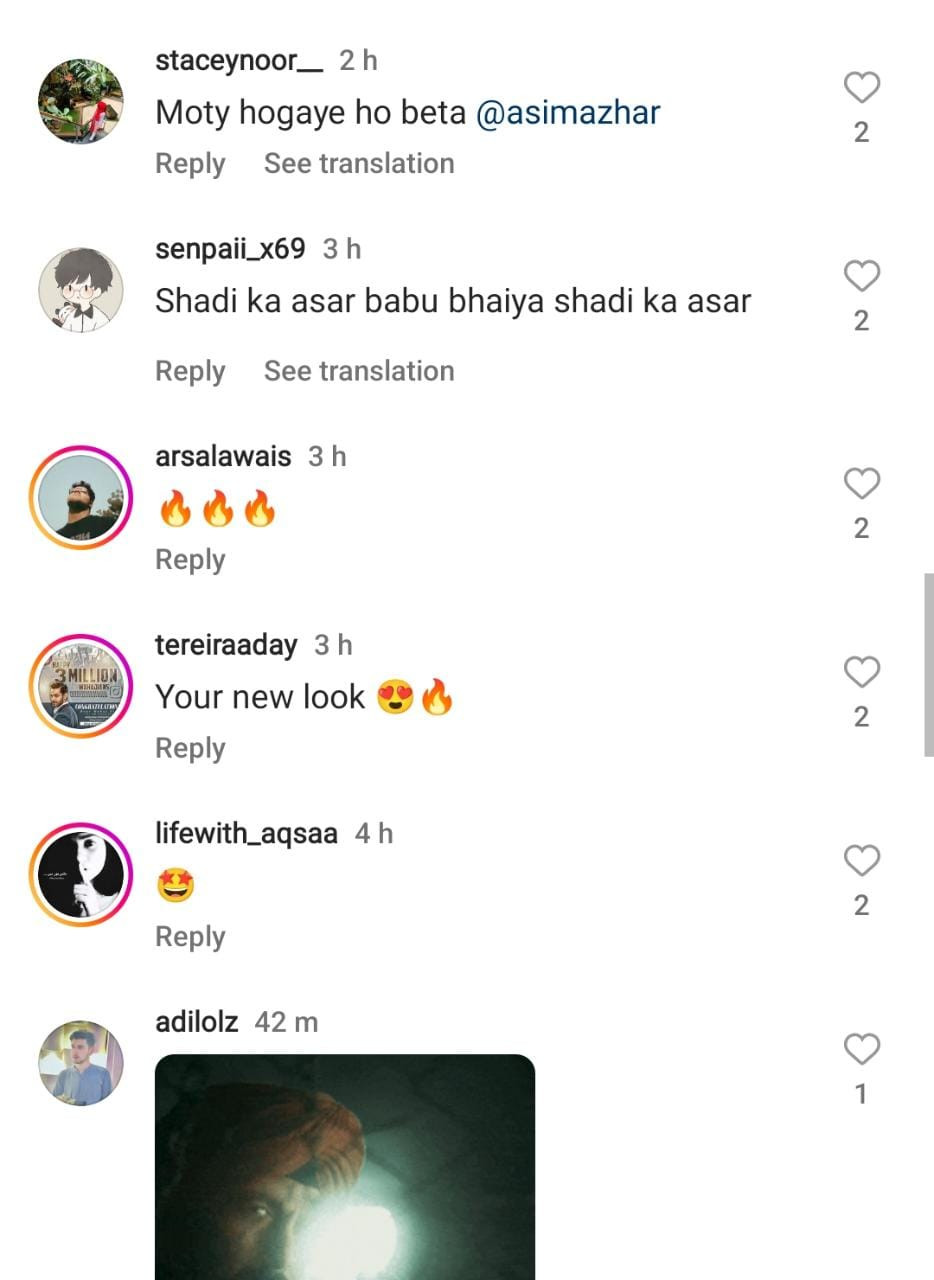 Looking at the abundance of comments shaming him, Azhar took to his Instagram Stories in clothes that are fitted to his size to show that he hasn't actually gained any weight. "Is this okay?" he wrote, in a white printed t-shirt and cargo pants.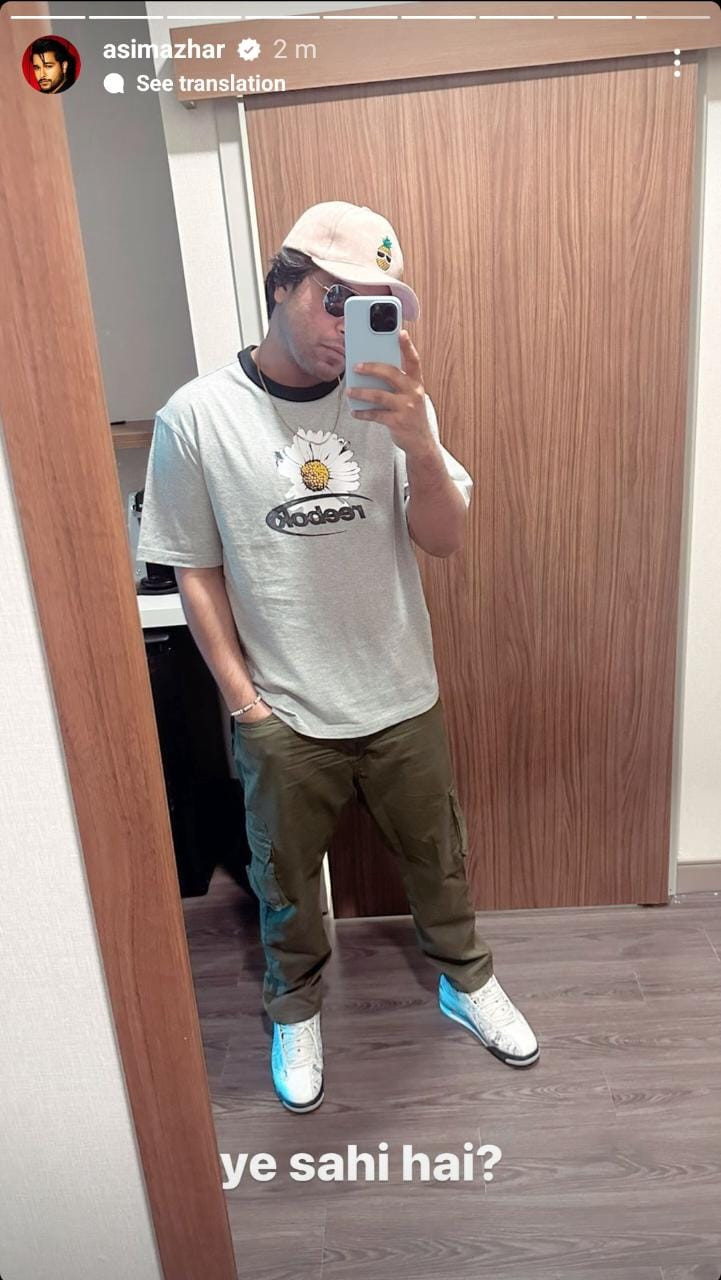 "Should I stop wearing baggy clothes then?" he further asked in a blank Story, adding, "Should I dress down like this now?" he concluded, wearing a black button-down and ripped jeans.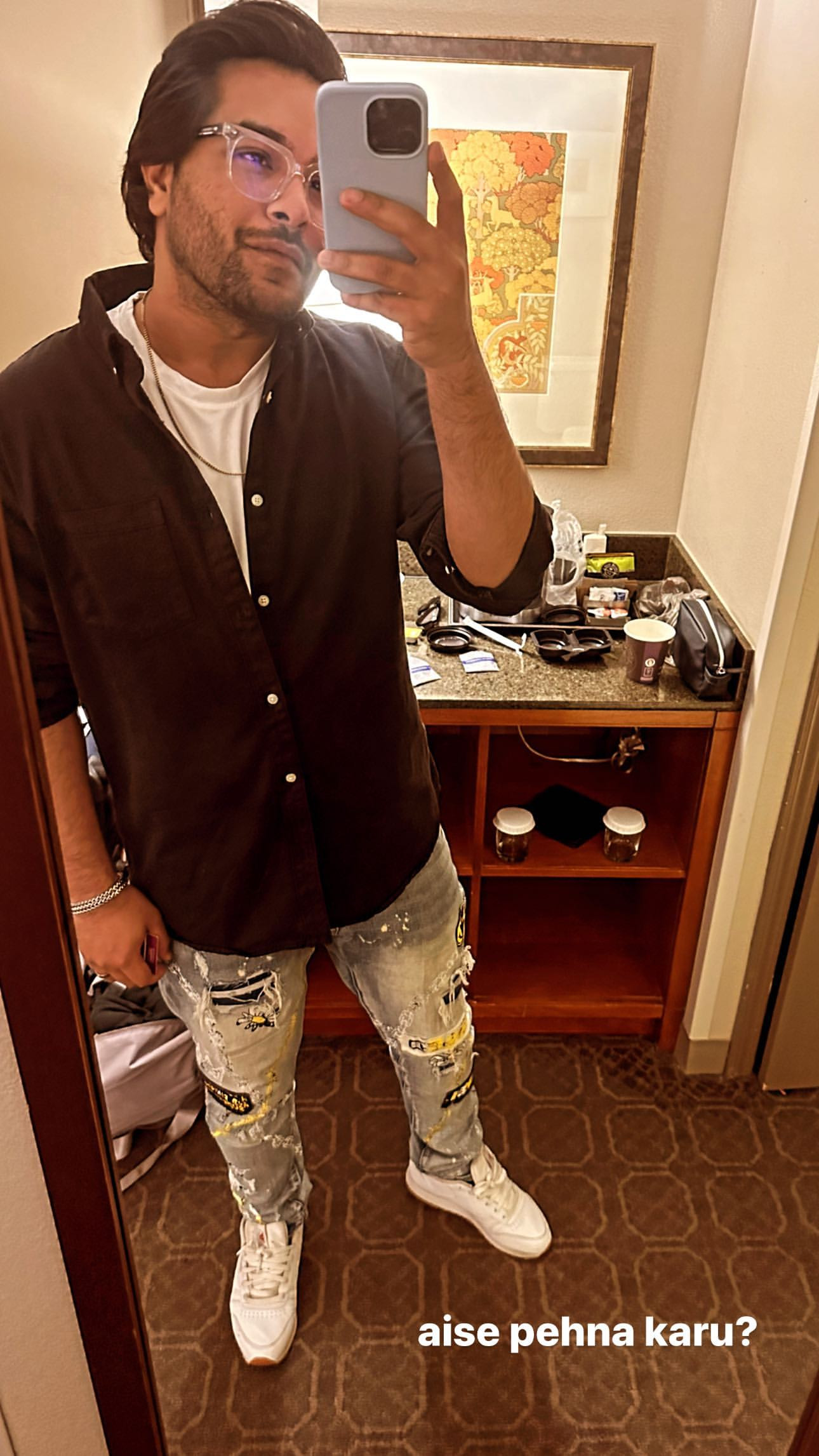 Azhar's post's comment section is troublesome and demonstrates that followers do not view superstars as changeable human beings.