In a male dominated field such as aviation, Zara Rutherford made her mark. The 19 year old, Zara Rutherford, becomes the youngest girl to fly solo around the world in 155 days. Zara touched down her airplane in Belgium exactly after 155 days of take-off. And we question ourselves, what were we doing when we were 19 year old? Dunia kahan se kahan pohnch gayi aur hum….?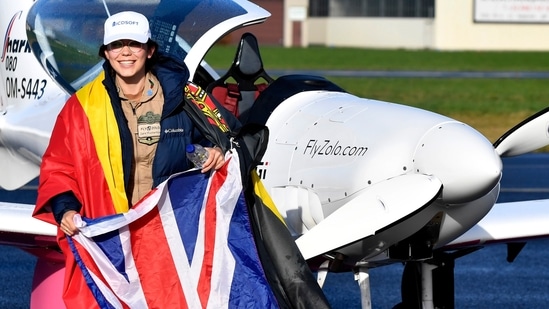 Zara Rutherford set off in her journey after getting a go ahead from both her parents who are also pilots. She has set an example for girls around the world to not sit back and achieve milestones in all fields of life regardless of gender dominance. Zara has also broken an existing Guinness World Record set by 30-year old aviator Shaesta Waiz.
A 19-year-old has become the youngest woman to fly solo around the world after touching down in Belgium in the last hour. Zara Rutherford set off last August, flying over more than 50 countries to set a Guinness World Record | https://t.co/VfrHsujwVA pic.twitter.com/3Fwh1z3WCK

— RTÉ News (@rtenews) January 20, 2022
Such achievements compel us to ask, Kaun hain ye log?
It is said that Zara's global flight was supposed to take three months but bad weather conditions and visa issues kept her on ground for days, extending her adventure by two months. She had sponsors and well-wishers take care of the finances for the trip while the dangers and difficulty were handled by her.
"I thought, actually, this is the perfect opportunity to do something crazy and fly around the world," Zara Rutherford said.
While she's flown to an array of destinations, such as Singapore, Egypt and Greece, along with Russia and South Korea, Rutherford has been unable to explore any of them on land due to Covid-19 restrictions. "Winters in Europe poses a lot of challenges," Zara said as she was held back for days on the last few legs of the trip. Then again, she had had to deal with -31 degrees Fahrenheit in Siberia and 90 degrees Fahrenheit in Indonesia. Fog, smoke from wildfires and even typhoons also held her back. In her trek of more than 28,000 miles, she stopped over in five continents and visited 41 nations.
With the final touchdown, the teenager wants to infuse the idea of crossing boundaries reach for the skies.
Legends League Cricket-Legends Aik Baar Phir Maidaan Mein