Raza Baqir, Governor State Bank of Pakistan believes Pakistan can sustain itself through the increasing global prices of commodities. He believes so because the State Bank of Pakistan has been able to achieve several financial milestones as the New Year begins. The increase of commodity prices in the global market is due to the ongoing pandemic which caused inflation in the country. However, Raza Baqir ensures inflation will soon be tackled with the measures and milestones achieved by the State Bank.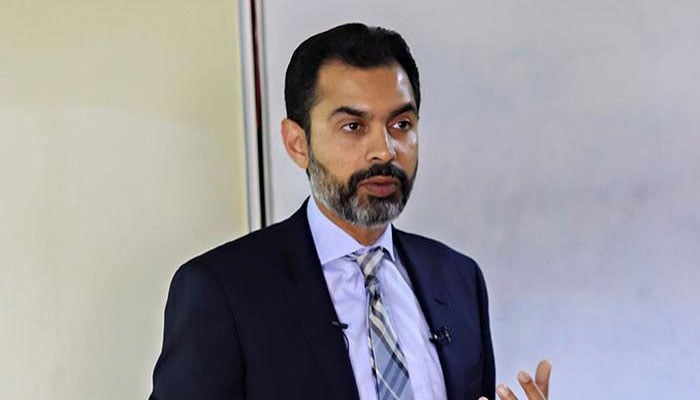 Governor State Bank Raza Baqir has said that basic economic indicators of the country were kept under control even in times of the pandemic. He further added that all segments of society were compensated during the pandemic.  He also said that in comparison to other neighbouring countries, the economic situation in Pakistan remained under control.
In a press conference held on Wednesday, Raza Baqir stated that the price of crude oil in the global market increased 50% in 2021 and has rallied further in 2022. "Two-thirds of the rise in the trade deficit over the past few months had been driven by surging global commodity prices. One-third of our typical (import) payments on any given day are oil payments…and you have seen how much oil prices have risen."
However, the State Bank of Pakistan has also achieved several milestones in the past year that will hopefully help curb inflation and improve economic conditions in the country.
Ehsaas Cash Programme:
Ehsaas Cash Programme was initiated to help the working class of the country who were hit financially by the pandemic. Loans were also provided to businesses and the trade community through this programme by banks. Ehsaas Cash programme helped the economic stability of the country during the pandemic and continues to do so. This programme has now been recognized internationally due to its success rate.
Introduction of Raast:
Raast by the State Bank of Pakistan is Pakistan's first instant payment system that enables digital payments among individuals and businesses. This programme has turned out to be a game-changer for individuals and small enterprises. Raast has been an important milestone as businesses and individuals were able to streamline their operations without hassle. Raast helped lessen the reasons for low electronic transactions in the country by offering instantaneous payments, low to no transaction costs, improved customer services, and enhanced reliability and security.
Roshan Digital Account Inflows:
Inflows through Roshan Digital Account (RDA) from overseas Pakistanis reached $3.16 billion in September 20-December 2021 period. The Roshan Digital Account initiative by the government has been able to achieve new milestones under its belt. Over 300,000 new accounts have been established, deposits have surpassed $3 billion, and investments in Naya Pakistan Certificates have surpassed $2 billion.
#RoshanDigitalAccount achieves 3 more milestones. Over 300,000 accounts opened, deposits cross $3bn and investments in #NayaPakistanCertificates rise above $2bn in just 16 months. Grateful to our Overseas Pakistanis & banks for these remarkable results. https://t.co/vOxEvdpNTP pic.twitter.com/sTduZBD31Y

— SBP (@StateBank_Pak) January 7, 2022
These inflows help accumulate the country's foreign currency reserves and stabilize the local currency. If the State Bank of Pakistan continues to achieve its milestones, inflation may be reduced and the general public will be able to get major reliefs in the future aswell.
Also read: GSV: Kamyab Jawan Program Aur Pakistani Kay Sab Sey Baray Stars Aik Sath