Skardu airport is being revamped to welcome international flights in an attempt to boost tourism in Pakistan. Chief Minister of Gilgit Baltistan Khalid Khurshid claimed that Skardu will soon become a famous tourist destination as international flights will begin to operate. Skardu airport will also be redesigned and given the status of international airport in the next six to eight months.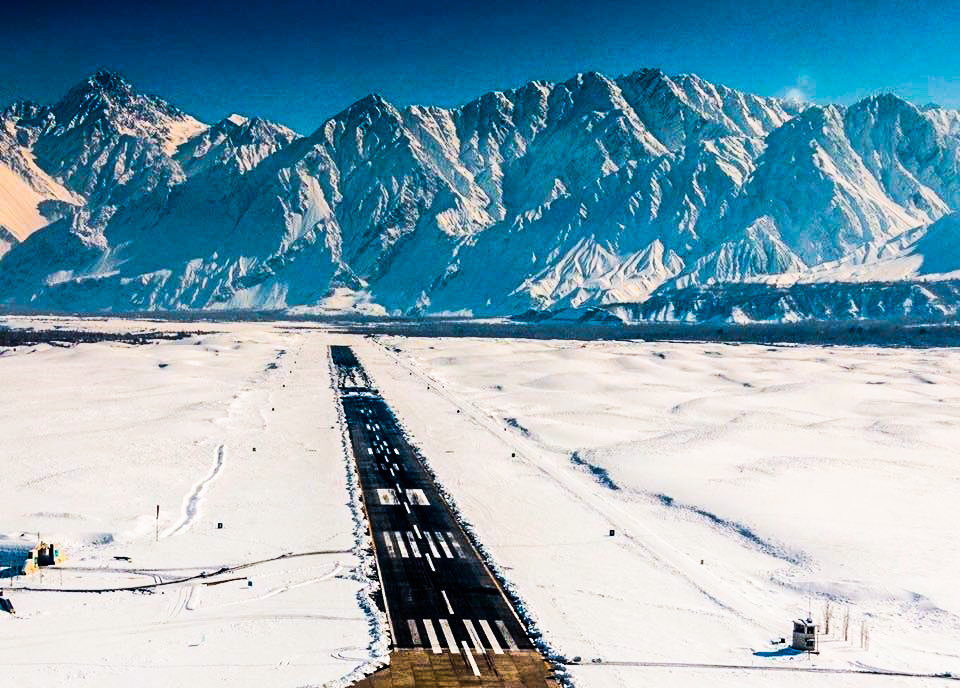 Skardu has already become immensely famous among the local and international tourists. In recent months, Skardu and Gilgit have become the busiest airports in the country as more and more tourists travel to the northern region. Paths to some of the world's highest mountains that includes K2, K3, and Gasherbrum; all are connected through this valley. These towering mountains attract thousands of climbers from all over the world each year; some have even lost their lives in efforts to summit these steep climbs.
One of the reasons why Skardu is much loved and visited by the tourists is the hospitality of the locals. Tourists are regarded very highly and are showered with love and respect. It's not only Skardu that is mesmerizingly beautiful but also the local people. The famous sites in Skardu is the Shangrila Resort which is a surreal place in itself.
The beauty of Skardu definitely demanded international attention and the decision to improve the status of Skardu airport. The international airport will not only allow international flights but more domestic flights will also be included. A magic boost in tourism is not only good for the international image of Pakistan but will also help in the economy. Federal Aviation minister Ghulam Sarwar Khan stated that a notification declaring Skardu airport as the international airport would be issued next month. He also said that the airport's runway was being expanded to accommodate wide-body aircraft landings.
It is a moment of pride for Pakistan that people will now be able to take direct flights to Skardu. The beauty of Skardu is indeed worth the attention from around the world.
Also read: Tourism In Gilgit-Baltistan