Sania Mirza, a well-known Indian tennis player, was honoured with the Sportstar Aces Inspiring Icon award in Mumbai.
The main factors in her well-deserved recognition were her extraordinary contribution to the sport of tennis and the huge influence she had on motivating people all around the world.
Mirza, notorious for defying expectations, made history in 2005 when she became the first Indian player to win a WTA singles title. She also advanced to the fourth round of the US Open in the same year, and by 2007, she had risen the ranks to one of the top 30 female tennis players in the world.
Sunil Gavaskar, a legendary Indian cricketer, gave her the award.
The 36-year-old had cherished childhood recollections of paging through Sportstar magazine and ogling the cover pictures of famous athletes. She praised the magazine's crucial influence in motivating her and declared her wish to one day be on the cover. Thus, she considered it a genuine pleasure to be a member of the Sportstar family and to attend the event.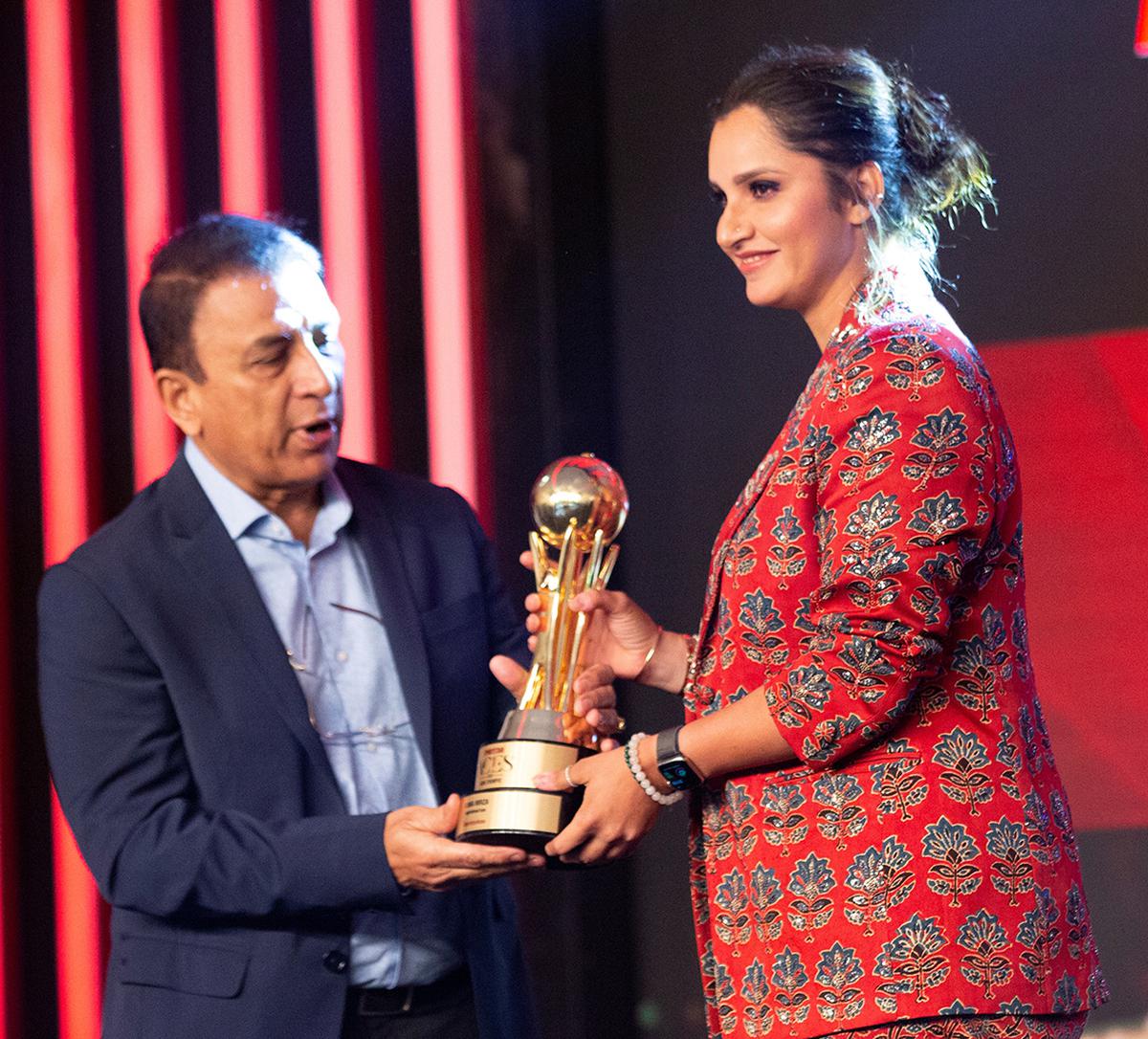 Mirza went on to reflect on her 20-year-long journey, filled with ups and downs, victories and losses, and expressed gratitude for the support of her loved ones and fans. She expressed delight in receiving the award, considering it a fitting start to a new phase in her life.
Recently, Sania mirza has been subject to rumors regarding her divorce with Shoaib Malik, which she has not confirmed yet.