In the interbank market, the Pakistani rupee hit a fresh all-time low of Rs270 against the US dollar, making it the worst performing currency in Asia.
The government gave up control of the exchange rate and let market forces determine the value of the rupee in an effort to restart the stalled $6.5 billion International Monetary Fund (IMF) loan programme, which was scheduled to start early next month if successful.
The local currency freshly devalued by 2.61% (or Rs7.03) to a new all-time low at Rs269.63 against the US dollar on Monday compared to Friday's close at Rs262.60. The currency had hit an intraday low of Rs270.10 during the day.
The domestic currency was also compared with 11 other Asian currencies on the index including India, Bangladesh, Sri Lanka and Vietnam.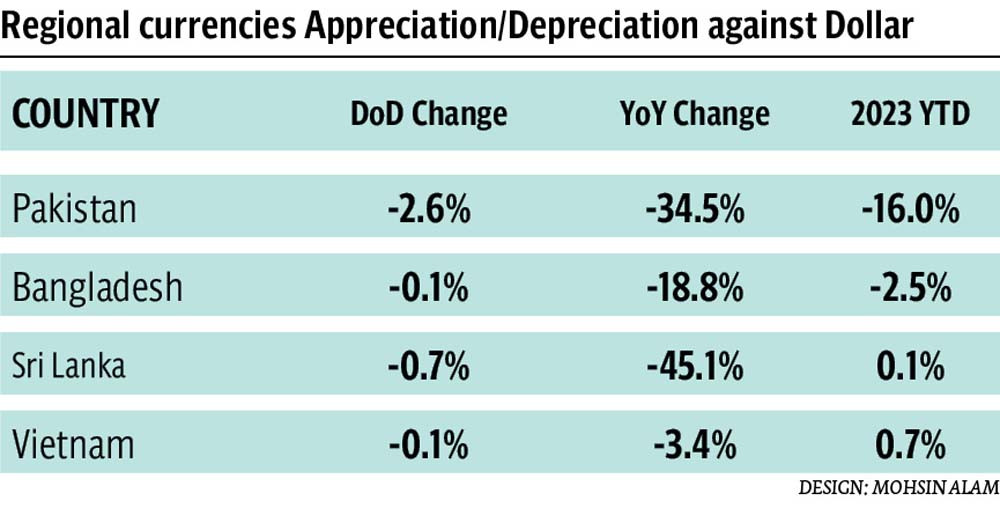 Based on MSCI Asia Emerging and Frontier Markets Index, Topline Securities reported that the Pakistani rupee has emerged as the worst performing currency versus the US dollar in one-day and in the first seven-month (Jul-Jan) of the current fiscal year 2023.
Resumption of the IMF programme will allow the country to fetch new foreign debt inflows worth around $3-4 billion within a couple of months, improve the foreign exchange reserves and avert the looming risk of default.
With staff level discussions between the two sides set to begin from January 31 to February 29, 2023, in hopes that Pakistan would be able to successfully convince the IMF to revive its programme.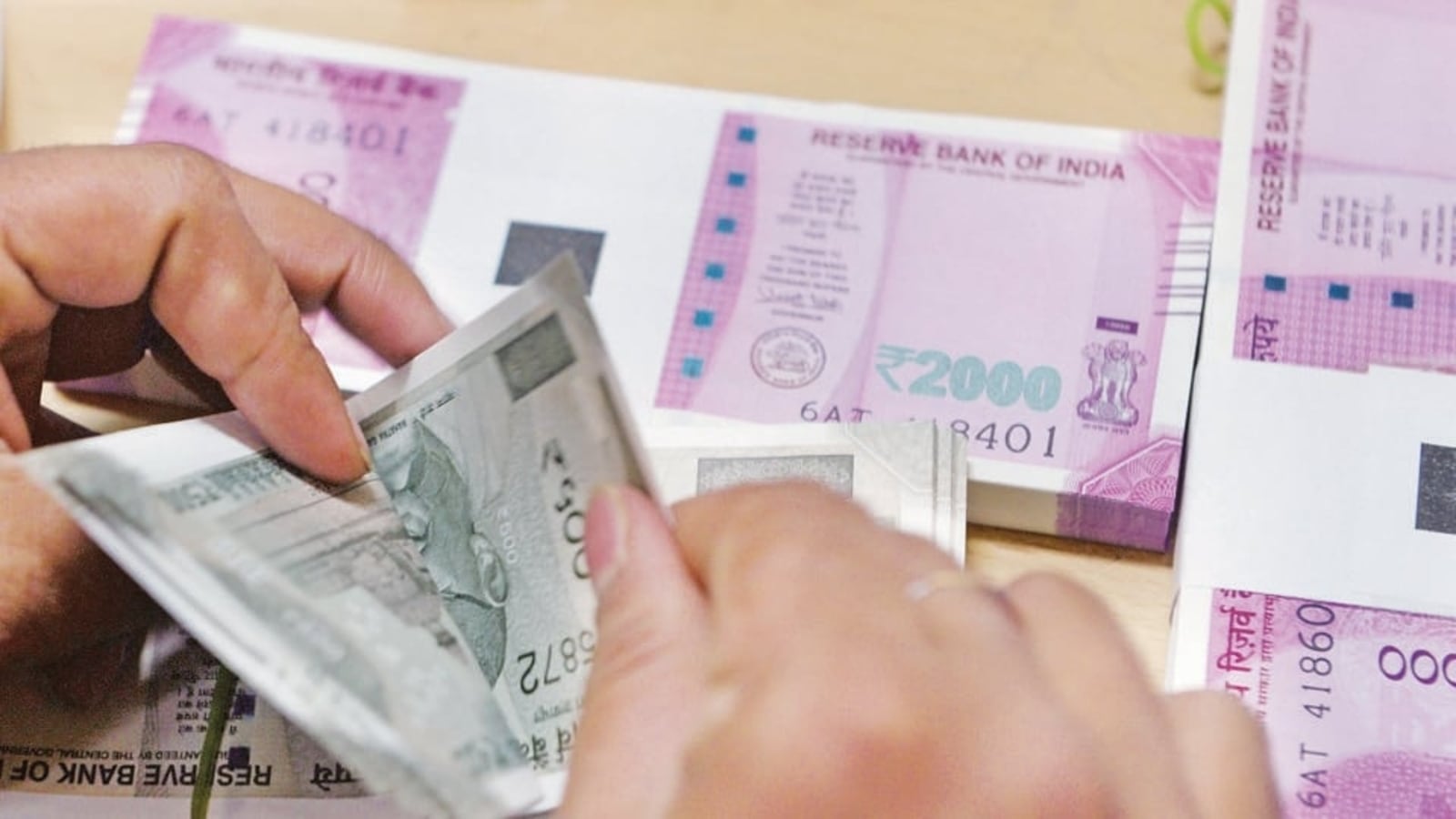 So far, however, the government has implemented two commitments including ending its control over the rupee-dollar parity and increasing the price of petroleum products.
Political instability is distracting the government from implementing the loan conditions on priority.