In a dramatic chain of events, Pakistan Tehreek-e-Insaf (PTI) supporters came to the streets of Pakistan to protest the detention of their leader, Imran Khan. However, the protests soon became an unwanted battlefield.
Police resorted to use of shelling, tear gas and water cannons to disperse the protestors. More than 40 supporters of Imran Khan were also arrested for defying a government ban on holding rallies in the city. Baton charge and shelling was used upon peaceful protests being carried out in support of Imran Khan which also lead to multiple injuries and casualties.
Sindh:
The Sindh government resorted to use of brutal force upon people who had gathered to carry out peaceful protests in the province. Section 144 was imposed to ban public gatherings.
PTI supporters, mostly women, marched on Stadium Road amid suspension of traffic, the police resorted to baton charge and fired teargas shells. A number of women were dragged and taken into custody.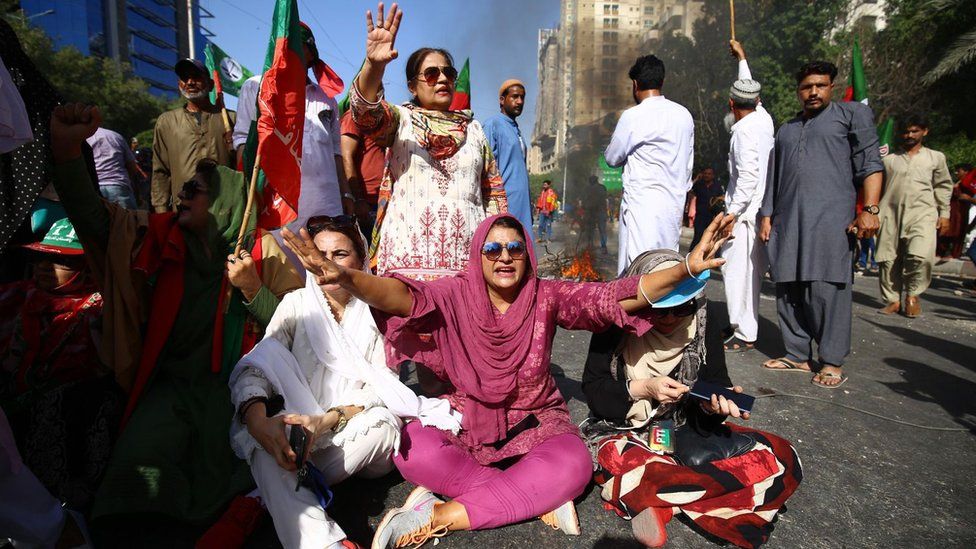 Islamabad:
The roads of Islamabad/Rawalpindi were a battlefield between police and unarmed protestors. Neelum Shehzadi, a supporter of Khan, told The Associated Press that they were peaceful but the police started swinging their batons and firing shells. She said officers damaged the vehicles of rallygoers.
A peaceful protest consisting of mainly elders, women and children was being carried out in DHA 2, and was vandalized with tear gas and shelling. Direct shots were also fired on multiple locations including Faizabad.
https://www.facebook.com/reel/1310792496522397
Punjab:
Several supporters of Imran Khan were on the streets in different cities of Punjab. Police responded with firing and tear gas at multiple locations of the protests, causing more agitation in the gatherings. Hammad Azhar stated that police detained scores of PTI supporters ahead of the planned rally which was to start in Lahore's upscale Zaman Park area where Khan lives. "Police launched this crackdown when Imran Khan is about to lead the rally".
Hundreds of supporters were arrested while the law enforcement ruthlessly swung batons, fired tear gas and misbehaved with women, who wanted to participate in the rally. One of the rallygoers was killed in the police crackdown near Khan's house in Lahore.
As per several reports, a total of 1400 civilians have been injured while no less than 10 casualties have been reported.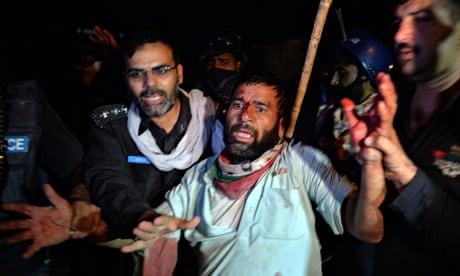 Members and supporters of PTI insist that the behaviour adopted by law enforcement was unfair and unjust. Peaceful protests were being carried out across the country but police resorted to violent measures. Many innocent protestors were also arrested.
Pakistan has never witnessed such events in history before. Supporters of Imran Khan came out to the streets in masses including youngsters, women, children and the elderly. Despite violent measures taken against them, the patriotism is still high and has also been recognized by the international media.
The Supreme Court ruled against the arrest of Imran Khan on Thursday, ordering his release.