PM Imran Khan visited Haripur, Khyber Pakhtunkhwa on 17th January to inaugurate Pakistan Digital City Special Technology Zone. Pakistan Digital City Haripur is a flagship project of the Khyber Pakhtunkhwa government, scattered over 86 kanals, to provide all facilities to the IT industry in one place.
Pakistan Digital City aims to facilitate the IT and Technology sector by providing state-of-the-art facilities. The project will enable collaborations and innovation amongst academia, research, industry, and planners from within the country and abroad. Pakistan Digital City will also help other allied industries to grow.
وزیراعظم @ImranKhanPTI کل ہری پور میں پاکستان ڈیجیٹل سٹی سپیشل ٹیکنالوجی زون کا افتتاح کریں۔ pic.twitter.com/xlP28NXM5O

— PTI (@PTIofficial) January 16, 2022
Earlier in August 2021, the KP govt had approved the 'Digital City' project in Haripur, which will be constructed at an estimated cost of Rs. 1.3 billion. The Digital City will not only help promote technological research in the country but also provide job opportunities and boost tech exports.
Overseas Pakistanis are also encouraged to invest in technological projects of Pakistan to boost its global standing in the IT market. Undoubtedly, economies such as China and India have grown after they started investing in their country. The special technology zone had been established under Lahore Knowledge Park Company that had attracted a huge investment to increase the country's exports in the sector. The Digital City in Haripur is also expected to attract investors and promote the progress and development of Pakistan.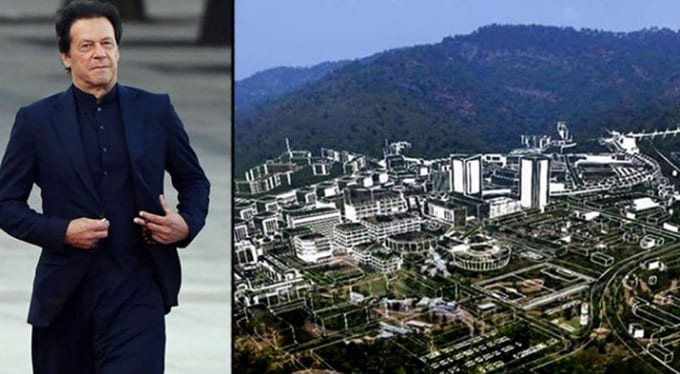 Pakistan's current government is thoroughly investing in technological development which has not been done by the previous governments. The emphasis on increasing technological exports of the country will boost economical position and improve the job market of the country. The recent steps taken by the government towards the advancements in the IT sector have gained immense appreciation from overseas Pakistanis and have also gained their trust for investing in their country.
If rapid progress takes place in the technological sector, Pakistan will be able to achieve new heights of development and global standing.
Also read: Miyawaki Forests Lahore- Asia's Largest Urban Forest