It's Back! Unless you've been living under a rock, you probably have come across writer and filmmaker Ahmed Sarym's web series Midsummer Chaos. The said series was all the rage last year.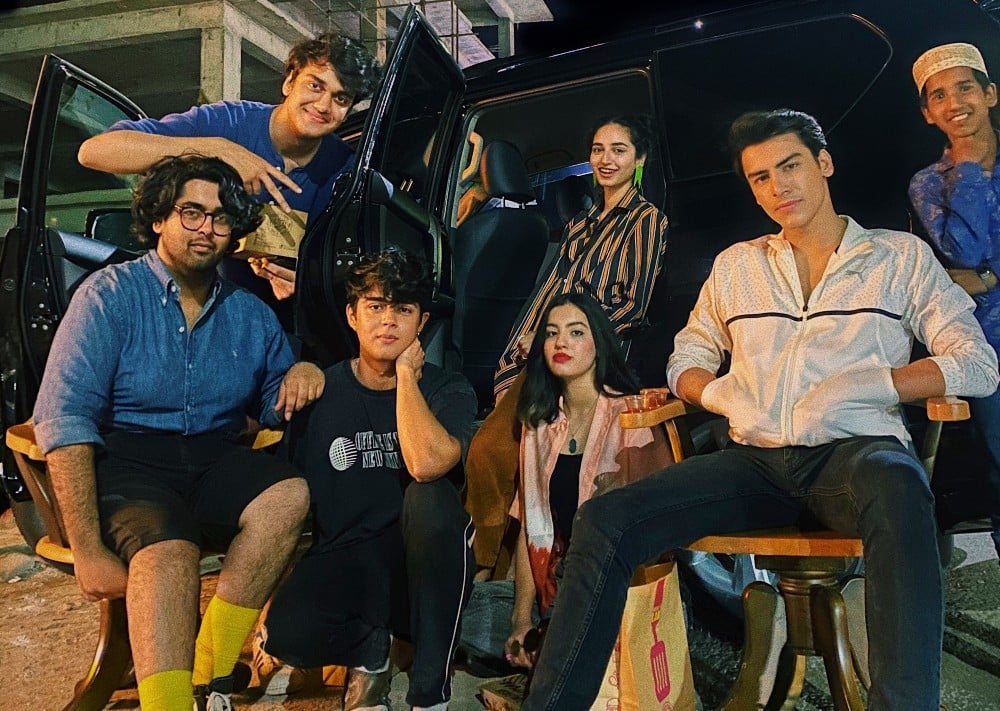 A group of Pakistani teens gathered mid-pandemic and produced a web-series last year that, if nothing else, allowed for some Gen Z representation — something our TV shows lack despite Pakistan having an overwhelmingly large population of young people.
The premise for the show was appealing enough but the relatability factor was lost on most streamers due to the narrative applying only to a small section of society. When Midsummer Chaos aired, it instantly became the butt of memes and tweets poking fun at it.
The series premiered in June of 2021, as a coming of age, five-part series that grappled with the lives of a group of elite teenagers in the midst of their 'wokedom' against the backdrop of elite Islamabad. The series relays the struggles of identity, self-awareness and romantic liaisons that transition and jump from scene to scene.
"Yup, it's happening," the director shared on Twitter and seems like he has gotten another writer on board! "Midsummer Chaos season 2, this summer, with Ayesha Naveed," Ahmed Sarym posted on twitter.
Yup, it's happening. #MidsummerChaos S2, this summer, with @ayeshanaveeddd 🤞🏼 pic.twitter.com/koK6Q8e0Nz

— Ahmed Sarym (@SarymAhmed) May 26, 2022
Twitterati was hurried to their keyboards to share their reaction to Ahmed's latest tweet with a mix of excitement while others poked fun at the announcement.
Midsummer Chaos coming back for S2. Kaash Meray Ammi Abu bhi Ameer hotay.

— Haramcore (@7kayhan) May 26, 2022
Fym Midsummer Chaos is coming back, isn't this country suffering enough???

— zainab ✨ (@muazizsaariff) May 27, 2022
last time i watched midsummer chaos my laptop stopped working https://t.co/fqSP0qFLpR

— joona (@zahrathebear) May 27, 2022
Nevertheless, bad publicity is still publicity. While several people might disagree with the concept of the web series, it still had immense attention. Let's see what the second season of Midsummer Chaos has to offer.
https://neemopani.com/pakistan-ranked-83rd-on-the-travel-and-tourism-development-index/