Atif Aslam and Sarah Bharwana deserve our congratulations on the joyful occasion of the birth of their daughter.
The well-known musician posted a sweet picture of his newborn on Instagram along with the fantastic news.
Atif Aslam shared his joy at finally greeting the newest member of their family in his touching caption. He gushed about his daughter, calling her the "new queen of my heart," and said that both Sarah and the infant were doing well. He thanked everyone for their support and prayers and urged them to keep the family in their prayers. Aslam also announced the name of his darling bundle of joy.
"Finally the wait is over. The new queen of my heart has arrived ♥️ Both baby and Sarah are fine Alhamdulilah. Please do remember us in your prayers. Ramadan Mubarak from Halima Atif Aslam 23/03/2023"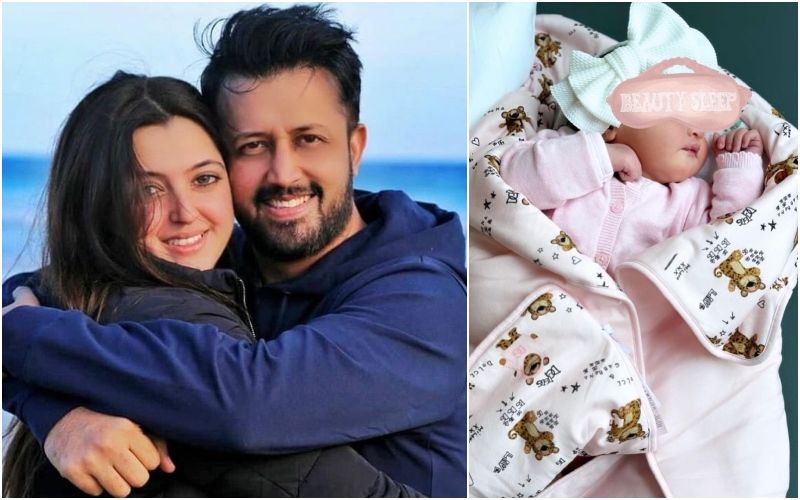 Fans were elated upon the news and congratulated the singer wholeheartedly.
In 2011, the couple joyfully welcomed their first child, a son, into the world. They were fortunate to welcome their second son into the world in 2019, eight years later. The musician posted this fantastic news on his own Facebook page.
Thaam Lo for Parwaaz Hai Junoon, In Dinon for Superstar, Anjaana, and Mukhra for Kamli, Sang-e-Mah for the drama serial Sang-e-Mah, Auliya for Hum Chaar, Jee Len De for Romeo Akbar Walter, and Kinna Sona for Marjaavaan are just a few of Aslam's most recent singles.